Hundreds attend a celebration of culture at Lynnwood's Afrolatino Festival
LYNNWOOD, Wash., July 16, 2023—Hundreds attended the Afrolatino Festival on Saturday, July 15, that returned for its twelfth year in Lynnwood at Silver Creek Family Church to celebrate Afrolatino heritage and culture.
"This festival is to keep our heritage going," Karina Gasperin, Executive Director of the Afrolatino Festival told the Lynnwood Times. "The festival is also about the integration of music and community. I hope people fall in love with the culture and see what we can do together as a community."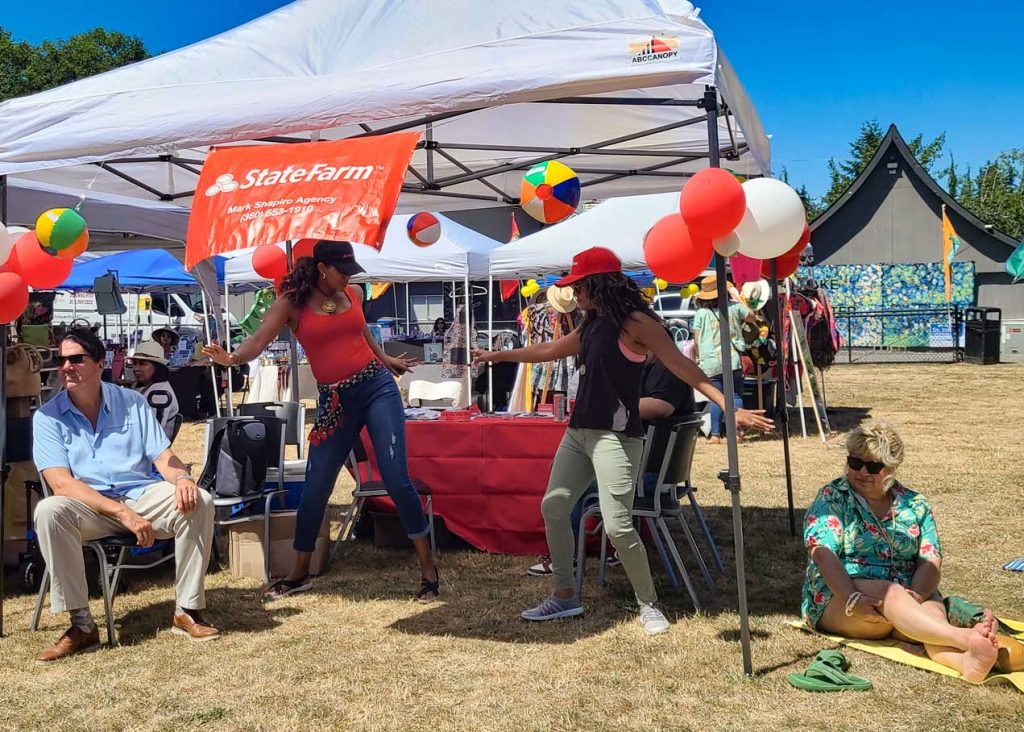 From clothing and jewelry to horchata and authentic Mexican cuisine, attendees enjoyed a family friendly and alcohol-free event. The festival partnered with Silver Creek Family Church offering their ground and for the first time, Snohomish County Government joined Molina Healthcare in sponsoring the festival.
"I wanted to take a moment to express my heartfelt gratitude to our volunteers, artists, and attendees. Your unwavering dedication and commitment made this festival a resounding success," Gasperin said. "Also special thanks to the Snohomish County's Office of Social Justice for their generous grant to the Afrolatino Festival 2023. Your support helped us uplift diverse voices and promote cultural understanding. We are grateful for your commitment to fostering inclusivity in our community."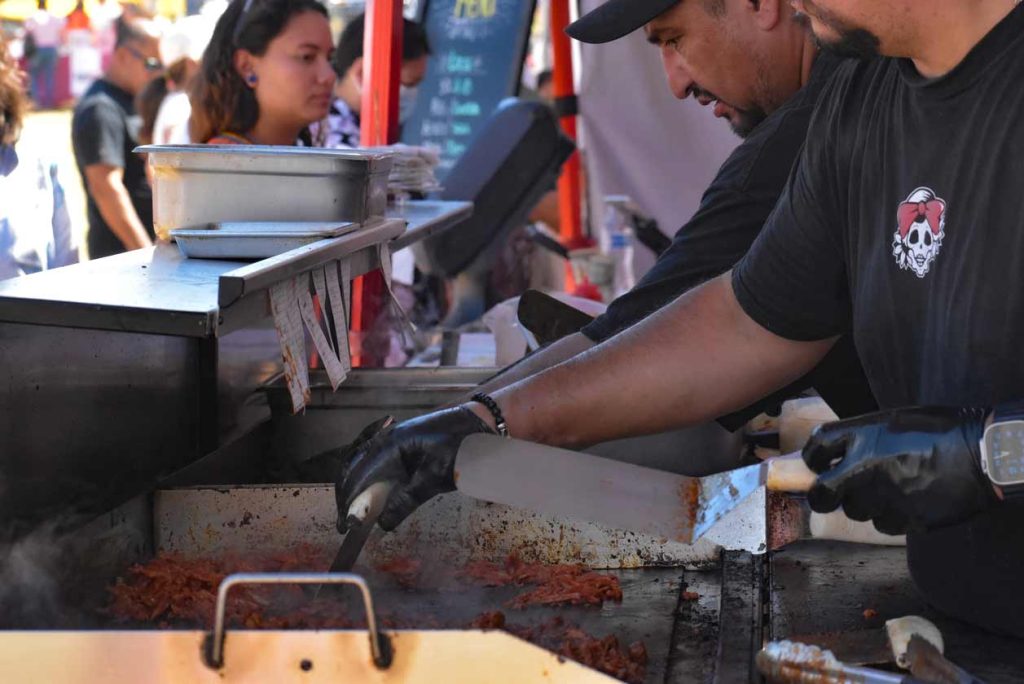 Gasperin, a Lynnwood resident of over 23 years originally from Veracruz, Mexico, has hosted the festival in several locations over the years but has chosen Lynnwood as its primary site for its past several runs. Her husband Jorge had the idea for the festival, which Karina and their two daughters brough to fruition. Their background in production, owning their own company Oye Producciones, provided the needed experience and skills in launching this multi-year endeavor for the community.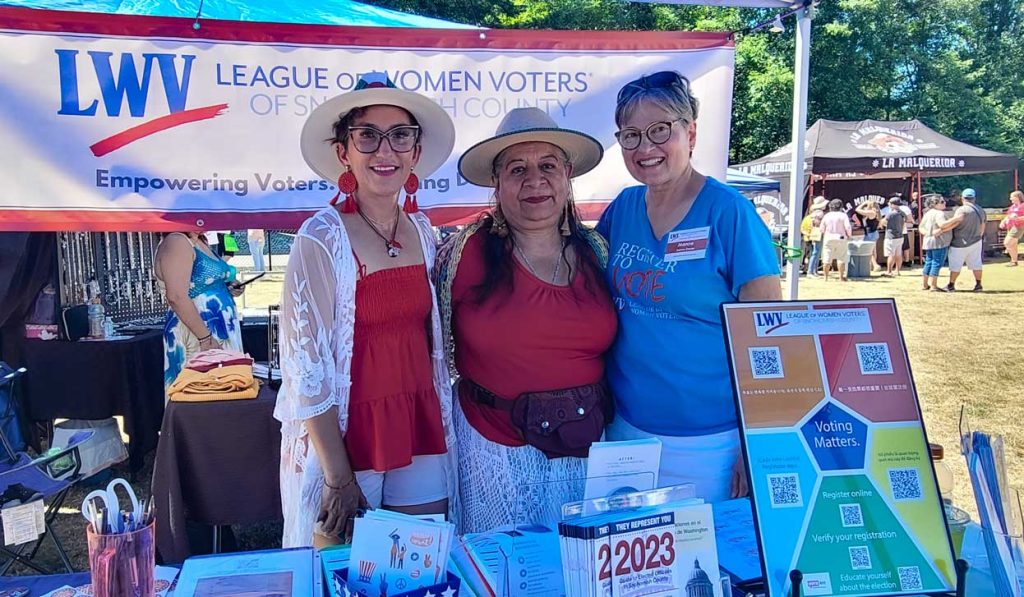 "Karina Gasperin and Jorge, those are the people that that came up with the idea of these festivals," Gustavo el General, who has been co-hosting the festival with Karina for 12 years, told the Lynnwood Times. "Fifty years ago there was not a Latin community or Hispanic community in this area. Now we got a whole festival."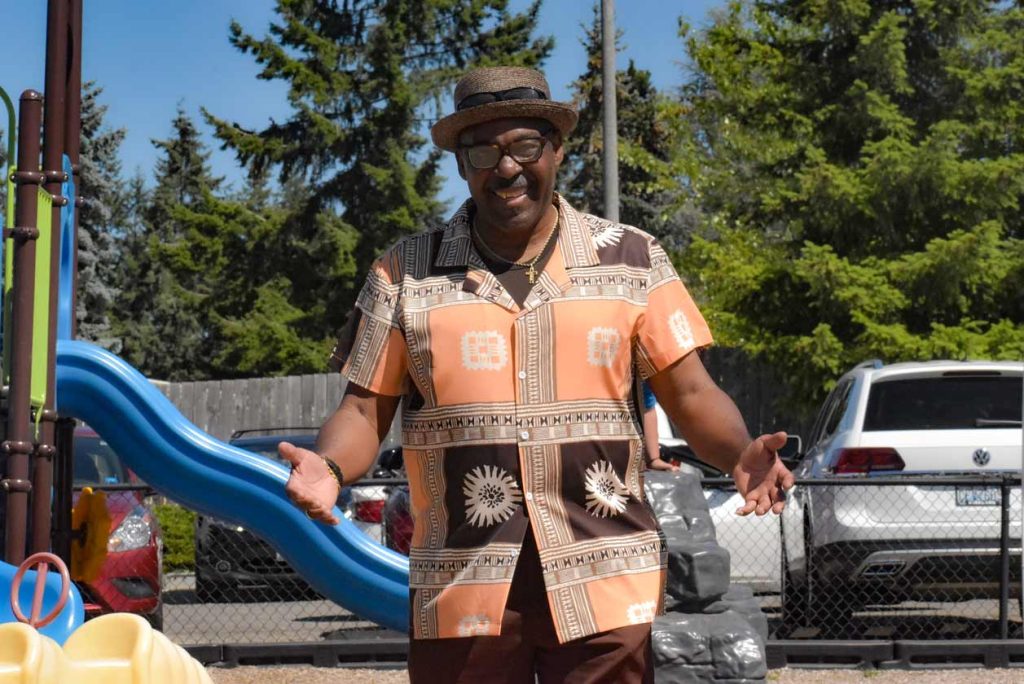 Gustavo has lived in Washington state for 53 years from Panama City, Panama. He loves to teach locals how to dance to Latin music.
"I had a chance to dance with people from Chile, Ecuador, Latin America, Africa, Asia, and Europe; through dance you can apply your culture into the music," Gustavo said. "Salsa to me is the music that make you move. If you hear the song from Africa, that is the salsa in my view. That's what I call soul, soul music."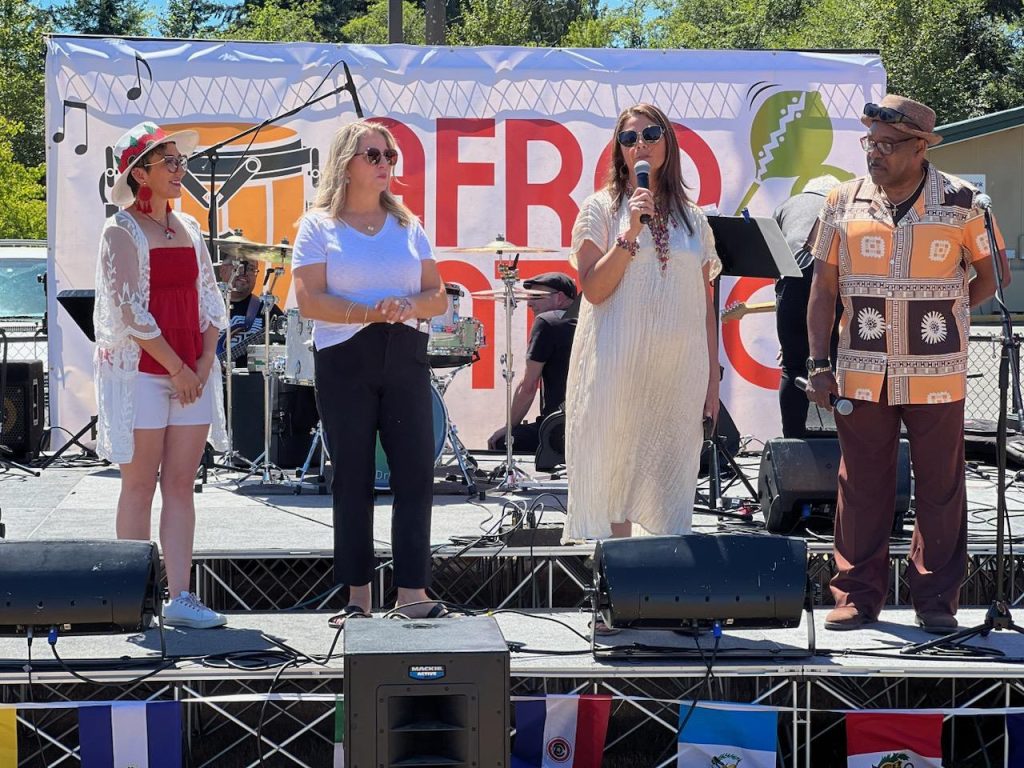 Attendees danced until 7 p.m. to local musical groups performing Salsa, Merengue, Reggae, and Soca. Lynnwood City Council President Shannon Sessions and Vice President Julieta Altamirano-Crosby opened the festival at noon with speeches.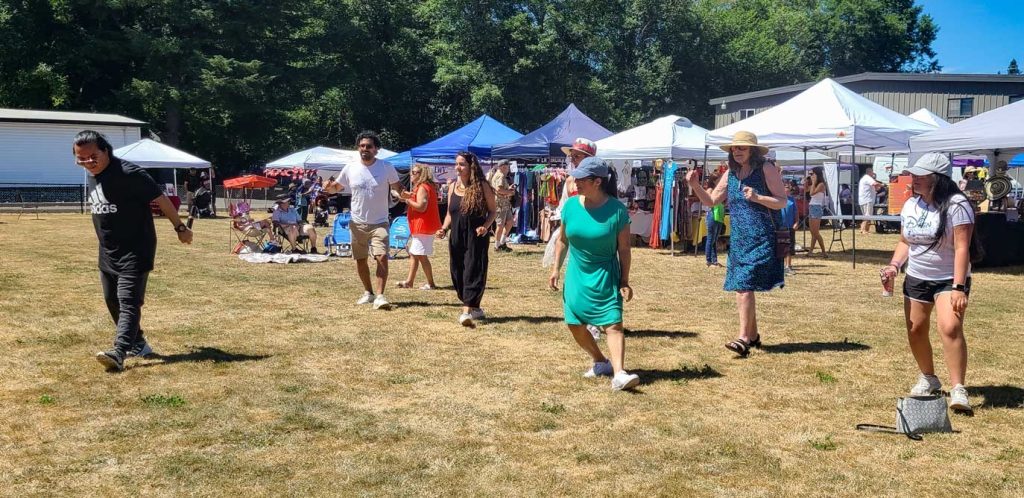 In a proclamation signed in 2021 by Snohomish County Executive Dave Somers, August 7 is recognized as Afrolatino Festival Day in Snohomish County whereas:
"For eleven years, the Afrolatino festival has been a showcase of the cultural richness of the ancestral fusion of Latinos and Africans…"
"The Afrolatino festival provides people who live, work, and play in Snohomish County with a forum to celebrate the African and Latin experience through the sharing of culture and education…"
"Our community is enriched by the opportunities for learning and cultural exchange shared during the Afrolatino Festival…"
"Snohomish County strives to be a welcoming and inclusive community and we achieve this by being curious, interacting with people from cultures other than our own, and learning from one another…"
"Snohomish County joins the Afrolatino Festival organizers and participants in celebrating our diversity and common humanity…"
"Snohomish County appreciates the organizers and participants of the Afrolatino Festival who share their time, talent, and experiences to ensure we never forget the sacrifices of so many and celebrate the beauty of African and Latin cultures…"