A mother's plea for her son's safe return
Editor's Note: [8 am, July 29, 2023] Missing 15-year-old Ivan Alexis Ramirez has been found and is now reunited with his family. The family thanks the community and law enforcement for their efforts leading to his safe return and asks for some privacy.
LYNNWOOD, Wash., July 28, 2023—On Saturday, July 22, Alondra Ramirez drove her 15-year-old son, Ivan, to his best friend Sammy's house around 6:30 p.m. She gave him a kiss, a hug, and a blessing, they said their goodbyes, and he was off for an exciting evening at the Tour de Terrace festival in Mountlake Terrace; that was the last time she saw him.
According to Sammy they did in fact go to the festival…for a little while at least. Shortly after they arrived, they rode one carnival ride then Ivan told his friend he was going to get "picked up". By whom, he didn't say. This is Sammy's account of that evening told in a testament by Ivan's concerned parents, now desperately trying to find their son.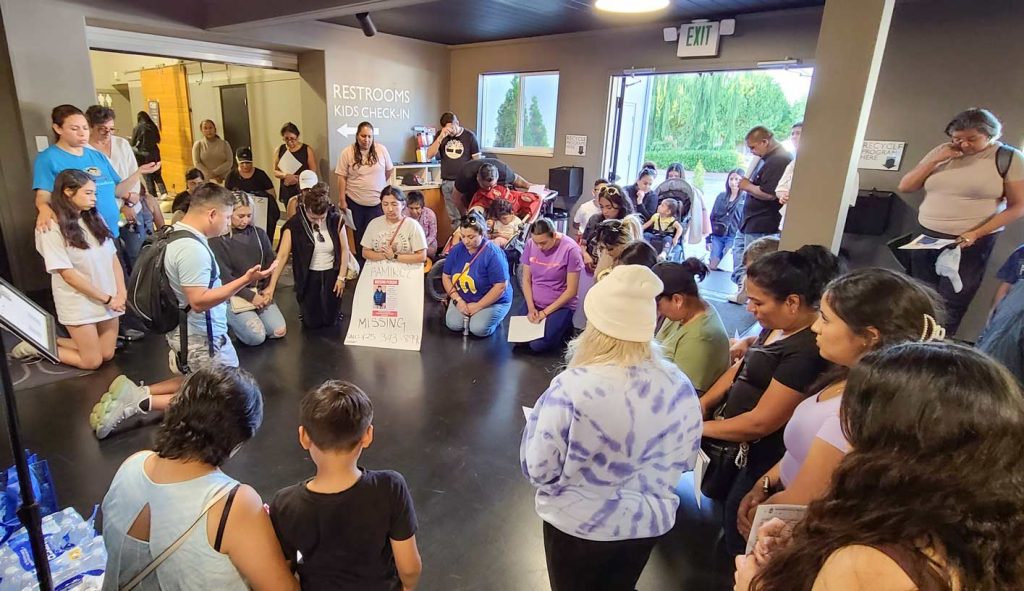 Cristina Alfreda, an old family friend, has a different story: She heard the two went to the fair, but Ivan said he was going to call his family and never returned.
Five days later with no word from Ivan, approximately 50 people gathered at Silver Creek Family Church on Thursday, July 27, organized by Karina Gasperin – Founder of Lynnwood's Afrolatino Festival, to discuss an outreach strategy and search party for the missing child. Family members, friends, and acquaintances organized into search groups — one headed to the Taco Bell on 148th Street and Highway 99, one to the Mountlake Terrace fairgrounds, and others to Lynnwood City Hall — with stacks of missing persons posters eager to broaden their search horizons and dig up any information they can about their missing loved one.
"After I heard about what happened I had a conversation with my daughter, who is 17, and said this is one of the reasons why I need to know where she is, the location and the phone on, who the people that is with her, so that I am sure that she is safe too," Gasperin told the Lynnwood Times. "I think it's important to let our kids know that it's not about needing to know every second of their life, it's about needing to know that they are safe."
The last time Ivan was seen was around 8:00 p.m., an hour and a half after he was dropped off at Sammy's house. He is extremely close with his family and was never known to go more than an hour or two without calling, or texting, to check in. He was expected to celebrate his quinceañero this upcoming Saturday. This, paired with well-known picky eating habits, are all reasons for concern his family shared.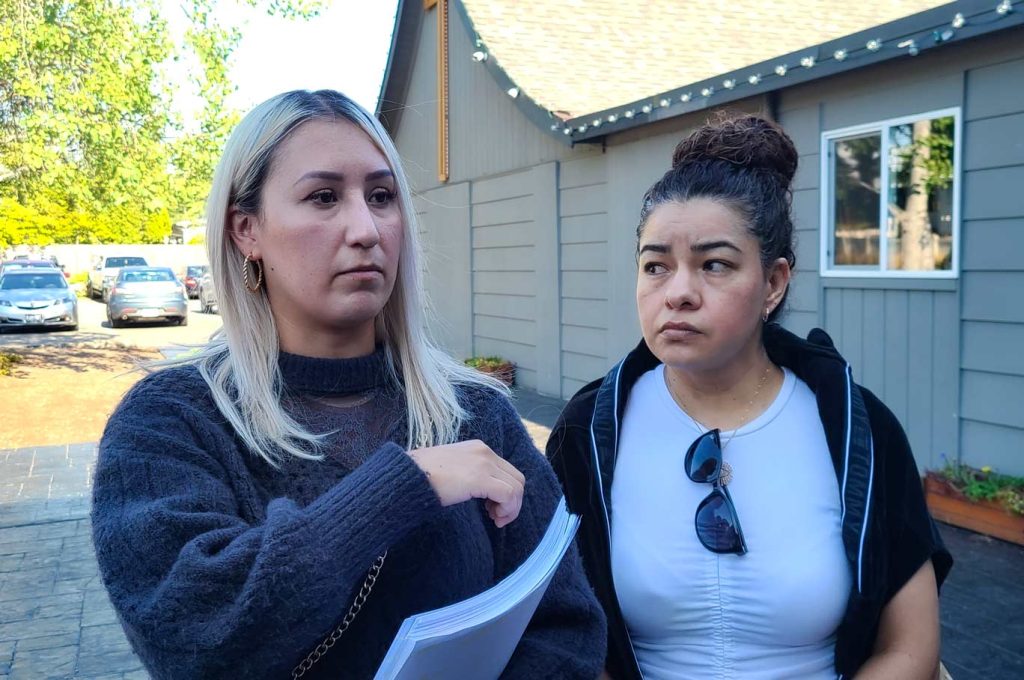 His mother added there were no problems at home for which he would want to run away, and that Ivan was not using drugs. She did say he was a "friend of a gang member a long time ago" but has no idea if he was still in contact with that person. She added his friend Sammy, who he was with that night, is a "good kid," and was always at their house, and he even accompanied their family on a recent trip to California.
"I just feel like he is danger," said Ramirez. "I feel like it's very weird that he disappeared. If he was going to leave the fair I feel like he would have said something."
Although Ivan's parents reported him missing to the Snohomish County Sheriff's Office, Ramirez shared with the Lynnwood Times she feels like they're not taking things seriously.
"They haven't investigated any of his friends, they haven't done any other investigation, I want them to investigate with them because I know they know something they just don't want to say," Ramirez told the Lynnwood Times. "They could look at cameras, or cell phone records, post his picture on Facebook or something…I want them to look for him, he could be in danger."
Following an unrelated drive-by shooting in Lynnwood earlier Thursday morning, Snohomish County Sheriff Adam Fortney told Fox 13 in an interview that incidents involving minors are hindered by state law
"We literally cannot talk to juvenile, criminal suspects in the state of Washington under the rules that we," Fortney said.
Courtney O'Keefe, Communication Director for the Snohomish County Sheriff's Office, told the Lynnwood Times that Deputies were unable to reach Ivan by phone via calling nor pinging his phone because it is turned off. The Sheriff's Office has received several tips of Ivan being seen in the area with the latest sighting in Monroe on Thursday night. The Sheriff's Office is working with Monroe Police Department on getting surveillance footage.
Ramirez spoke with Ivan's friends and their parents, and believes they know something and aren't sharing because they seemed "nervous."
"They're covering for him [Sammy and Ivan's friends], obviously, because if they were there but don't know anything — even the smallest detail," said Monica, a 20-year friend of Alondra. "If they were his friends for real, they would be here right now."
Some of Ivan's friends have not even shared his missing persons photo on their social media, Monica said, and none of them made an appearance at the Silver Creek Family Church search party gathering on Thursday.
Ivan was described by his mother as a "nice kid" who loves to play video games and seldom went outside. If he did venture out, he would travel no further than a couple blocks away and was always home before 10 p.m.
"I'm heartbroken, it's really hard," said Ramirez. "He was a good kid."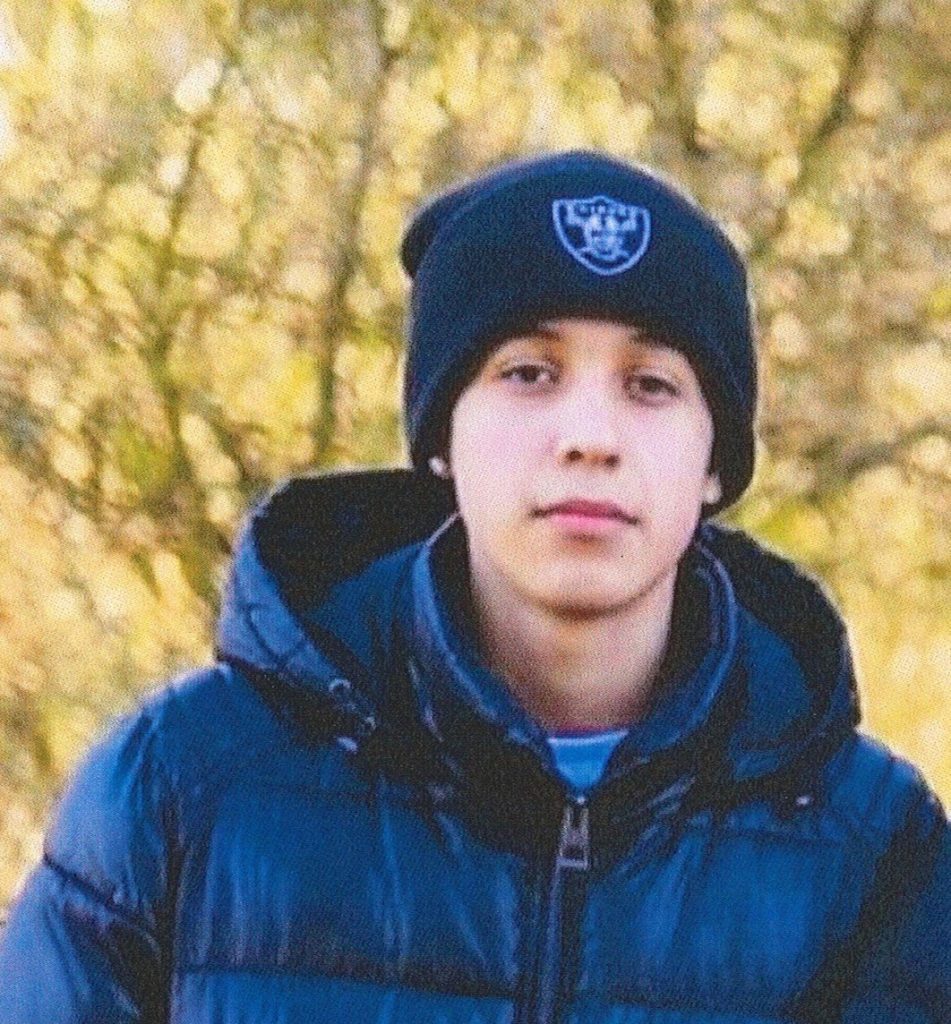 The Lynnwood Police and the nearby hospitals have already been contacted and have no information. Lynnwood City Councilwoman Julieta Altamirano-Crosby is working with law enforcement and the family to help in finding Ivan.
Since January of this year, over 500 missing persons incidents have been reported to the Snohomish County Sheriff's Office.
Ivan was last seen wearing a black hoodie, black jeans and white shoes. Anyone with information regarding the whereabouts of Ivan Ramirez is asked to call the Snohomish County Sheriff's Office non-emergency line 425-407-3999 or call the family at 425-343-8990.