PUD crew honored for averting tragedy at Brier house fire
BRIER, July 25, 2023—South County Fire and City of Brier officials recently honored four Snohomish County Public Utility District (PUD) employees for their quick actions that averted a tragic outcome at a June 21 house fire in Brier.
PUD crew members Justin Atkinson, Kellan Bulman, Tre Harris, and Anthony Haugstad were working in the Dundee neighborhood that day when they noticed smoke coming from the back of the house next door.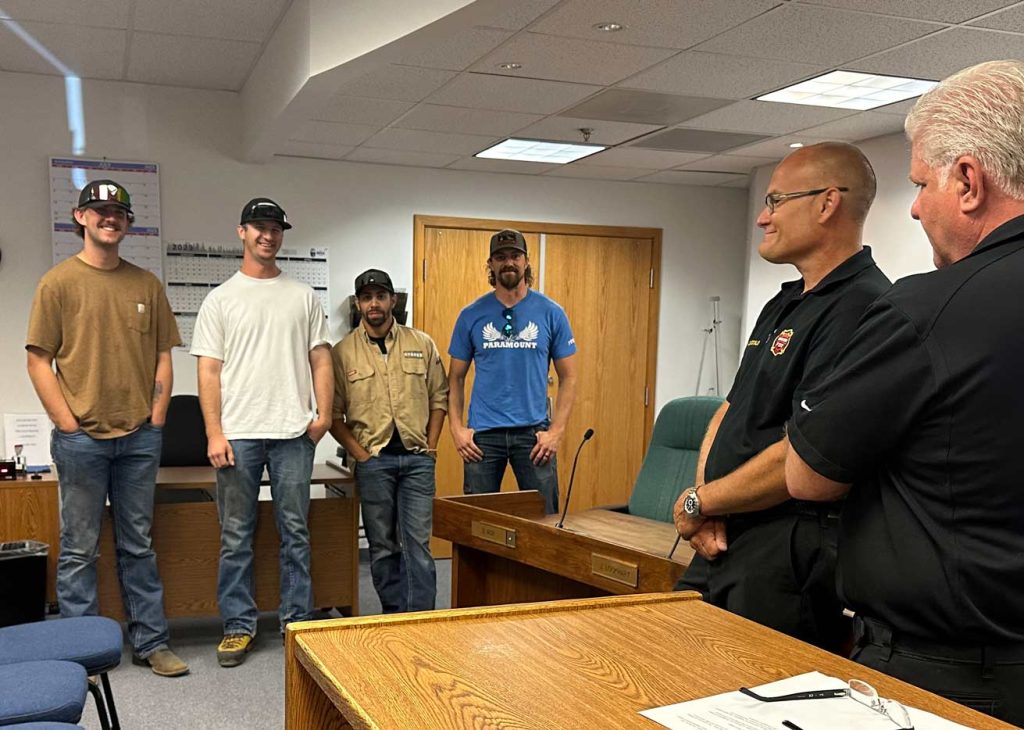 They quickly called 911 and crew member Atkinson ran to the house and pounded on the door. The sound woke up an elderly man from his nap in time for he and his wife, who uses a walker, to safely exit the house. The crew's early reporting of the fire also limited property damage. It allowed firefighters to contain the fire to a small area of the garage and stop the flames before they reached the living area of the house.
Assistant Fire Chief Bob Eastman commended Atkinson, Bulman, Harris and Haugstad and awarded them each a chief's challenge coin during a presentation at Brier City Hall last week. "You each played a key role in preventing harm and limiting property damage at this incident. We applaud your outstanding efforts that made a positive difference in this emergency," he said.
---
SOURCE: South County Fire