Evergreen State Fair announces Mike Ohlsen as new Fair Manager
MONROE, Wash., July 26, 2023 – The Evergreen State Fair is excited to announce Mike Ohlsen as the new Fair Manager. As a lifelong resident of Monroe, Mike has worked in some capacity at the fair park since 1984.
The Fair Manager role dates back to 1903 and is an important leadership position that oversees both the largest event in Snohomish County and the year-round operations of the 193-acre Evergreen State Fair Park. Mike's career with Snohomish County has given him a wide range of experience, from Facility Maintenance Worker I, II, III, IV to Lead Facility Maintenance Worker for Snohomish County Parks. In 2022 he was the Co-Interim Fair Manager.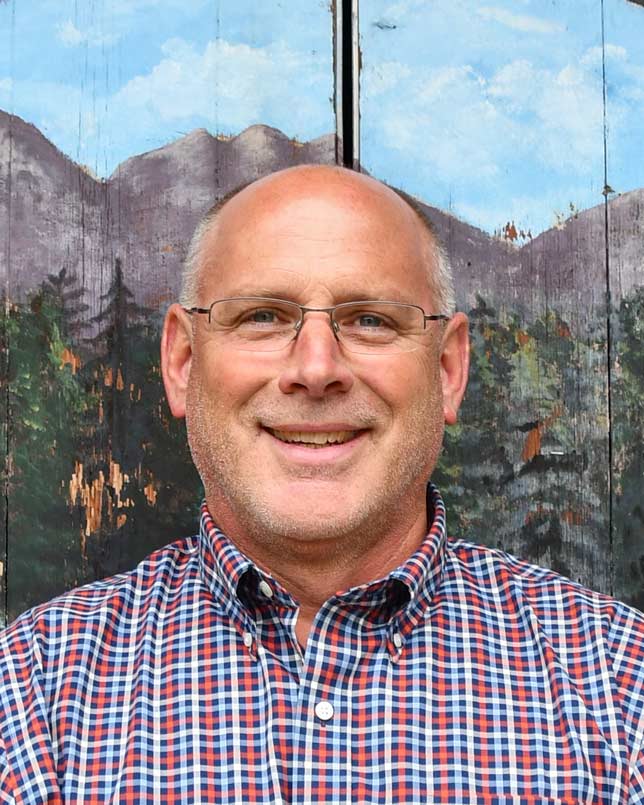 "I bring unique skills and knowledge gained from 27 years of leadership and maintenance work at the Fair Park," said Mike Ohlsen, Fair Manager for the Evergreen State Fair Park. "My goals as the new fair manager are to support our amazing fair park team and create strong relationships with our partners and surrounding community so they can be proud to be our neighbors."
Growing up in Monroe, Mike has many fond memories of the Evergreen State Fair, including seeing many of his family members show animals, work and volunteer at the fair, and even working in the scone booth himself. His first date with Brenda, his wife of 33 years, was at the Home Show at the Evergreen State Fair Park. "It excites me to be working with such a passionate team to produce the best fair possible to create memories for our community, including my family who is now in its fourth generation of fair workers," said Mike.

"This is a critical role to fill, and Mike is a qualified and proven leader," said Tom Teigen, Director of Snohomish County Conservation and Natural Resources. "The Fair Park is a significant economic driver and heritage site in Snohomish County. We're looking forward to Mike's leadership and vision of maintaining the traditions of the fair and look to the future to preserve the fair park as a community asset."
"The Evergreen State Fair is a true gathering spot for the community. It brings people together and creates memories – whether that's participating in the fair as an exhibitor or attending with friends and family. That extends to events throughout the year. Mike is an excellent choice to continue to improve the fair for our community and future generations of fairgoers," said Sharon Swan, Director of Snohomish County Parks.
The 2023 Evergreen State Fair runs August 24-29 and August 31-September 4. The theme is "Little Moments, Big Memories! Making Memories for 114 Years". You can see Mike at the Opening Ceremony on August 24. Learn more at: www.evergreenfair.org.
About the Evergreen State Fair Park
The Evergreen State Fair Park in Monroe, WA collaborates with its partners to sustain, maintain, and innovate for the purpose of creating an inclusive and accessible space for Snohomish County's residents and visitors. Since 1949, the 193-acre Fair Park has been home to the Evergreen State Fair which attract hundreds of thousands of visitors each year. Several permanent facilities including the Gary D. Weikel Events Center, the Evergreen Speedway, the Evergreen Equestrian Park, two RV campgrounds and other exhibition spaces are used year-round for horse shows, trade shows, swap meets, auto races and more.
About Snohomish County Parks & Recreation
The Snohomish County Parks system is incredibly diverse and boasts almost 12,000 acres of parks and open space; over 121 park properties; 100s of miles of trails and access to fresh and saltwater shorelines. Major regional park assets such as the Evergreen State Fair Park, Kayak Point County Park, Lord Hill Regional Park and the Centennial and Interurban Trail systems host local, regional and national events that draw millions of visitors each year to Snohomish County.