Cascade warbirds scholarship winner Corey Zendejas now a licensed pilot
OAK HARBOR, Wash., August 2, 2023—Cascade Warbirds is pleased to announce that scholarship winner Corey Zendejas of Auburn has earned his Private Pilot License.  Corey began his flight training by winning a Ground School Scholarship from Cascade Warbirds in 2022.  He followed that by qualifying for a Continuing Aviation Education Grant late last year.  Corey soloed in June with less than 10 hours total flight time.  He attended a flight academy this summer, passed the FAA Private Pilot Flight Exam, and was awarded his new license on July 20.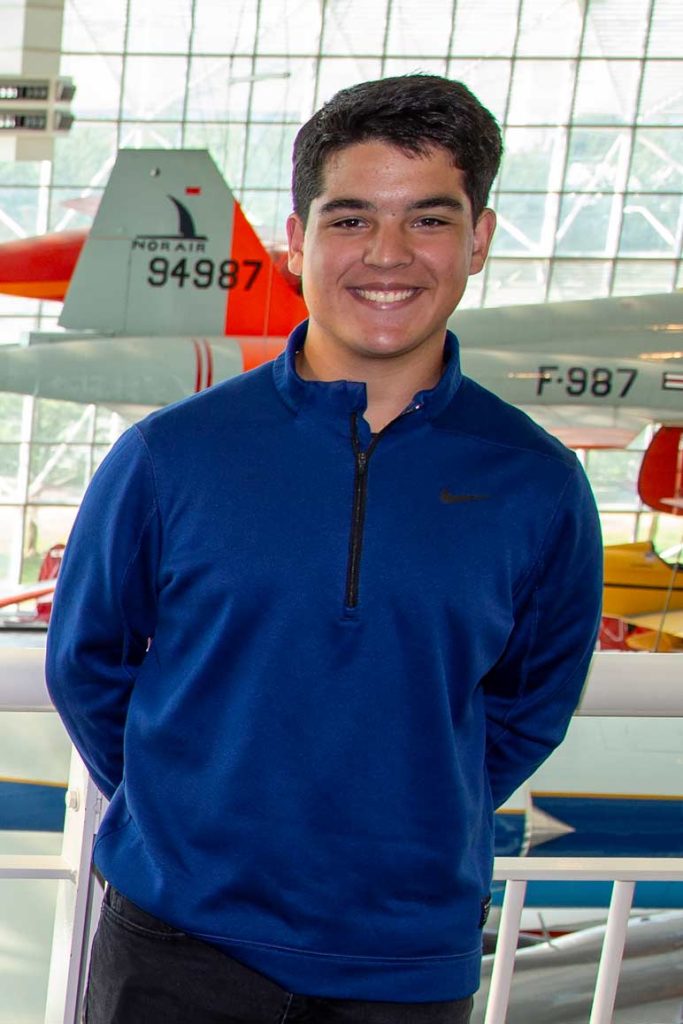 For more than a decade Cascade Warbirds has teamed with several flight schools in the Puget Sound area to provide scholarship recipients with tuition, books and supplies, and two introductory instructional flights.  Successful completion of this Private Pilot Ground School qualifies a student to take the FAA Private Pilot Written Exam.
Recognizing the cost of the flight training required for a pilot's license, the scholarship program offers an additional $2,500 Continuing Aviation Education Grant to one scholarship recipient who intends to earn their FAA private pilot certificate within the following year.  Applicants must complete the ground school course, both introductory flights, and submit an essay by September 30 of the scholarship year.  Funds are released to the winner of the best essay in stages as the recipient completes training milestones:  $1,000 after completing their first solo flight, $1,000 after completing their long solo cross-country, and $500 after earning the private pilot certificate.
Corey is following in the footsteps of his brother Michael who won the basic scholarship from Cascade Warbirds in 2018 and earned his Private Pilot Certificate in 2019. Michael Zendejas went on to earn his Commercial Pilot Certificate and graduate from Purdue University majoring in Professional Flight with a commission as an Army Officer.
Corey has been a Cadet Commander in Civil Air Patrol unit and volunteers as a youth soccer coach. Corey expects to earn an associate degree in Aviation Technology with an emphasis in Aviation Management at Green River simultaneous to earning his high school diploma; then transfer to a four-year university where he plans to pursue a major in aviation and join either Air Force or Army Reserve Officer Training Corps (ROTC).
Cascade Warbirds is Squadron #2 of EAA Warbirds of America and is a non-profit organization of local aviation enthusiasts, many of whom are pilot-owners of historic military aircraft.  With over 230 members and the largest squadron in Warbirds of America, Cascade Warbirds is centered in the Puget Sound area.  Its mission is to promote and encourage the flying preservation and display of Warbird aircraft (Keep 'em Flying), to honor Veterans, and to engage in aviation education.  Find more about them on the web at http://www.cascadewarbirds.org.