North Queens Drill Team on fire with six straight years of championship victories
LYNNWOOD, Wash., August 3, 2023—Not only is Lynnwood's North Queens Drill Team unlike any other drill team in the United States, they are also on an All City Championship roll, winning the last six years and bringing the number of championships to a whopping 15 wins since Kim Looney, current Drill Mistress, took the reins.
Formed in 1959 the North Queens Drill Team is one of the oldest and longest running drill teams in the country. It's also the only team in the nation of its kind, according to Looney, sticking to an older style of drill while many teams across the nation shifted to more of a "dance drill" style.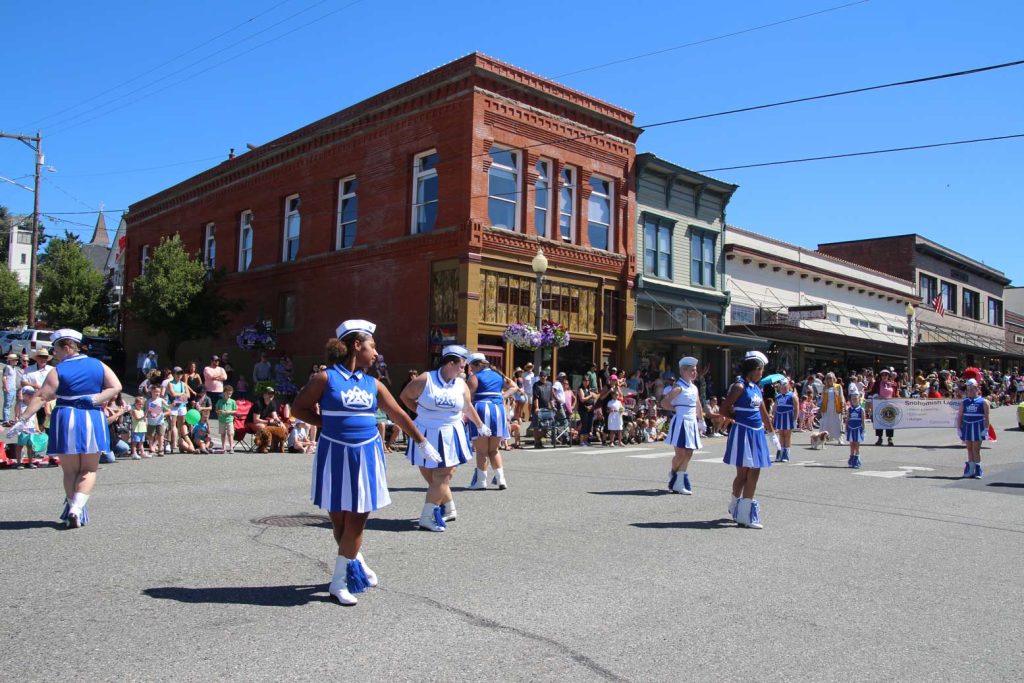 The team took another championship this year at the All City Championship held at Lynnwood High School on April 22. The North Queens won the All-City Championship in 1974,1982,1987,1988,1989, 1995, 1997,1998,1999, 2003, 2004, 2005, 2009, 2010, 2016, 2017, 2018, 2019, 2022, and now 2023. They are currently the only team on the Seattle Drill Team Association to secure that many championship victories, Looney said.
Competitions were put on hold for two years during the pandemic from 2020 through 2021.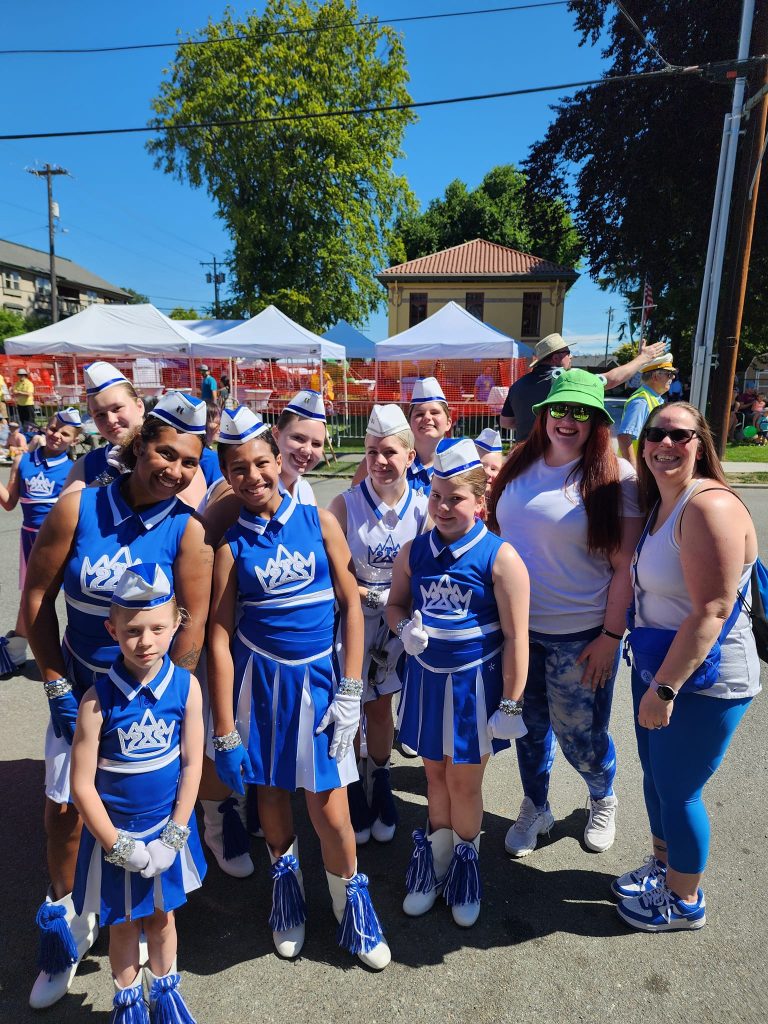 The North Queens Drill team has been ingrained in Looney's life since she was too young to remember. Her father was a Lynnwood Elks member growing up – a major sponsor of the North Queens Drill Team at the time – so she always told her father she wanted to participate in drill the minute she turned 12 (the minimum age requirement when she was growing up). When that happened in 1972, she enrolled in the team and brought it to a championship win two years later.
Looney left the team in 1978 but returned as Drill Mistress in 1980. She's been the team's Drill Mistress ever since alongside her daughter, Nikki, who acts as her assistant and has been involved in drill since 1982.
"They keep me young; they keep me going, and I really enjoy them," Looney told the Lynnwood Times.
In addition to its most recent All City win, Jaylin Jackson, 17, current Drill Captain for the North Queens, won the Best Captain award in her first ever competition in that role. The team also received the Best General Effect, Best High Point and Best Average awards.
The current North Queens team is comprised of 13 girls (although the group is inclusive to everyone, Looney noted) ranging in age from 8 to 21, from as far south as North Seattle and as far North as Lake Stevens. Drilling alongside Captain Jackson is Co-Captain Madison Landis, First Lieutenant Alena Harris, and Second Lieutenant Serenity Napper.
During the competition several drill teams bring their own choreographed routine, captains exchange gifts, and each teammate undergoes a military inspection of their uniform while properly standing at attention.
Two judges, called Marching and Maneuvering Judges, are on the floor – typically members of the military. And two judges in the stand, called Variety or General Effect Judges, evaluate the team's patterns, innovation, and overall performance.
These judges tally up a team's score in several different categories which include marching and maneuvering, general effect, and the captain's score. At the end of the performance, a team's score is tallied up and the team with the highest score is named the winner.
Typically, the North Queens practice once a week, year-round, although during competition and parade season practices are typically increased to three nights a week with a five hour session on Saturdays. Drill Mistress Looney likes to break up these long Saturday rehearsals with games to keep her girls engaged and having fun. Practices are often held at Mountlake Terrace High School, although the team sometimes practices at the Edmonds Center for the Arts when the weather is less favorable.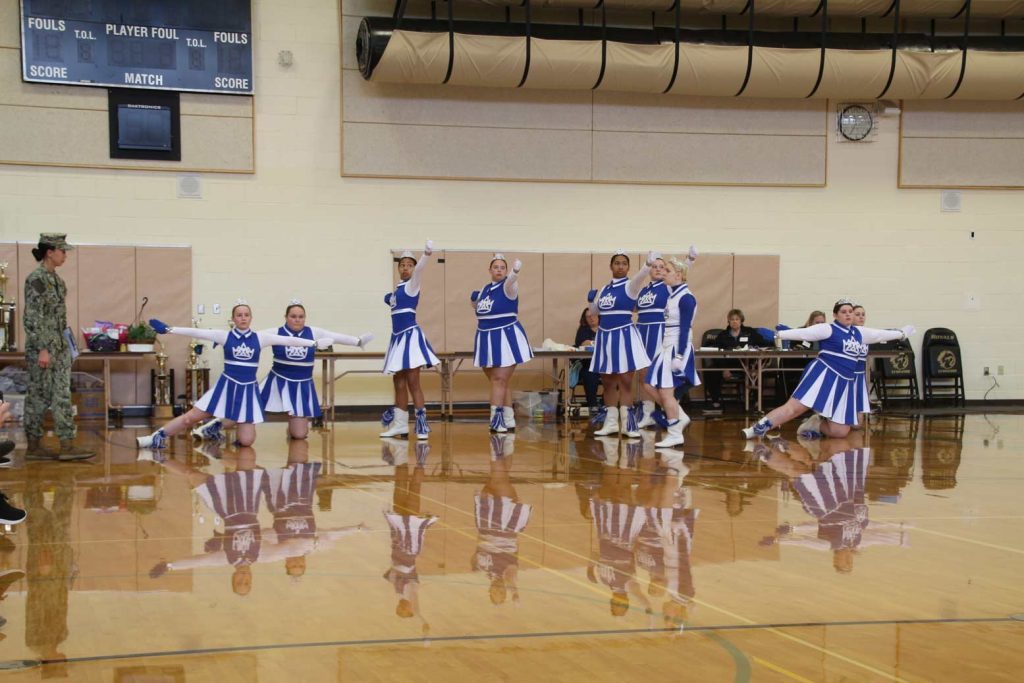 During the summer you can catch the North Queens Drill Team perform at many of the region's parades and events such as the Mountlake Terrace Tour de Terrace, the SeaScare Porchlight Parade in Brier, and the upcoming Lake City Parade on Saturday August 5. Most recently the team performed at Lynnwood's iconic Bowl and Skate for its 66th anniversary celebration.
While the current team sits at 13 members, Looney noted that pre-pandemic numbers averaged around 30 teammates at a time. She hopes to return her team to these numbers soon and encourages anyone who may be interested to attend a rehearsal to learn more.
"It's hard work, there's no getting around it, especially when we go to parades," said Looney. "But once we get there we have fun, we have free time afterwards. My closest friends are from drill. We encourage people to come to practice, check it out, try it out, and make a decision."
Looney's favorite part about coaching is training for competitions, she added, when the team becomes close and a "really tight unit." She continued that everyone should try out drill for the friendships and memories they'll make adding that some of her closest friends in life were from her time on drill teams.
For more information on the North Queens Drill Team and how to get involved you can reach out to Kim Looney by calling her at (425) 218-6103 or emailing: patkimlooney@comcast.net