Snohomish Book Cafe, delivering free books to a neighborhood near you
SNOHOMISH, Wash., August 10, 2023—During the school year, Danielle Coats, a sixth-grade teacher at Snohomish's Machias Elementary School, instills in her students a love for reading. When the school year ends, she continues this passion as Coordinator for the Snohomish Book Cafe — a mobile book distribution van that delivers hundreds of books to kids a week.
Each summer the Snohomish Book Cafe travels around Snohomish giving out one to three books to kids completely free of charge. Books range from board books all the way up to young adult. The Snohomish Book Cafe distributes approximately 500 books a week.
Jenny Granger, Centennial Middle School Librarian, started the program about five years ago to get more books in the hands of kids, recognizing the need especially within rural and impoverished families who may not be able to afford books for their children.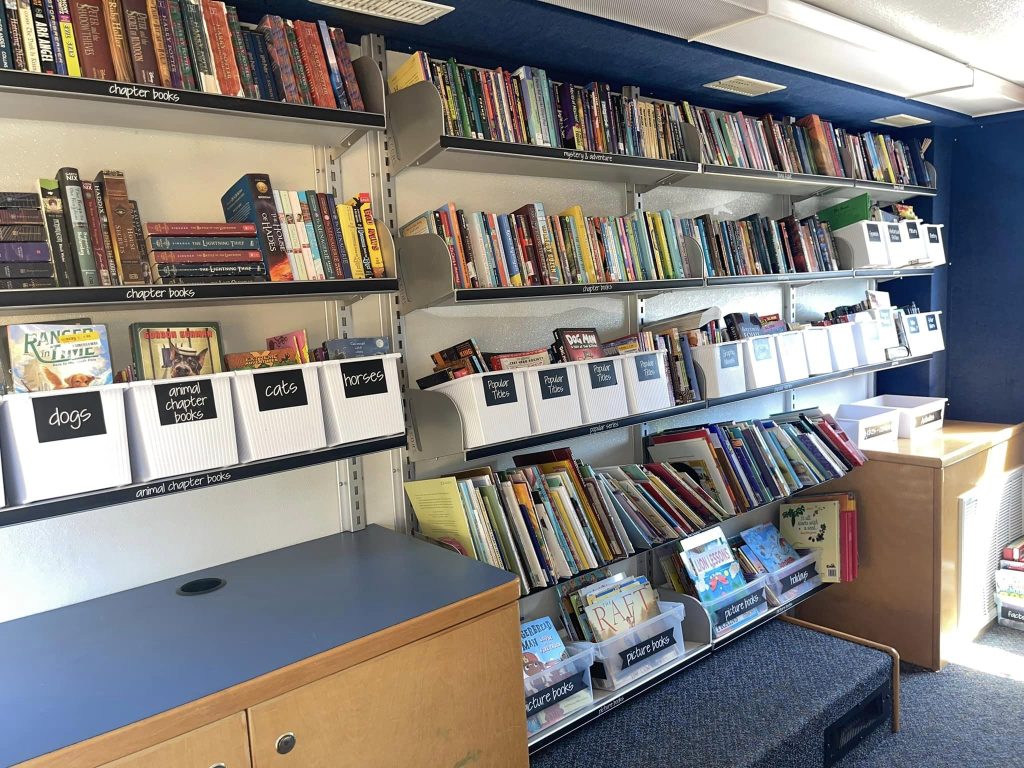 Most books are provided to the Book Cafe through donations, but kids can also make requests. Coats jots down the titles and tries her luck finding them at used bookstores using the monetary donations the district receives. Dogman, for example, is this year's hottest title, Coats said, so she tries to have as many copies of these as she can.
"It's really just knowing what kids are liking, what kids are asking for, and what we have," Coats told the Lynnwood Times.
During the summer, from July until August, the book cafe operates every Tuesday and Thursday from 11 a.m. until 1 p.m., visiting the Three Rivers Mobile Home Park, and the Snohomish Summer Academy on Tuesdays, and Plantation Mobile Home Park, Snohomish Mobile Home Park, Snohomish Summer Academy, and Circle H Mobile Home Park on Thursdays. They also add stops to the local YMCA, Boys and Girls Club, and several local festivals such as the Kla Ha Ya Days and National Night Out.
"My goal is to have a mobile home park or area where we serve every elementary school in our district," said Coats.
Currently there is only one Snohomish Book Cafe van, but Coats is hopeful to expand the fleet soon to better reach more of her community.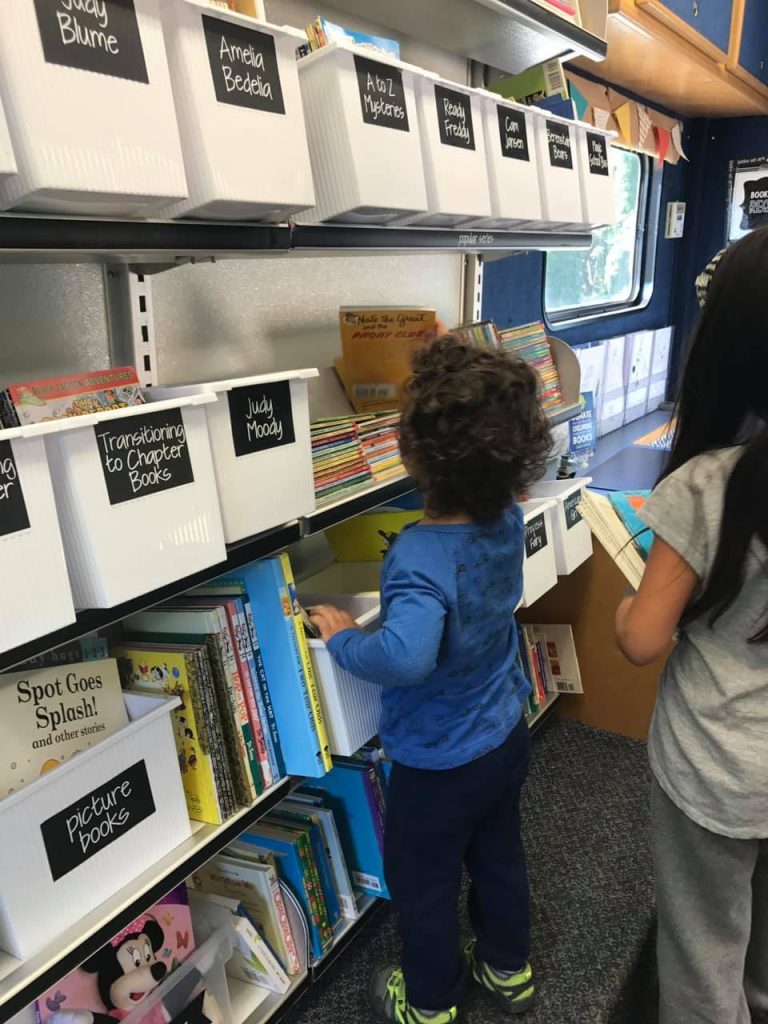 "The amount of people that don't know about it in our district that don't know about it makes me hopeful. It already feels like we're doing a lot but we're not reaching all of our community so [expanding] would be really cool because Snohomish is huge and we can only get to so many with one [van] during the summer," said Coats.
Coats' day begins by picking up the Book Cafe from the district's transportation bus barn and begins her routes, stopping 15 to 20 minutes per location (unless it's the Boys and Girls Club where they spend upward of an hour and a half), kids come onboard and pick out their books, then she's off to the next location. At the end of the day she assesses which books are running low, restocks, and takes note of which books kids are requesting.
Coats used to run a similar program in a different district. It just so happened after her first year of teaching in the Snohomish School District the previous Book Cafe Coordinator stepped down and she took over the program two summers ago. She joins Monica Bauer, Director of Teaching and Learning, and Mike Kearsey, van driver, who collectively make up the Book Cafe team.
The Snohomish School District purchased the van from a local library, which was using the vehicle as a mobile library at the time. Inside shelves and bins completely line both sides stocked to the brim with up to two books.
"I hear from so many parents they wish they had something like this when they were a kid. Seeing their face light up when they find a book that they really want to read, or that looks interesting to them, is just the coolest thing," said Coats. "I feel so honored. It's the coolest summer job I could possibly have."
The Snohomish Book Cafe is always accepting books and monetary donations. Books can be dropped off at the district office, any Snohomish School District School, or whenever you see the Book Cafe driving around.