County recognizes Duffner Family Farm for 100 years of farming in Snohomish County
Snohomish, Wash., August 24, 2023—Snohomish County's Department of Conservation and Natural Resources (DCNR) recognized the Duffner Family Farm during the Evergreen State Fair's opening ceremony on August 24 for 100 years of farming.
Every year Snohomish County recognizes a farm that has been in constant production on the same land, and the same family, for 100 years or more. The DCNR has recognized 40 different farms in Snohomish County since it began this recognition process.
In 1920 George and Lisa Marie Wilson purchased 40-acres of farmland in the city of Snohomish. They were born in Estonia, immigrated to the United States, then moved to Canada for a few years where some of their children were born.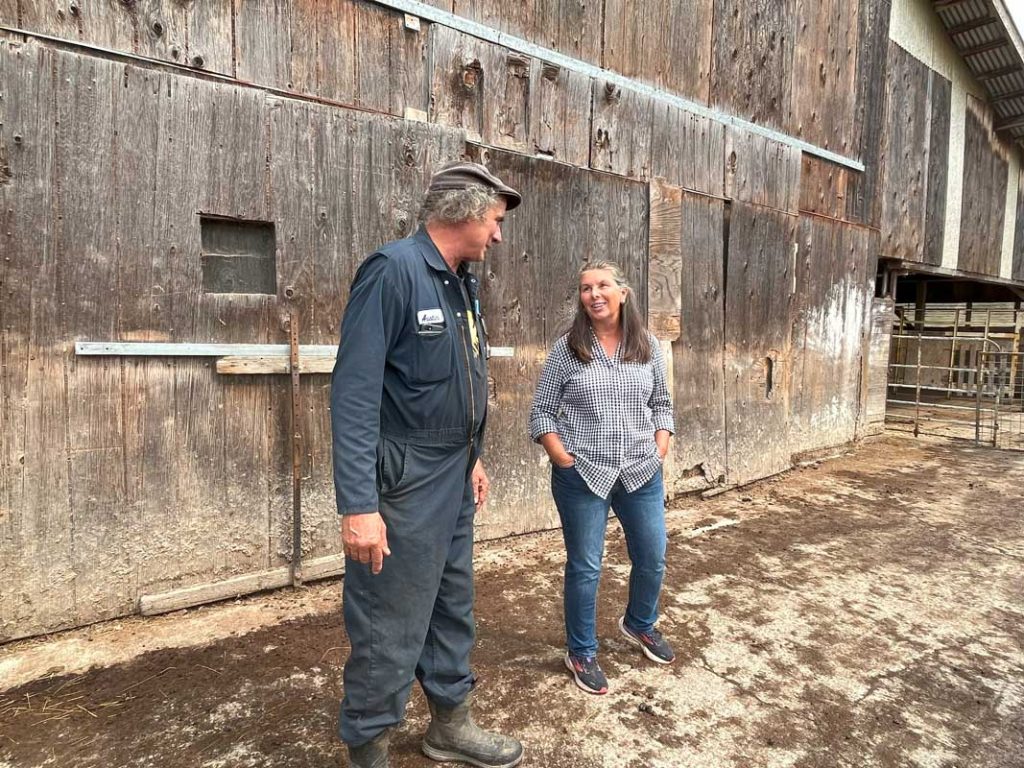 George grew up in Forest Grove, Montana, a town known for its farming community where he ultimately got the farming bug. One of his son's oldest photos of him is from the 1930's showing him sitting on a horse-drawn sickle mower.
George was a tailor in Everett and the family raised cows and vegetables for their family's own use. At home on the farm, he raised approximately 150,000 "fryer" chickens annually, or chickens for meat.
At that time the Snohomish Valley was known for its pea production so the Duffner family would take their green peas down to Cedar Green Cannery for processing. When Cedar Green Cannery shut down it drastically changed the face of agricultural production in the area.
Following Lisa Marie's death in 1950 their son Daniel took over the farm. In 1960 their daughter Marie and husband Larry Duffner purchased the farm.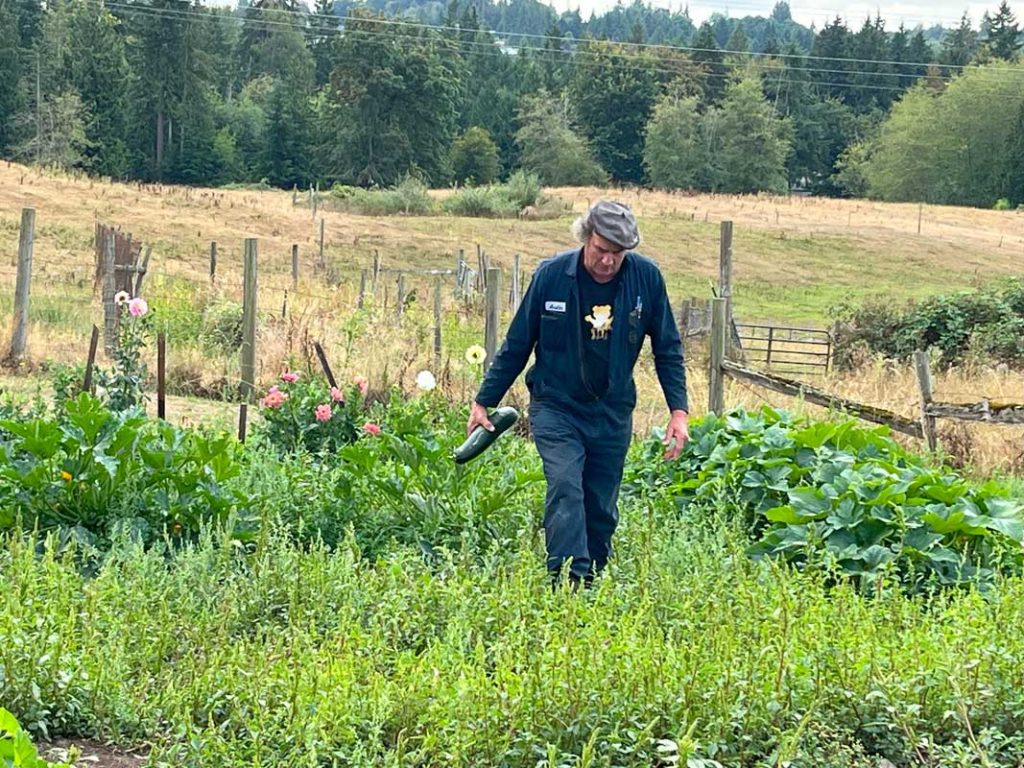 Marie was born inside the farmhouse and continued to operate the farm until her death in 2019. Marie specialized in the commercial production of fryer chickens, or chickens for meat. At the time, the amount of food they produced for their community was tremendous.
"That was really common back then," said Linda Neunzig, Coordinator for Agricultural Services for Snohomish County. "We think of dairy when we think of Snohomish County but the poultry production in the county, especially in the seventies, was huge and it was all fryer production."
Marie and Larry raised pigs, cows, and hundreds of thousands of fryer chickens, as well as maintained a large vegetable garden and a small grove of fruit trees for their family. Their son Gary Duffner owns and operates the farm now, continuing their legacy of raising cows and chickens.
Gary Duffner returns to the farm, after years of working as a golf course superintendent on the peninsula, to raise beef, chickens, goats, and grow a small amount of produce.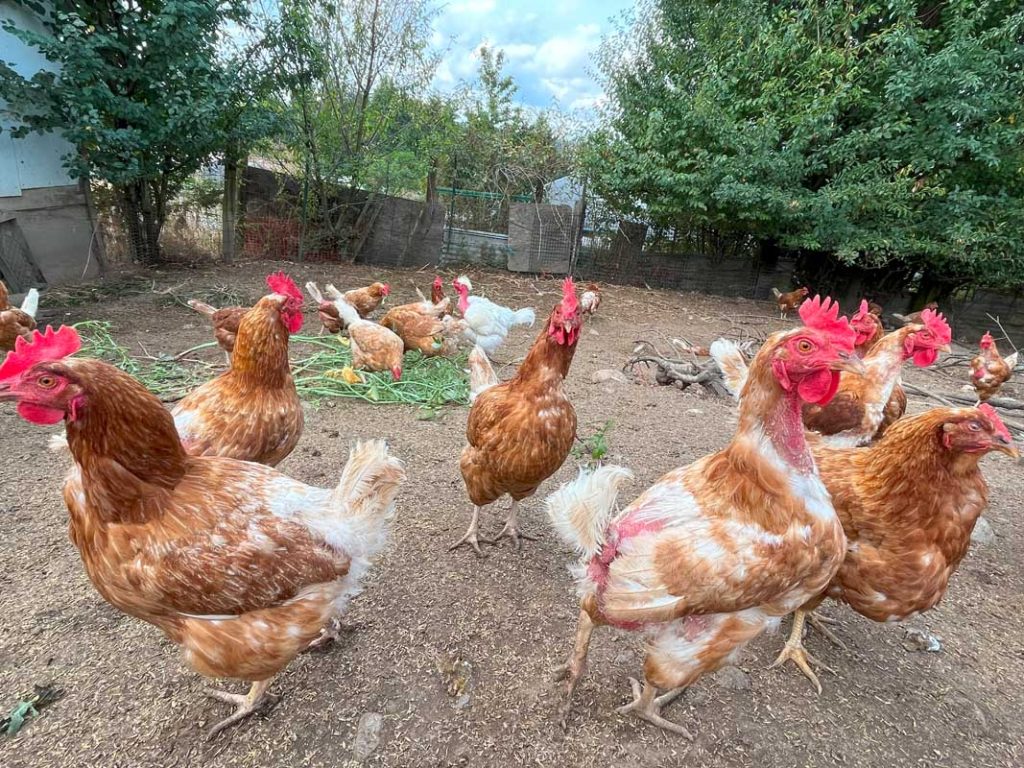 He has fond memories of growing up on the farm, watching newborn calves prance around the fields like puppies, rounding up the neighbors for "chicken picken" every twelve weeks where they'd have to catch chickens for processing.
Chicken production in the county came to a standstill in 1979. Duffner still has chickens to this day but now exclusively for eggs. He currently has 60 hens for fresh farm eggs, which he sells out of his garage for $5 a dozen. Duffner's eggs are so popular he informed the Lynnwood Times he "can't keep them in the fridge," although his wife's flower arrangements have taken some of the spotlight as of late.
"They're totally different than your store-bought egg," said Duffner. "They're brighter yellow, when you crack that egg, it's going to be firm and stand up…It's night and day."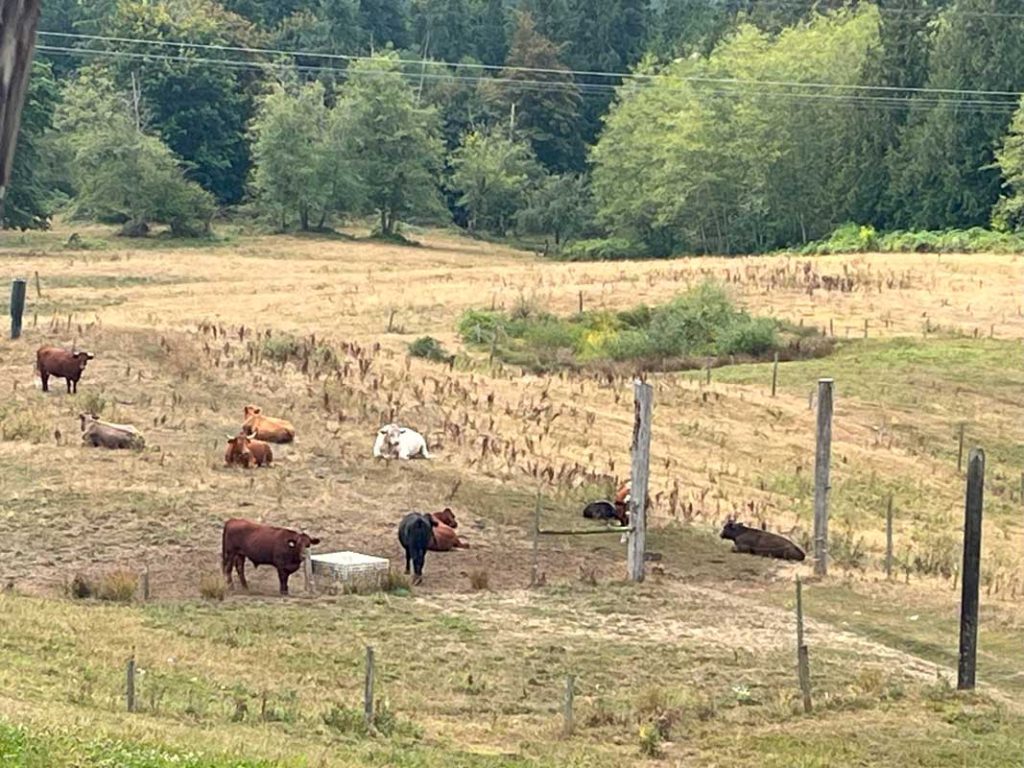 Duffner also has about 35 cows for beef, two bulls, and a dozen goats to eat invasive plants. When his cows are of age, after about 18 months to two years, he sells them to Silvana Meats to be processed for about $3 a pound.
"Even though [Duffner] doesn't have a whole lot of animals, if we look at the affect that it has on the community, his friends, and neighbors and their ability to have fresh local protein it makes an impact on everybody around him and it keeps agricultural life in our county," said Neunzig. "The more we feed people the healthier they are. It's our food security."
Free range, grass-fed beef also tastes different than store bought, Neunzig added. The marbling, the way it cooks, the fat, the texture, and even the way it looks. There are also a ton of health benefits to eating farm fresh protein, Neunzig continued, with typically higher Omega 3's and lower Omega 6's, lowering your bad cholesterol.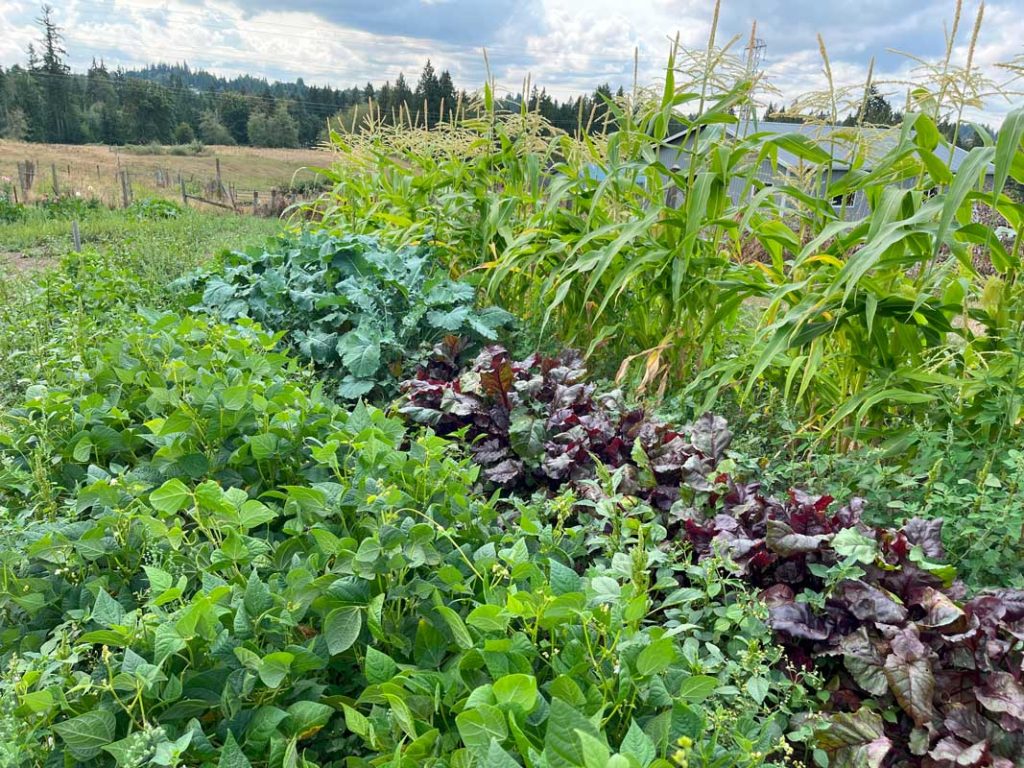 "When you eat meat like this it's what meat is supposed to taste like, it's a completely different product," said Neunzig.
The agriculture industry is a large sector of Snohomish County's economy, representing $157 million, according to the most recent U.S. Census of Agriculture (2017).
"Agriculture has been a dominant feature of Snohomish County's fertile landscape since the county was founded in 1861," said Neunzig. "Congratulations to the Duffner Family on more than 100 years of farming in Snohomish County!"
You can stop by Duffner Family Farm, located at 14510 Three Lakes Road, to purchase its farm fresh eggs, local produce, and gorgeous flower arrangements any day of the week.