Snohomish County has a solid waste problem, Public Works plans to fix it
EVERETT, Wash., September 17, 2023—Each week garbage trucks around Snohomish County pick up residents' solid waste that end up at one location in north Everett. That waste is then loaded onto freight trains and transported to a landfill in Eastern Washington. However, in recent years, the county has encountered challenges that has its Public Works Department reevaluating the flexibility and efficiency of the waste-by-rail system.
Around January of 2022, the county began to see a shortage of intermodal containers used for waste-by-rail shipments, enough that it led to build up of refuse in its transfer stations. This prompted discussions with waste disposal company Republic Services and railroad company Burlington Northern Sante Fe (BNSF) to get to the bottom of why this was happening and how they could the resolve it. BNSF, at the time, was experiencing staffing shortages for various reasons and was working to resolve this problem. However, time is needed to train a person on how to operate a train.
The county's contract with Republic stipulates that the disposal company will take the county's municipal solid waste transported by rail to the Roosevelt Regional Landfill in Klicktat County. Republic Services, in turn, subcontract with railroad company Burlington Northern Sante Fe (BNSF) for transport.
In 2022 a 45-foot of refuse sat inside transfer stations for up to five weeks causing increased health, fire, odor, and vector risks. In April, the Snohomish County Council approved a $2 million short-term emergency contract with Waste Management Inc. to aid Snohomish County Solid Waste in the removal of excess refuse at local transfer stations. The disposal agreement allowed county Solid Waste workers the ability to transport more garbage out of county facilities through the end of October of 2022.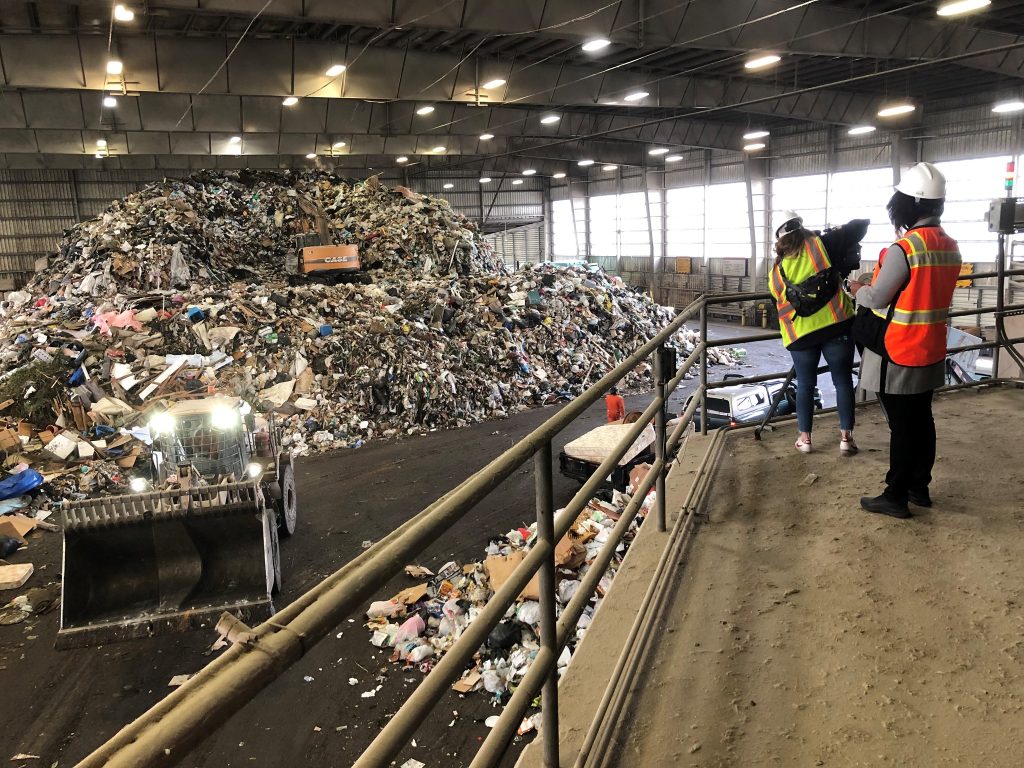 That same year, the county experienced 30 occasions of either delayed rail service or switches containing less than the preferred 60-container capacity. Freight train network congestion at peak intervals also resulted in delays in the movement of solid waste cargo between the county's intermodal (IM) in Everett, WA and its waste disposal location near Roosevelt, Washington.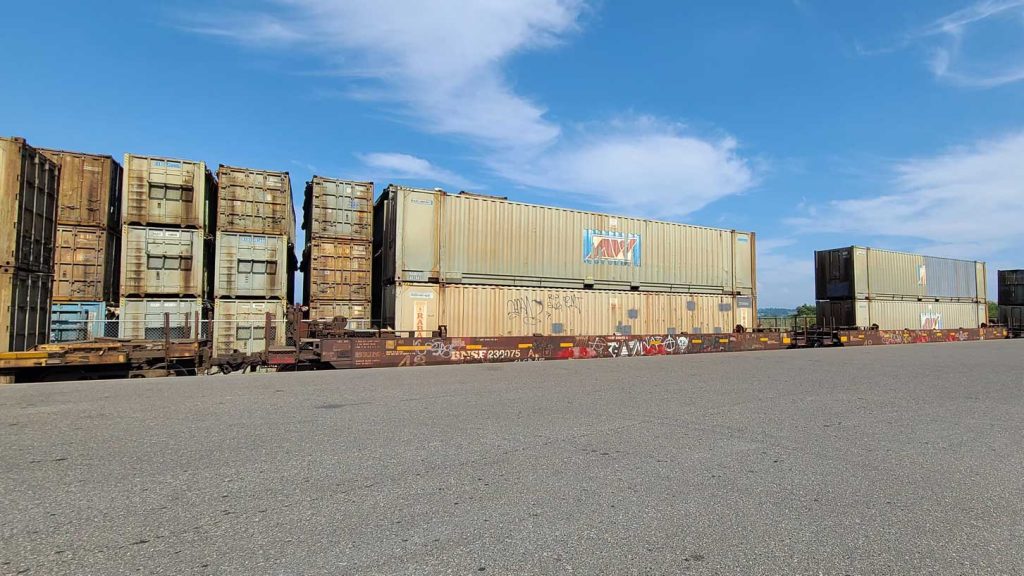 Another constraint was the inability to process enough containers through the IM facility due to its limited track length and capacity, requiring switching service type between passenger and freight more than once, and the complexity of BNSF yard operations in conjunction with freight and passenger train movement through BNSF's Everett Yard limiting the delivery of containers for solid waste.
"What this did is illustrate what we believed to be a really reliable waste-by-rail system was actually not as flexible as we thought, or it was near capacity" David Schonhard, Solid Waste Director for the county, told the Lynnwood Times. "That's when we started thinking what can we do on our end of the rail."
As a solution, Public Works developed a three-phase project back in August of last year, for major capital improvements at the IM facility in north Everett. Two phases are proposed at the County IM property and a third phase on the adjacent BNSF property.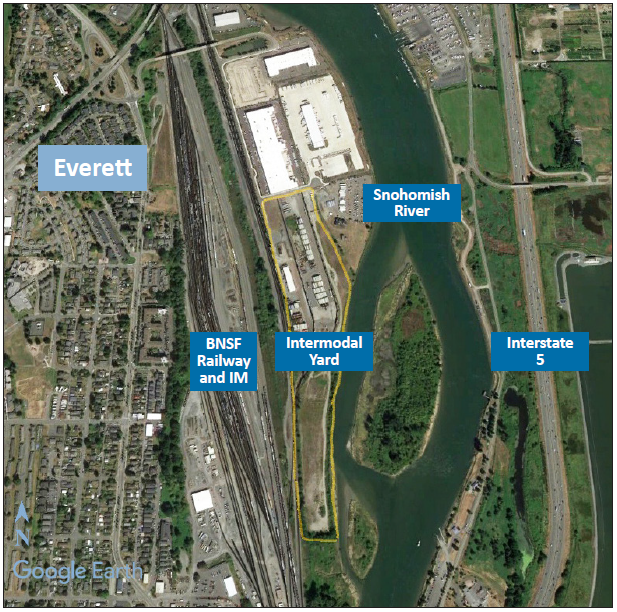 The combination of Phase I and Phase II will decrease the number of switches required across the BNSF Main Line by 30%, thereby relieving congestion in the Everett area for both passenger and freight priority service.
Phase I will install approximately 1,060 feet of working track and associated impervious surface. Completion is expected by the first quarter of 2024 costing an estimated $3.15 million.
Phase II will install impervious surface and stormwater improvements to gain access to an additional 1,270 feet of working surface. Completion for this phase is expected by the fourth quarter of 2024 costing an estimated $7.29 million.
"We really want to have as much on the ground, in place in 2024 as possible," said Schonhard.
Finally, Phase III with a price tag of $15 million, would dramatically increase the clear length of storage track available for County use in the Delta Yard without having to switch between passenger and freight services cross the Main Line.

The county has been successful in securing funding for Phases I and II of this project, through the Solid Waste Division's Enterprise Fund, and is currently seeking funding for its third, and most expensive, Phase III. The County and BNSF will partner to seek funding such as federal grants made available through the Bipartisan Infrastructure law, inclusive of CRISI (consolidated rail infrastructure and safety improvements).
Back in July, Representative Rick Larsen (WA-02), members of the Snohomish County Council, and County Executive Dave Somers met with Kelly Snyder, Public Works Director, at the county's intermodal yard to witness the bottleneck issues firsthand and to request federal assistance in securing funds.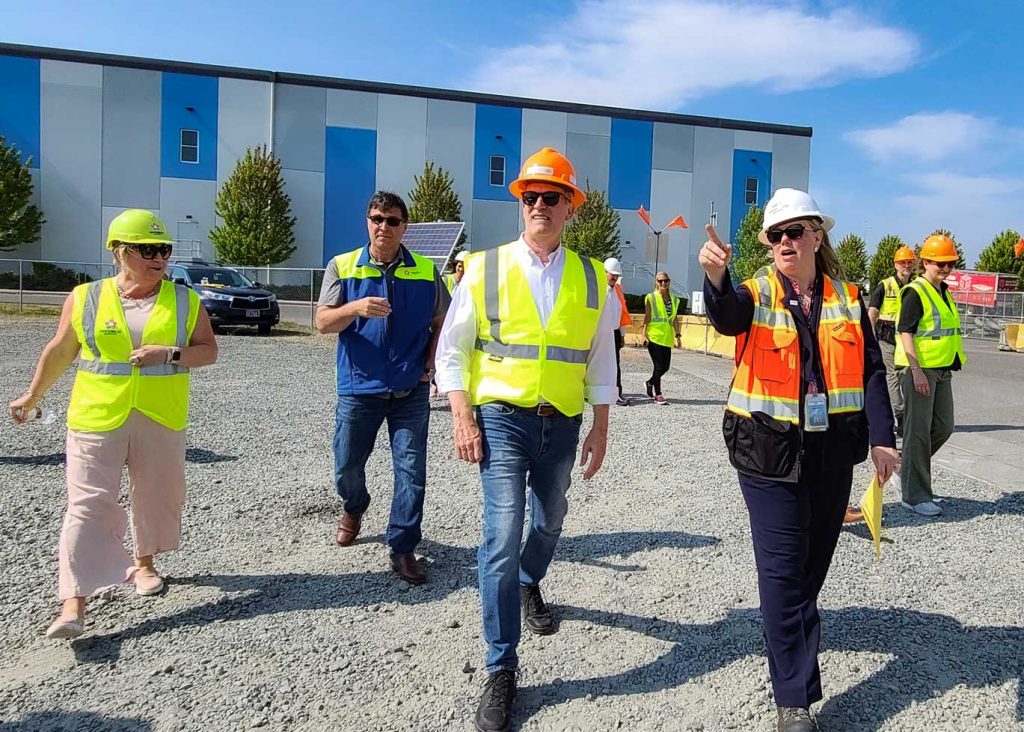 "I know there's a lot of interest from our Washington delegation but that doesn't always turn into money because you're competing with other projects," said Schonhard. "The project would not proceed without federal funding. We'd have to reevaluate what options we have if that is not available."
Snohomish County Solid Waste is responsible for disposing of more than 700,000 tons of waste generated annually, including all cities and towns, serving approximately 830,000 residents and businesses.
One 6,000-foot train, Republic estimates, can transport an average of 4,500 tons of municipal solid waste (MSW) per unit train to the landfill in one trip. On average about five trains leave a week for the Roosevelt Landfill with a turnaround time of three to four days, depending on traffic.
The County IM is served directly from the BNSF Main Line, which is the main north-sound line serving the Puget Sound region. Switches to the IM must be coordinated with all passenger—Amtrak and Sounders—and freight service such as coal, oil, or grain through Everett.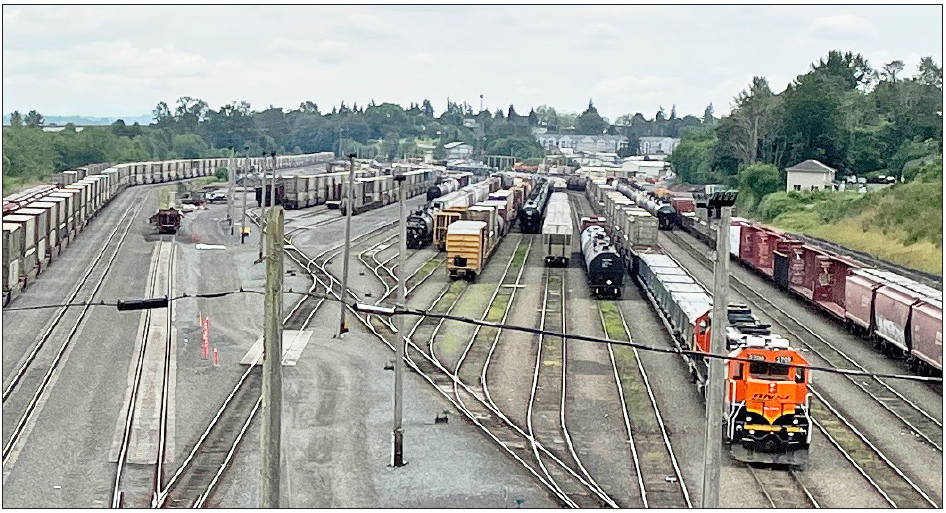 The county began using a waste-by-rail disposal method in June of 1992, as a way to move away from the local landfill model. The political process at the time included going out for an RFP (Request for Proposal) and Republic Services was selected among many applicants. Over the years the county has renewed its contract various times, often returning to bid to allow other companies the opportunity to offer their services, but it just so happened that Republic has remained the county's provider since that 1992 agreement.
One of benefits of transporting the county's waste to the Roosevelt Landfill, other than having to maintain a landfill, is that the landfill undergoes energy recovery, initially extracting methane to repurpose into electricity, now selling the energy wholesale as a natural gas to the public.
Republic and the county's current contract expires in 2028. At that time, if both parties agree, they have an opportunity for a five-year extension. The county will most likely begin considering extending its contract, or reopening the bidding process, sometime in 2024 based on a number of variables including cost of service and level of service.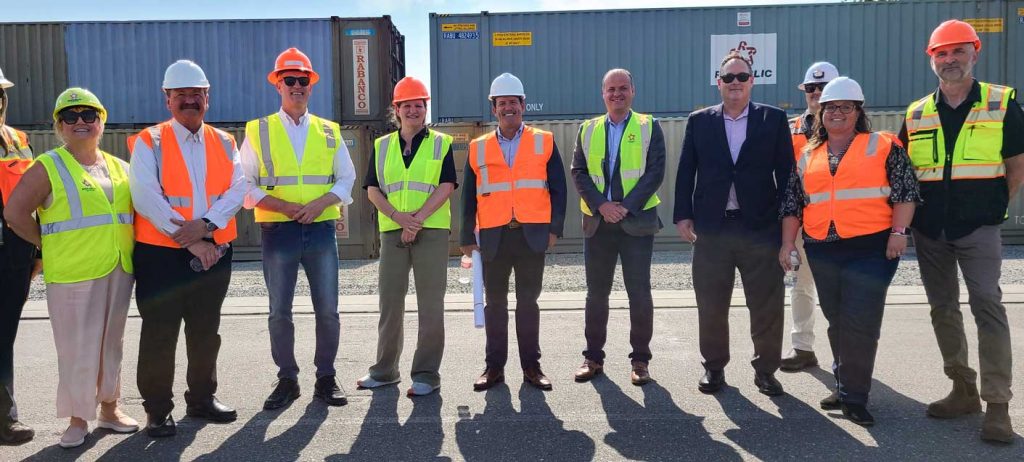 Several other waste disposal methods have become available since the county decided on waste-by-rail in 1992 that has the Public Works Department keeping its options open for the future. One of the more popular options in the country is its very own landfill but Schonhard informed the Lynnwood Times the probability of the county building a local landfill is slim-to-none.
Some other options are waste incineration, which is common in Europe and Asia, and a newer technology that takes organic materials and feeds it anaerobic digesters to reduce volume. This solves a portion of the solid waste stream, Schonhard said, but not the entire problem.
"We'll be looking toward the future at all available options, especially as we come up on the thought of if we renew this contract," said Schonhard. "If there's other technologies that are less reliant on rail, or if we could take a portion of the waste and divert it from rail, I think we would be looking at all available options."