Veterans Day Ceremony and Parade returns to Mill Creek on November 10
MILL CREEK, Wash., October 27, 2023—The City of Mill Creek's annual Veterans Day Ceremony and Parade returns this November 10 to honor all who serve in our United States Military.
"We are delighted to bring back this event once again," said Communications and Marketing Coordinators for the City of Mill Creek, Scott Harder & Jody Hawkins. "We've spent months working with our dedicated committee and are genuinely thankful for their leadership and direction."
The day will commence with a Commemorative Ceremony at the Library Park Veterans Monument, located at 15429 Bothell-Everett Highway, beginning at 9:00 a.m. The ceremony will include a presentation by city staff, including remarks by Mayor Pro Tem Stephanie Vignal and Chaplain Nick Lewis before the raising of the colors accompanied by Bugler George Moffat.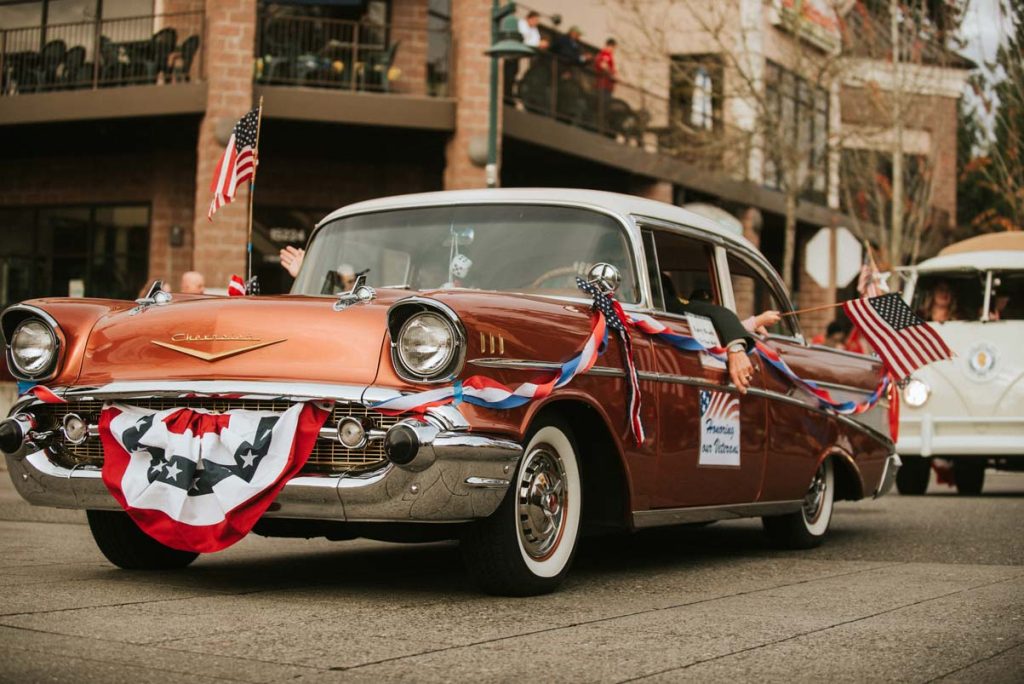 Following the morning ceremony, a parade will begin at 11:00 a.m. from L.A. Fitness on 15024 Main Street, through Mill Creek Town Center, south to City Haill at 15728 Main Street. The parade, which is scheduled to last about one hour, will feature Veterans and their families, four Grand Marshals, military and high school bands, including America's First Corps Bigfoot Brass Band, Navy Band Northwest, the Glacier Peak High School Grizzly Band, and the Snohomish High School Panther Band, as well as color guards, vintage and military vehicles, and community organizations. Emcees Stitch Mitchel of KXA/KRKO Radio and Chris Jones of State Farm Insurance will announce participants at the start and mid-way through the parade.
For the first time ever the Heroes' Café Sock Drive and Giving Tree will provide opportunities for the community to help Veterans this holiday season by donating new socks or choosing a name from the Giving Tree. Members of the public can visit the Heroes' Café tent near Boston's Restaurant on Main Street during the parade or the lobby at Mill Creek City Hall North afterwards.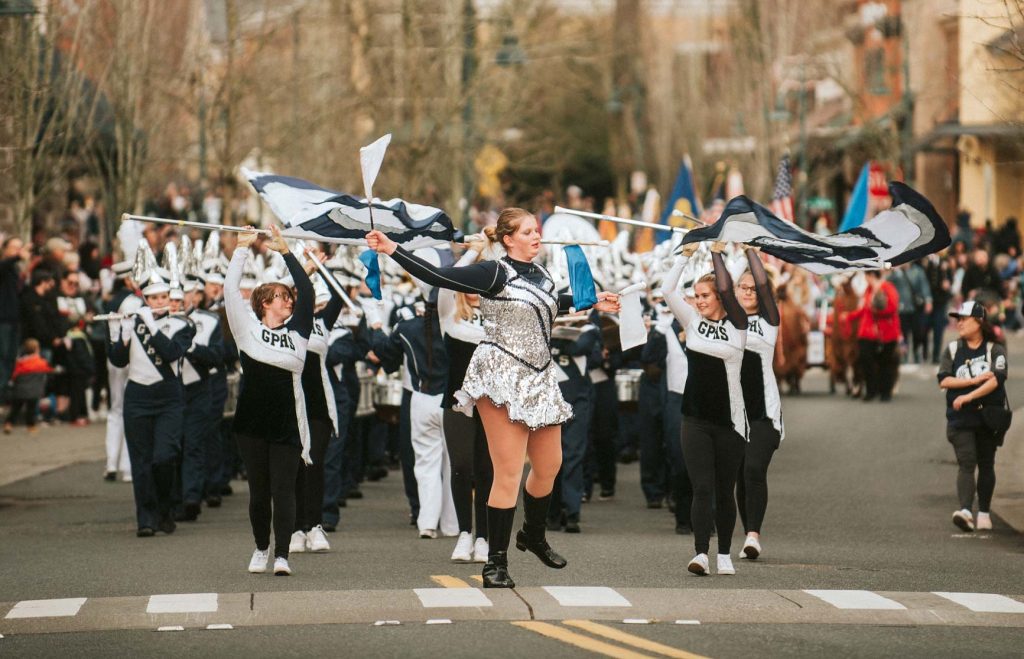 The Heroes' Café is a nonprofit organization focused on veterans' and supporters' camaraderie, personal safety, positive outreach, healthy interactions, and improving the welfare within their community. Heroes' Café founder and Executive Director Gary Walderman also sits on Mill Creek's Veterans Day Committee.
The city expects a large turnout and urges interested parties to plan accordingly regarding traffic and parking. Main Street between 148th Street and City Hall will be closed to all parking between 10:30 a.m. and noon. 153rd Street Southeast will be blocked to through traffic beginning at 10:30 a.m. and reopen once the parade passes. From Mill Creek Boulevard, traffic can turn north on Main Street but will be diverted to an access road south of Town Center. Lastly, the north L.A. Fitness parking lot will close at 8:00 a.m. for parade staging; patrons can park in the south lot; however, once the parade begins at 11:00 a.m., access in and out will be temporarily stopped.
If you or your organization is interested in participating in the parade, please fill out the Parade Entry Form. Questions or concerns, contact communications@millcreekwa.gov.