Westgate Chapel to hold 29th annual free community Thanksgiving dinner
EDMONDS, Wash., November 16, 2023—The Westgate Chapel Church, located at 22901 Edmonds Way, will be holding its 29th annual free Community Thanksgiving Dinner Thursday, November 23, serving traditional Thanksgiving dinner for anybody and everybody living in Snohomish or North King County.
The dinner will be served in three separate time slots: 11 a.m., 1:30 p.m., and 3:30 p.m., with no reservations required. Doors open at 9:45 a.m. Thanksgiving Day so families can participate in the event's numerous activities, including children's crafts, gifts-bingo, live entertainment by Shaggy the clown, a raffle with prizes like an Amazon Fire Max II Tablet, a $50 gas gift card, and Bluetooth Earbuds, and family photos, all while waiting for their seating.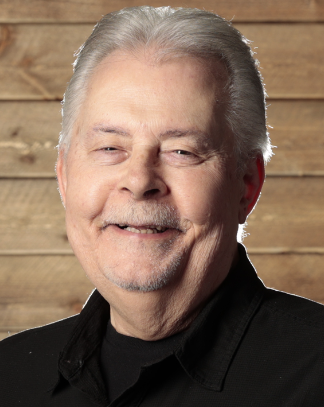 "When guests walk through the door they're met by a reception team who welcomes them and gives them an orientation card on what to expect on that day, and then their invited to either sit down with their families and play a board game, or enter one of our family ministries where they can do a number of activities while they wait for their dinner seating," Ron Brooks, Associate Pastor at Westgate Chapel, told the Lynnwood Times.
Hour d'oeuvres are also served to families waiting for their seats at this time. When it's time for dinner, guests are then ushered to several roundtables with a table host.
"It's just like coming home and we want our guests to feel as warm and welcome as possible," said Brooks.
Dinner is served family-style "with all the trimmings", including turkey, pumpkin pie, mashed potatoes, corn, gravy, rolls, beverages, and more. Take home containers will be available so guests can even take leftovers home.
The community dinner will also have a food and clothing bank allowing guests to pick and choose food and clothes to bring home.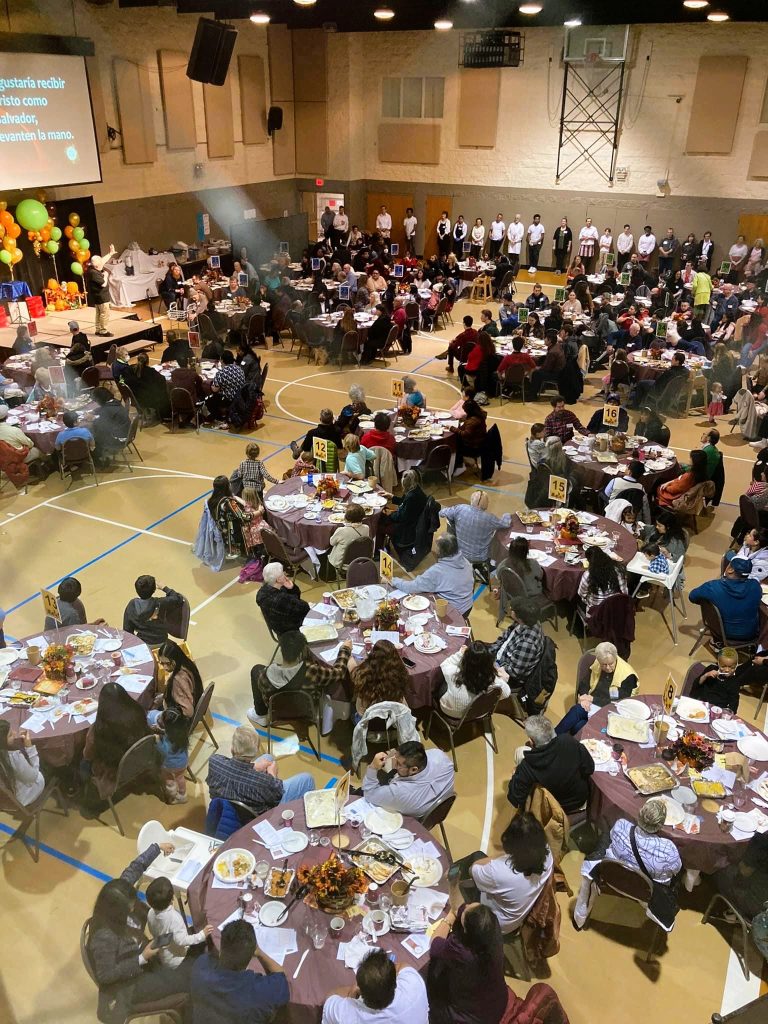 When the community dinner first started out 29 years ago it had a fairly small turnout with approximately 50 guests – the dinner had more volunteers than attendees. Now 18 different teams, encompassing over 500 volunteers total, serve meals to around 1,000 to 1,300 individuals a year through three different dinner seatings on Thanksgiving Day.
While Brooks was pastoring for a church down in SeaTac in the 1980's he noticed there were a "lot of broken and hurting people" in the area in need of Thanksgiving dinner. This is the genesis that led to his annual Thanksgiving dinner, which he brought up to Edmonds in 1993 when he became pastor at Westgate.
Brooks entered the ministry in 1973, starting out in Duluth, Minnesota. He was invited to serve as an assistant for the Church on the Side of the Road in Tukwilla, where he eventually became Senior Pastor in 1978. He holds a master's degree in Ministry Leadership from Northwest University.
This year Westgate Chapel purchased 76 turkeys for this year's Thanksgiving Dinner from a local distributor and the rest of the food was provided by a church "Buy and Bring" program where members of the congregation purchase ingredients that are brought into the church the Monday before Thanksgiving. The church's kitchen team then gets started preparing the food that Monday, which is kept in a walk-in freezer and heated up Thanksgiving Day in convection ovens.
All servers are certified with a Food Handler's permit in compliance to Snohomish County food handling requirements.
The church sends out 35,000 invitations to the community, as well as posters to local schools and agencies, every year to reach as many people as possible.
The Westgate Chapel will be providing translators for Spanish, Korean, Chinese, and Vietnamese speakers so if guests, who's native language is not English, can understand the entertainment and process. Deaf interpretation will also be available at the 3:30 p.m. for the hearing impaired.
For those without transportation, a transportation team will be available to offer rides to the chapel and for those unable to leave their residences, delivery meal service is also an option. To arrange either of these services contact the chapel at 9 a.m. Thanksgiving Day at 425-775-2776.
"I think in the current atmosphere of our country, there's a lot of hatred, there's a lot of vitriol. We hear on the news every day there's a shooting here, there's a shooting there, and a lot of anger and hatred. We think that Thanksgiving Dinner is Westgate Chapel's opportunity to let the community know there's a God who loves them and we want people to not just hear about God's love, but to experience God's love," said Brooks. "This is our opportunity to love on our guests and to love our community, and it's our goal that our community can taste, and feel, that the lord is good."
The church will also be holding a family Christmas this year on Christmas Day where guests can enjoy a free meal and take home an unwrapped gift from the Christmas Tree.