Republican Party hosts Candace Owens at Lynnwood Convention Center
by LUKE PUTVIN
luke.putvin@lynnwoodtimes.com
On May 10, over 625 people gathered at Lynnwood Convention Center for the Snohomish County Republican Party's annual Lincoln Day dinner and auction.
The event was met with one protestor, a Lynnwood resident named Dave, who stood outside in the parking lot of the convention center. "I think the Republican party has a lot of hate in it," he said. Dave went on to say that President Donald Trump, "Is a liar and a cheater… I think they [the Republican party] understand hate but I don't think they understand they're part of it."
Dave had participated in other protests including some against the Vietnam War and a few "No Trump" protests in 2016. He campaigned for Hillary Clinton and other local elected officials. Dave was not familiar with Candace Owens but said, "As someone with daughters and granddaughters, I couldn't imagine why a woman would support President Trump."
When asked for a response to that statement, Candace Owens said, "I couldn't imagine a man thinking he has the authority over the thoughts of women." She also said she supports Trump because he has been hiring more women to his cabinet than previous presidents and that the unemployment of women is at an all-time low.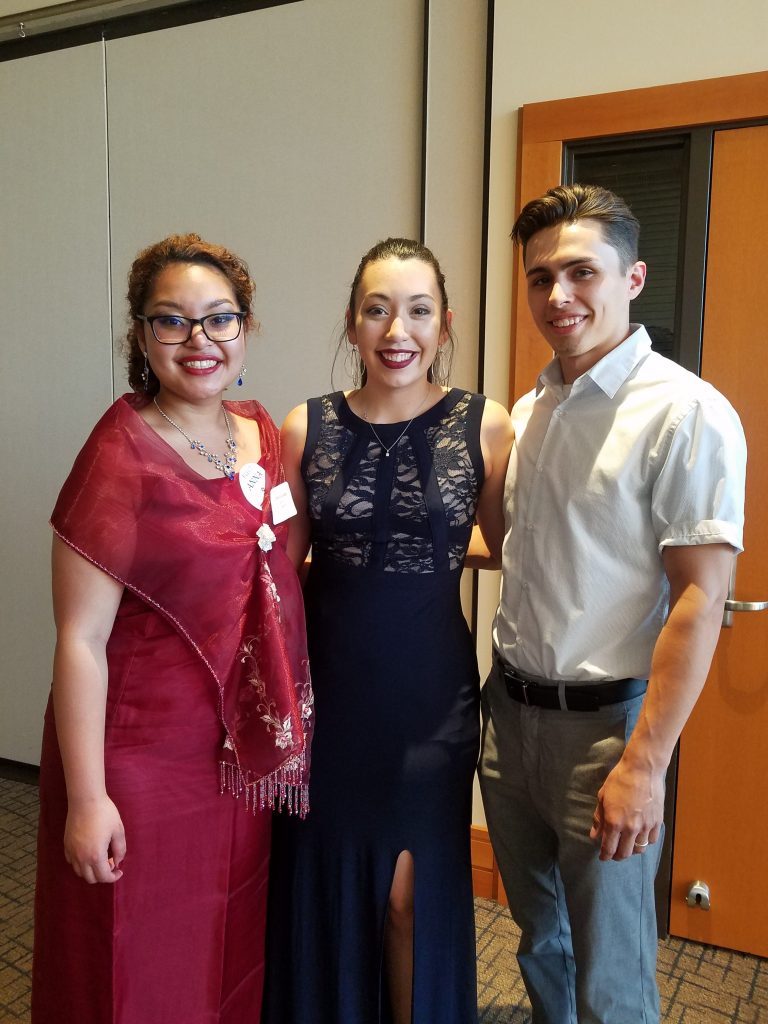 Clarie Calicdan, president of the College Republicans at Everett Community College, who received one of the Young Republicans of the Year award. "She [Owens] can be too caustic, but she says it how it is and is against the victim mentality," she said.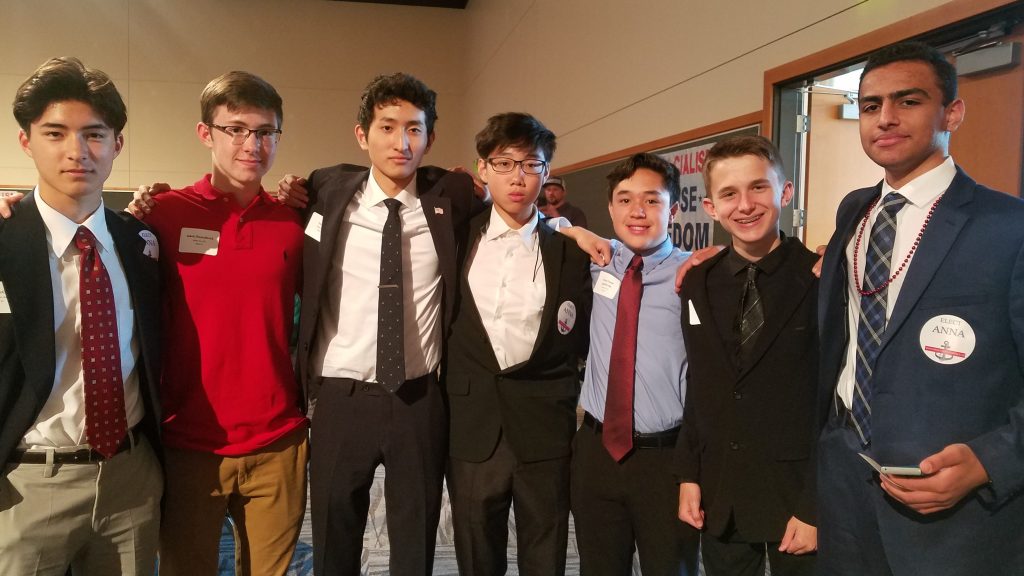 Isaac Yi, president of the Turning Point USA Chapter at Henry M. Jackson High School, was the other individual to receive the Young Republican of the Year award. He said he enjoyed coming to the event to meet, "Like-minded individuals and have fun."
Conservative political activist Tim Eyman, most known for his $30 car tab initiatives and recently for his legal battle with Washington State Attorney General Bob Ferguson over the use of donations in initiative campaigns, also attended the event.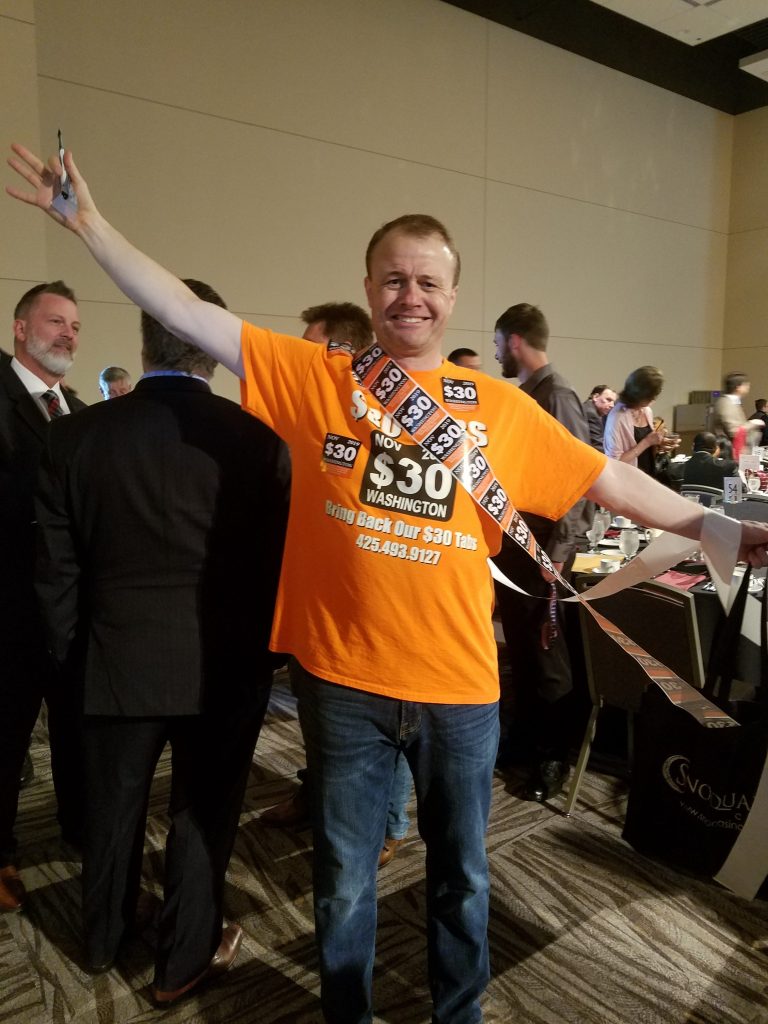 Eyman was gathering signatures to get Initiative 1648 on the ballot. This initiative would put term limits on new taxes and would ensure all new taxes passed this session would expire after one year unless voters approve the increases as referred ballot measures. Starting only earlier this month, he has until July to get the required 260,000 signatures.
"Candace Owens brings me here," said Washington State Republican Party Vice Chairwoman Olga Farnam, who is also one of the organizers of the event. "She has done tons to open the eyes of the African American community. The Republican party is the party of Lincoln, who freed the slaves."
Curtis Harmon, Senior Vice Chairman for the King County Republican Party said, "I can't miss Candace Owens. She's my hero and does a lot of great outreach in the minority community." He went on to say he likes Owens because she brings "truth to conservatism" and "eliminates the lies." He hoped everyone at the event would walk away unified and inspired to build strength in the GOP in Washington State.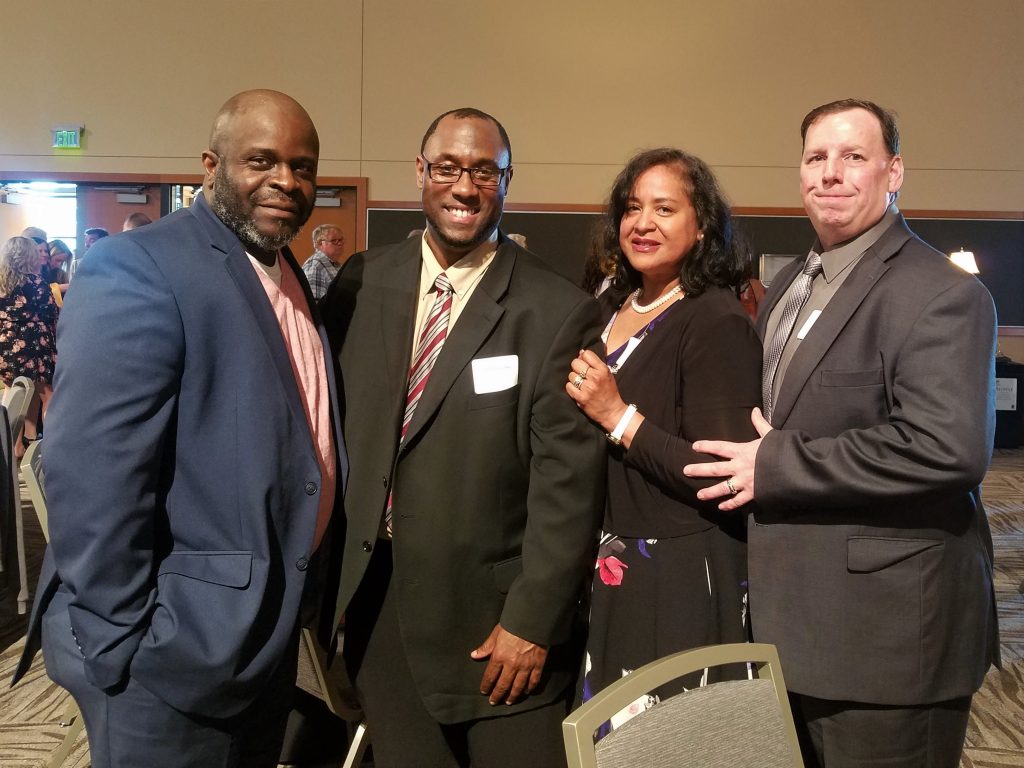 Owens gave a brief insight into her childhood. She said, "I was always defiant growing up." She recalled her college Feminism 101 professor saying, "I feel like you were sent from the men's department."
Owens shared that until recently, she would have considered herself a Democrat. It was listening to then candidate Donald Trump that got her considering other options. She joked with the crowd saying, "Oh no, this man can't be president."
She then asked everyone, "Is it possible racism is used as a tool to make black people single-issue voters?"
She stated that the antagonism towards candidate Trump grew overnight. She was shocked how so many people went from calling him unfit for the job to racist, sexist and other terms. She believes that no community has been more used by Democrats than the black community and that socialists want to wipe away the American dream. She further stated, "I do believe God sent Donald Trump at the right time" and that "Donald Trump taught me to be a patriot."
Owens closed by saying, "Everyone is connected by the American dream."