Lynnwood Primary Election Results 2019
By Mario Lotmore
Note: We will be updating results as soon as they are released.
Updated August 12 at 10:30 AM: Vote counts and candidate comments.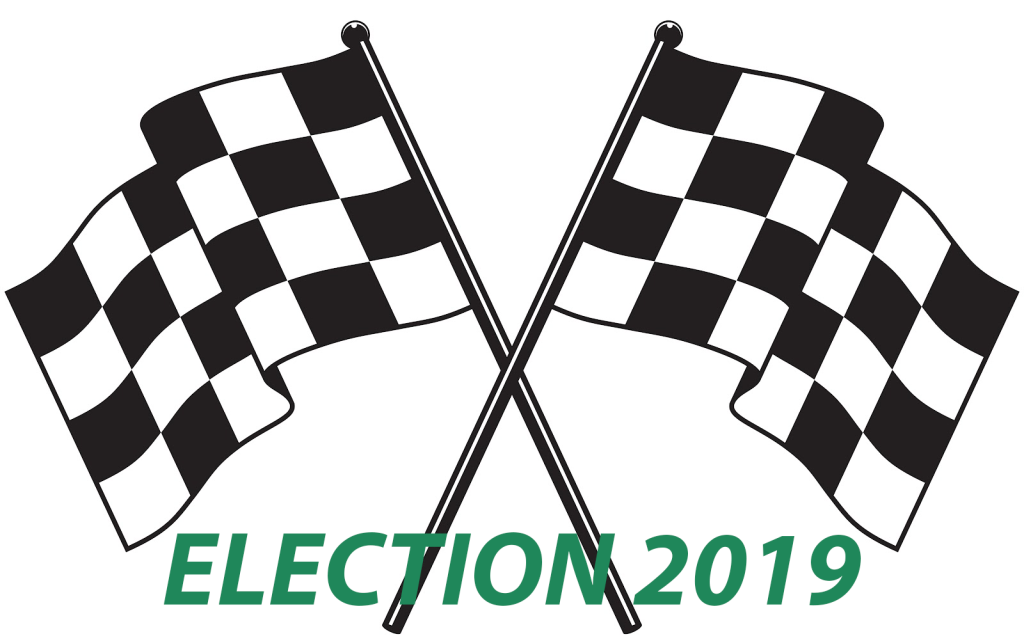 Initial results as of Tuesday at 8:15 PM have several candidates leading to make it to the November general election.  Results are based on ballots counted as of Monday, Aug. 5. The next update is set for Thursday afternoon, Aug. 8. Lynnwood primary election results will be certified Aug. 20.
"Lynnwood's turnout is trending as expected," said Garth Fell, Election Manager of the Snohomish County Auditor's Office. He expects turnout to be similar to county expectations of 25-28 percent. As of this update, 18.47 percent (87,424) of county-wide ballots have been returned and counted.
With regards to the Lynnwood City Council race, Position 4 candidates Ashkan Amouzegar, Diodato (Dio) Boucsieguez, and James Rutherford, Position 5 candidate Rosamaria Graziani, and Position 7 candidate Maggie Mae all appear to be out of reach to make it to the general election.  Only the top two candidates qualify for the November 5 general election.
Lynnwood City Council Position 4 Results
In the crowded Position 4 race, the top two leading candidates are former councilmen Jim Smith with 35.02 percent (1,865) of the vote and Van AuBuchon with 19.42 percent (1,034) of the vote. Lynnwood Forward slate and first-time candidate Naz Lashgari is next with 16.71 percent (890) of the vote followed by Lynnwood Forward slate candidate Ashkan Amouzegar who received 10.63 percent (566) of the vote. Next is James Rutherford with 9.15 percent (487) of the vote, and Diodato (Dio) Boucsieguez got 8.77 percent (467) of the vote.
In his statement, Smith said, "I am overwhelmed by the wide support that our team has received during this election. Thank you to all the voters that supported our campaign. Let me also thank the other candidates that participated in this primary. They have shown a spirit of involvement that is to be commended."
Lashgari remains hopeful. "I am hopeful that by tomorrow this number will be higher to put me in the General election. There are no losers in this election, because the citizens of our city care enough to show up and vote for the primary election to have their voices be heard."
Rutherford wished everyone well. "I would like to thank the voters for their votes and wish all the candidate moving on good luck and hope they do the right thing for the City of Lynnwood."
Both Amouzegar and Boucsieguez declined to comment until another batch of ballots are counted the next day.
Lynnwood City Council Position 5 Results
In Position 5, Julieta Altamirano-Crosby is leading with 41.6 percent (2,213) of the vote, with David Schirle a close second at 34.79% (1,851) of the vote and 2017 city council candidate Rosamaria Graziani with 23.4 percent (1,245) of the vote.
"We are so happy that the voters of Lynnwood heard our message and responded in such a positive manner. We pledge to continue our campaign of integrity, transparency, and inclusion," said Altamirano-Crosby.
Graziani is hopeful that the results may turn in her favor. "These results are preliminary. I have seen results change many percentage points from the initial count. But whatever the final results are, I am deeply grateful to the residents of Lynnwood who supported me with their votes and to all the volunteers who made this campaign possible."
Schirle would like voters to know, "I am happy to have gone through to the general. We are going to work hard to win the general election in order to do the work for the people of Lynnwood."
Lynnwood City Council Position 7 Results
Position 7 has incumbent Shannon Sessions leading with 47.21 percent (2,523) of the vote, followed by current Position 4 councilwoman Shirley Sutton with 33.59 percent (1,795) of the vote and Maggie Mae with 18.86 percent (1,008) of the vote.
Sessions is grateful for the lead going into the general election. "I am grateful for all the outpouring of support and positive feedback we are getting."
Sutton would have liked to have seen greater voter turnout. "I am disappointed by the low voter turnout. Again, we are not hearing the voice of our community in total."
Mae has thrown her support behind Smith and Sessions. "Lynnwood is a special city and I had a great time running! If you've ever thought about running for office, I can't encourage you enough to get out there and try! I look forward to supporting Jim Smith and Shannon Sessions in the general."
Snohomish County Council Position 3 Results
Snohomish County Councilwoman Stephanie Wright is leading with 79.16 percent (18,722) of the vote, followed by Willie Russell with 10.41 percent (2,461) of the vote and Meier Lowenthal with 9.5 percent (2,246) of the vote.
Wright wanted voters to know, "I am grateful and encouraged by the support from the citizens in Snohomish County Council, District 3. I look forward to the ongoing community conversations this fall."
Russell said he is looking forward to November. "I am excited about the opportunity to bring some accountability as to where their tax dollars are being spent. I am hoping for vigorous debates with Stephanie Wright."
With regards to the Edmonds School District 15 race, District 3 candidates Boe Lindgren and Mary Schultz appear to be out including District 5 candidates D.P. (Casey) Auve III and Rina Maile Redrup.
Edmonds School 15 Director District 3 Results
For Edmonds School 15 Director District 3 incumbent Gary Noble is leading with 4436 percent (11,741) of the vote, with Rory Graves and Jennifer Cail vying for second with 22.26 percent (5,891) and 19.99 percent (5,291) of the vote respectively. Mary Schultz is next with 8.04 percent (2,128) of the vote, followed by Boe Lindgren with 5.01 percent (1,326) of the vote.
Noble would like to sincerely thank the community for its continued support of our school district and his candidacy. "I truly believe in the power of public schools and I hope to continue to represent you on the school board."
Graves is grateful for the all the support. "Thanks for the support and thank you for voting. Fingers crossed!"
Edmonds School 15 Director District 5 Results
Nancy Katims is leading for Edmonds School 15 Director District 5 with 53.81 percent (13,676) of the vote, followed by Lisa Hunnewell with 21.4 percent (5,438) of the vote, Rina Maile Redrup with 15.04 percent (3,823) of the vote and D.P. (Casey) Auve III with 9.24 percent (2,348) of the vote.
In her statement, Katims said, "I am honored by the confidence voters are placing in me, and I look forward to carrying our message forward to the November election! Tonight's results make it clear that voters share my sense of urgency about student learning in the Edmonds School District. We are now one step closer to a School Board energetically focused on student success for all."
Hunnewell wants voters to know that she is best for the job."I am grateful to the voters and community members who have supported me and am honored to be in this position at this point in the election. I am excited for the months ahead and for the opportunity to demonstrate that I am the best candidate to elect for ESD Position 5."
Redrup, is pleased to have been part of the process and contributing important ideas to the table. "It is my hope that these topics can continue to be a part of the conversation with the candidates and the rest of the school board as we move forward."
AuBuchon and Lowenthal could not be reached for comment.