Supporting local businesses at Edmonds Wine Walk
by LUKE PUTVIN luke.putvin@lynnwoodtimes.com
Art Walk Edmonds hosted a sold-out Edmonds Wine Walk on August 3 in the heart of downtown Edmonds.
"I love keeping the art walk alive," said Patti Greene, Secretary on the Art Walk board. Greene has been on the board for about five years. "This event specifically brings so much energy into our downtown area."
"I hope people walk away with that desire to come back to Edmonds," Greene continued. "The wine walk brings a lot of people downtown and keeps the area vibrant. It really adds toward building the downtown community."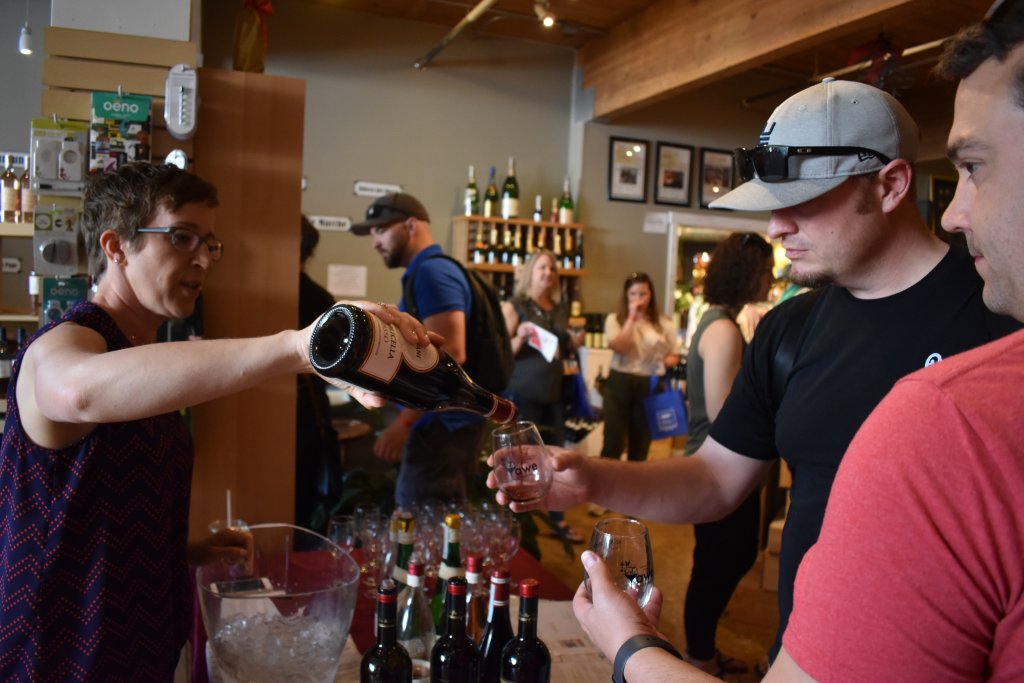 She offered a special thanks to the community for attending the event and businesses as well. "We have really good support with all the businesses in town who take part in this."
There were 400 tickets sold to the event.
Donna and Swan were two attendees who have lived in the Edmonds area since 1970. They have been to the wine walk before and keep coming back.
"I like the socialization and enjoy the downtown atmosphere," Donna said.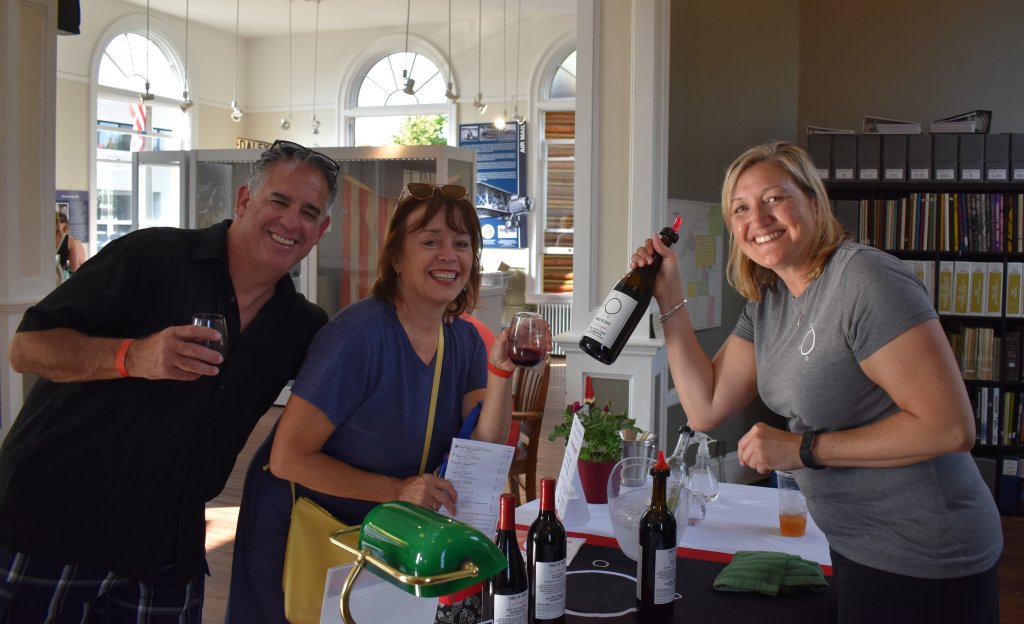 Bill and Jeanne were two other attendees, but it was their first time at the Edmonds Wine Walk. They lived nearby, so they said it was convenient for them to walk over.
"We like supporting local vendors and wineries," Jeanne said. "There are a lot of hard-working, small wineries out there."
They hoped people walked away with the desire to support local. "Edmonds has really become a destination city," Jeanne went on to say. "It's like a little getaway in Snohomish County. A sunny evening, Edmonds and wine, not a bad combo."
For more information about Art Walk Edmonds, visit www.artwalkedmonds.com.