Shakespeare Performance at Lynndale Park
by LUKE PUTVIN luke.putvin@lynnwoodtimes.com
Where Seattle Shakespeare Company's performance of Romeo and Juliet at Lynndale Park was unique because of its all-female cast, its performance of Twelfth Night was unique because of its all-male cast. All-female casts would have not existed in the original productions of Shakespeare's plays, but all-male casts were the norm.
In the present day, however, it is more common that an individual of the character's gender will play them. Because of this, and particularly because the spin that Twelfth Night has, the production was particularly enjoyable to watch.
The play opened with Viola, played by Michael Monicatti, separated from her twin, Sebastian, as the result of a shipwreck. Thinking he is dead, Viola assumes the identity of a boy and enters the service of Duke Orsino, played by Jason Marr. Part of the humor there, in addition to Shakespeare's script, came from Monicatti pretending to be a woman who is pretending to be a man. There were certain moments of unrealistically masculine poses that Monicatti assumed that definitely seemed like a character that was out of their element.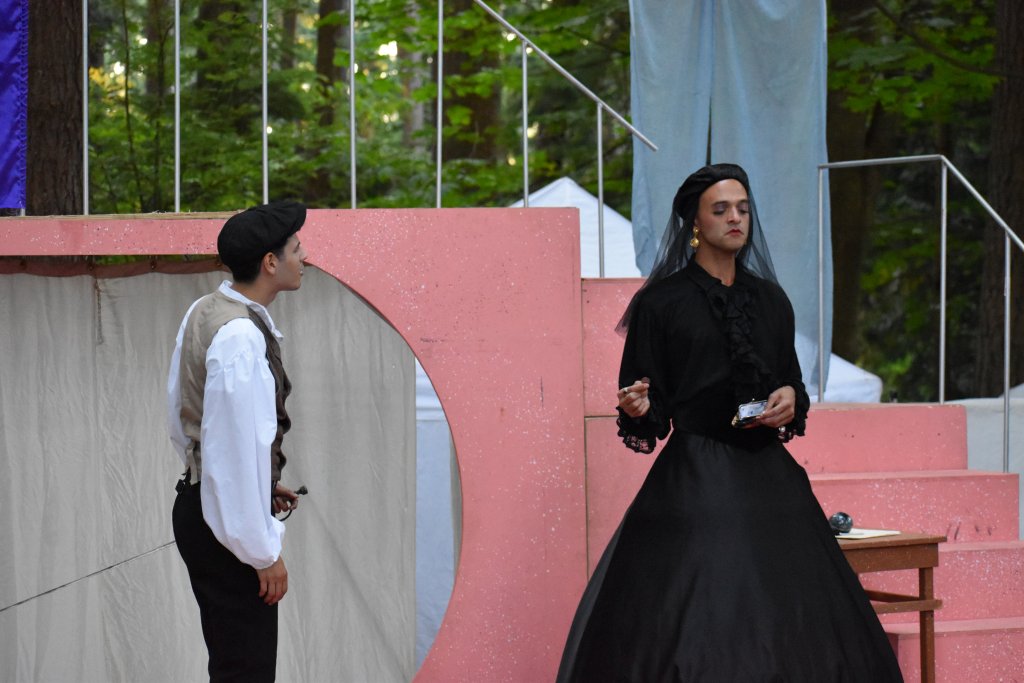 Duke Orsino then sent Viola to confess his love to Olivia, played by Brandon Simmons, who ended up falling in love with Viola, whom she doesn't know is actually a woman.
After some side plots that allow certain actions to fall into place, it is revealed that Viola's brother is not actually dead, and at this point, Sebastian is wearing the exact outfit that Viola is. It helped that Monicatti and Andy Walker, who played Sebastian, looked quite similar from a distance.
What followed were several scenes of confusion including a sword battle, Olivia marrying Sebastian thinking he is Viola and then Olivia mistaking Viola for her husband.
The play ended happily, as most Shakespeare comedies do. The siblings were reunited, and Viola, who was in love with Duke Orsino, married him.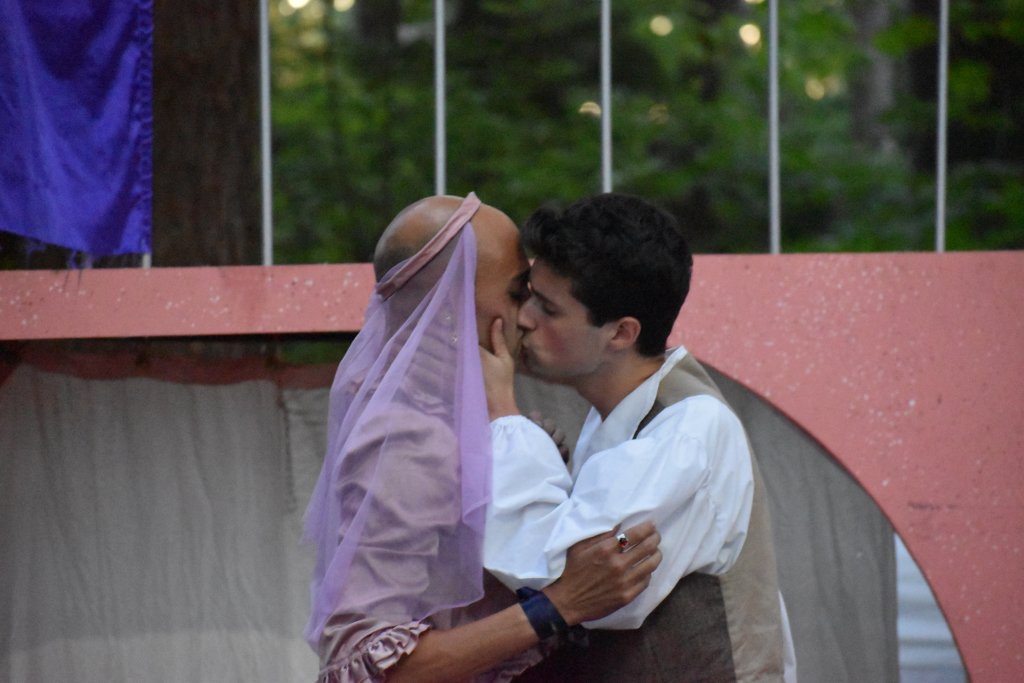 The production as a whole was hilarious, and the crowd was often roaring in laughter, particularly near the end of the play with the confusion of the siblings. Sir Toby Belch, played by Eric Ray Anderson, sang sea shanties with his crew and even taught the crowd a part of the call and response before the show so everyone could sing along.
In the end, director Mary Machala and her cast brought a lively and bombastic performance of Shakespeare's Twelfth Night to the public, and they drew an audience of about 200 people. Performances like these prove that, even over four centuries later, Shakespeare performances are still greatly enjoyed by the general public, as the Lynndale Park performance shows; just like they were in the 1590s and 1600s.
For more information, visit www.seattleshakespeare.org.