Larsen meets with Interface Technologies Northwest
By MARIO LOTMORE
On August 29, Congressman Rick Larsen (WA-02) visited four small businesses in Snohomish County that have experienced success using resources from the local Small Business Development Center (SBDC), including Lynnwood's very own Interface Technologies Northwest.
According to its website, SBDC is, "A network of business advisors, trainers, and support staff who operate from Washington State University… that provide in-depth, confidential, no cost customized one-on-one business advising, business training and advisor assisted market intelligence."
One of SBDC's success stories is Interface Technologies Northwest located in Lynnwood. Interface Technologies Northwest (ITN) is owned by husband and wife team Jeremy and Elizabeth Reed, who acquired the business one year ago. ITN's core business functions are installing data cables that allow devices to communicate, installing digital phone systems, and improving small cellular infrastructure.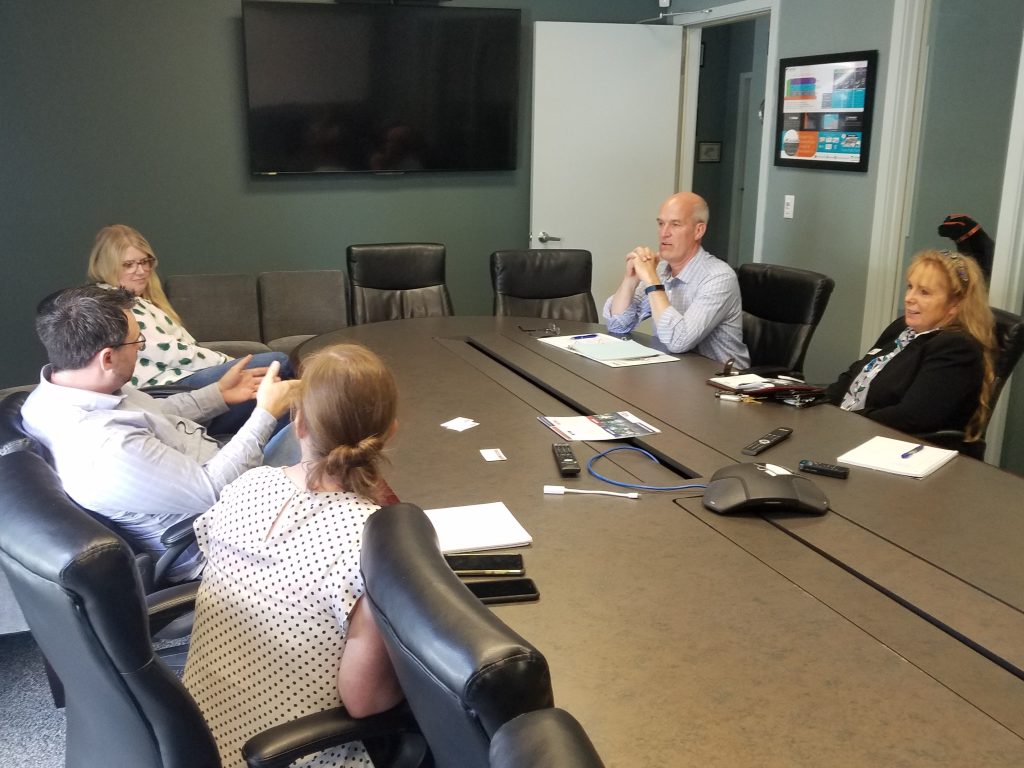 ITN currently employs 26 and has been in business for a total of 18 years. Jeremy Reed transitioned from a project manager with Zodiac Aerospace to President of ITN. His wife, Elizabeth, was a buyer at Nordstrom's and is now the ITN's Vice President. Jeremy manages the operations; whereas, Elizabeth manages sales and human resources.
The Reeds' answers to Larsen's questions about their business were both thorough and humorous. The topics of discussion ranged from financing options to healthcare to the threat of tariffs on Chinese hardware.
The Reeds conveyed to Larsen the impact of public perception by customers and the challenges to fiscal planning for small business if tariffs go into effect.
"Uncertainty erodes consumer confidence," said Jeremy Reed. Elizabeth Reed added, "Companies may not invest in their infrastructure needs fully, delaying the full scope of projects."
"Healthcare is the top priority for my employees," Jeremy told Larsen. Both Larsen and the Reeds shared a need for better healthcare options for employees.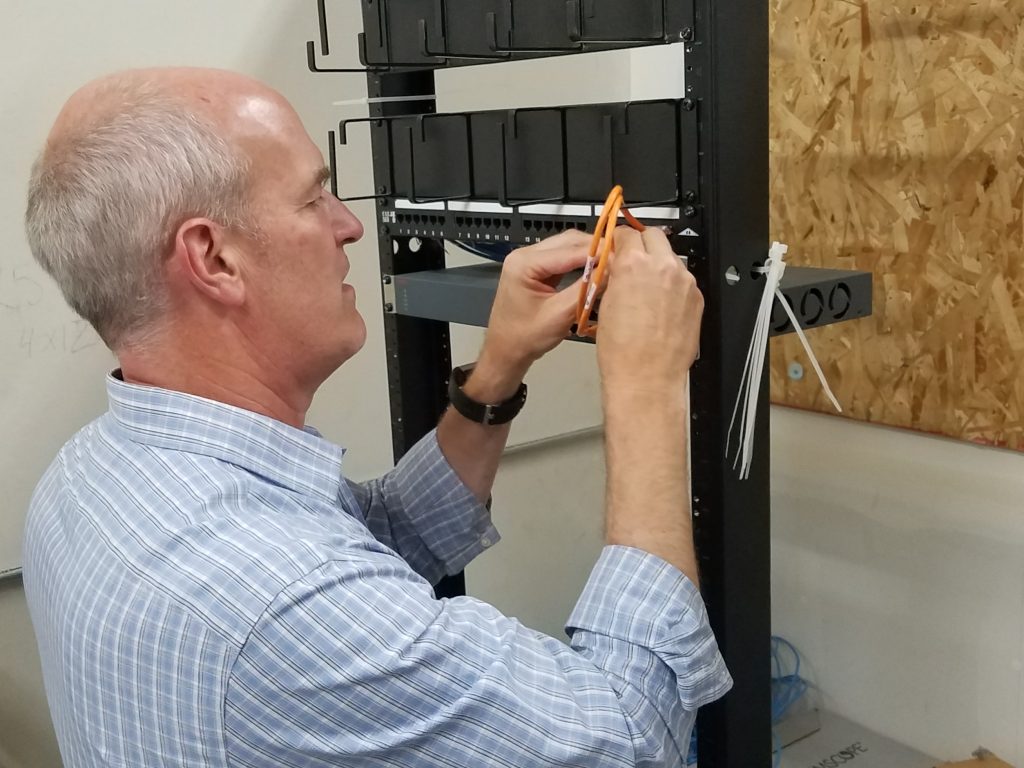 After a hands on exercise to connect routing switches, Larsen left to visit Berry Sign Systems, Cat Snapp Studio, and Amber Design, LLC at the Loft Coffee Bar all of which are in located in Everett.