By MARIO LOTMORE
On September 3, the Lynnwood Elementary Parent Teacher Organization and the administration hosted an ice cream social to welcome new and returning students for a new school year.
Principal Jacklyn Henly said this is a great opportunity for families to come together before the start of school to see the classrooms, meet teachers, and partnership groups such as the Girl Scouts and Right-at-School an after-school childcare program for families. This is Henly's first year at Lynnwood Elementary.
Sonja Hendrick's two children, Keegan and Ella, both attend Lynnwood Elementary. When asked of her thoughts of the school she said, "I love it here! I love how the school is close to parks." She felt this was a great event that provided an opportunity for her to gain more of an understanding of the student experience. Her son Keegan told us he was happy to see his friends after the long summer break.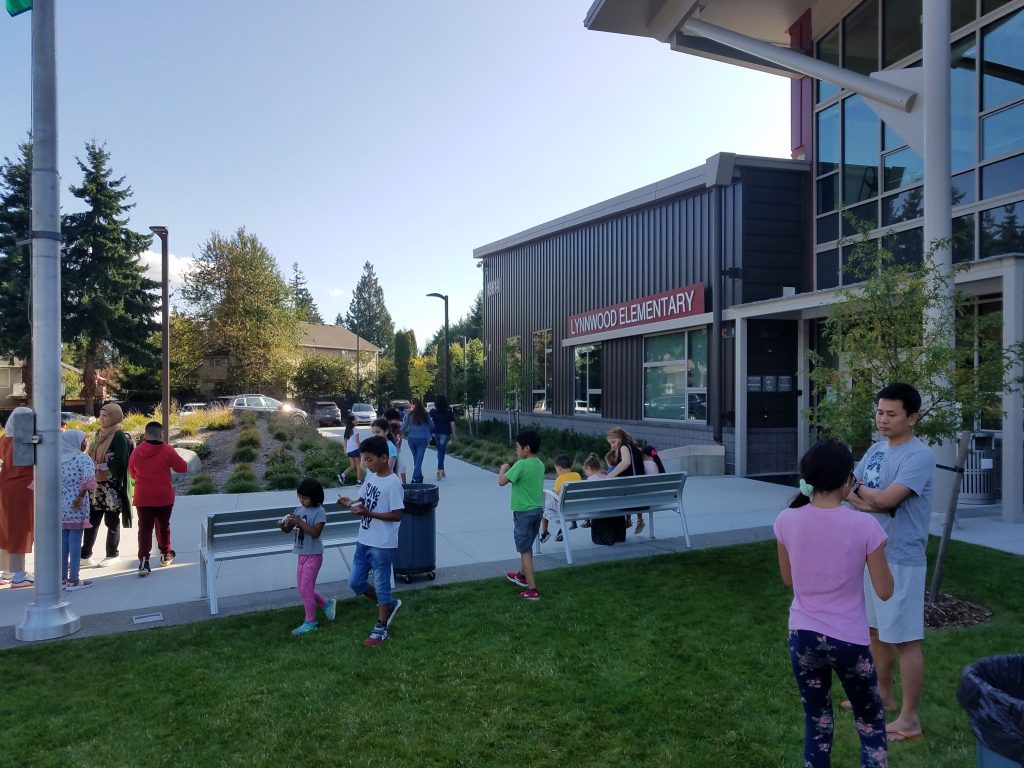 In the past, Lynnwood Elementary hosted a Back-to-School BBQ. However, organizers of the event were more than pleased with the turnout. "We may do this next year," said Alicia Hickman. "Having a later time for the event provided an opportunity for more parents to participate compared to the BBQ in the past."