WA Rep. Lillian Ortiz-Self gives message on National Hispanic Heritage month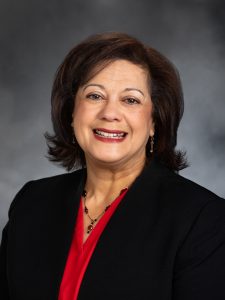 My mother left Puerto Rico when she was 18 and came to the United States by herself in search of a job. This was an option as Puerto Rico is a commonwealth of the U.S. and all Puerto Ricans are U.S. citizens. I still remember her stories of how hard it was to leave all she knew. I was in awe of her courage. She talked about her desire to be able to support herself and to help her family. My mom would downplay her story, reminding us of the many others who left everything behind seeking a better life and now make up this country, America.
As I got older, she shared the story of families she had met from other countries that she viewed as truly courageous because they left for survival, facing life and death situations. My mother could return to her island anytime she wanted to and did many times; she knew others never had that option.
The story of the Latino community and all immigrants is as varied and diverse as this country. However, the things that we have in common are far larger. Regardless of where you stand on the issue of immigration, may we all find commonality in our humanity. May we never stop looking into each other's eyes and see the pain, love and hope that we all share.
I am the first (and only) Puerto Rican Legislator in the State House.  My district saw my differences as an asset and saw the desires we share for our families and communities, as the common ground.  It is such an honor and privilege to serve such a wonderful district.  May we all celebrate Hispanic Heritage Month by staring into each other's eyes. When we see each other's humanity, fairness and justice will abound.