Affordable Housing Breakfast, Candidate Forum
By LUKE PUTVIN
On September 5, the Housing Consortium of Everett and Snohomish County hosted its Affordable Housing Breakfast Candidate Forum. The candidates present were Megan Dunn and Anna Rohrbough running for Snohomish County Council Position 2, Ty Trenary and Adam Fortney running for Snohomish County Sheriff, Marian LaFountaine and Liz Vogeli running for Everett City Council Position 4 and Scott Bader and Joseph Erikson running for Everett City Council Position 5.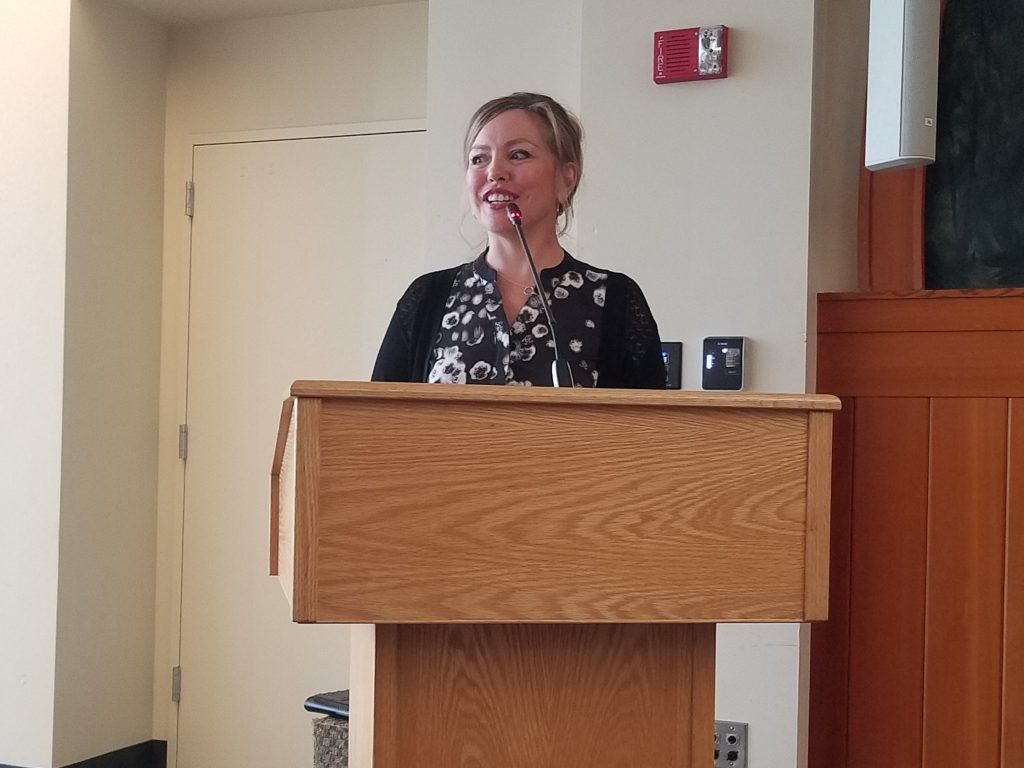 The moderator for the forum was by Mary Anne Dillon, Executive Director, Snohomish YWCA, Board President, Housing Consortium of Everett and Snohomish County. Lynnwood City Councilmember Christine Frizzell also attended the event.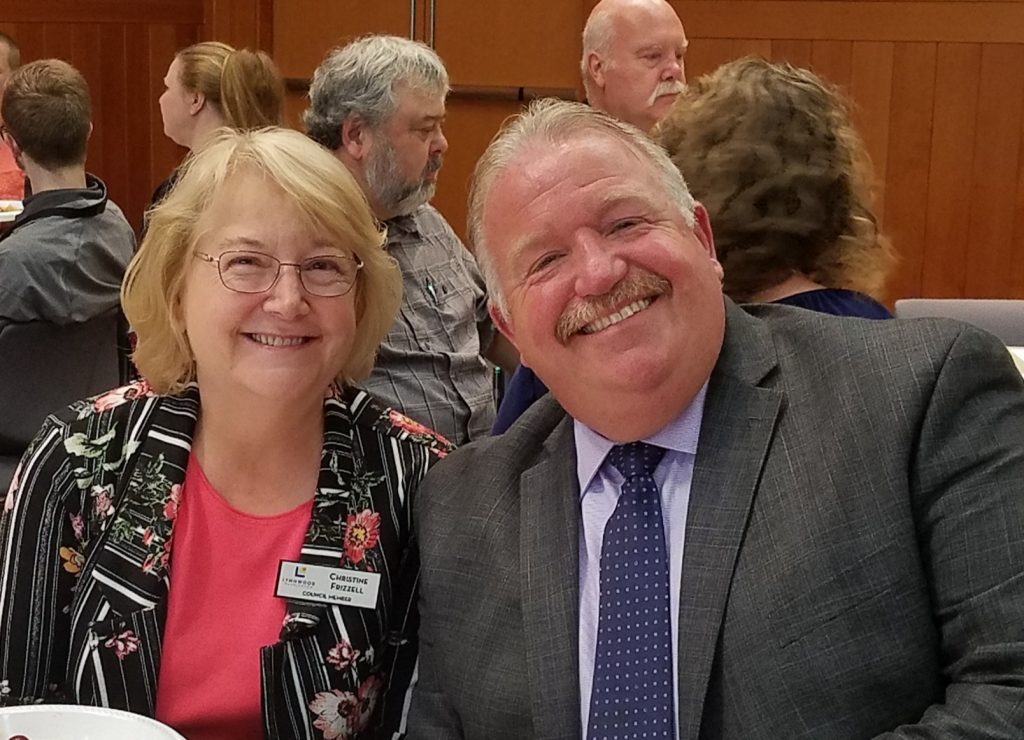 "I think a forum is great, but it doesn't go far enough; a forum is one-way communication. We need a conversation," Frizzell said. "The City of Lynnwood is going to be doing another Housing Round Table with a slightly different emphasis, and we're working on what that is going to look like."
Frizzell went on to give some details about current conversations her and other councilmembers are having with the city.
"Housing affordability is huge; let's have different strategies based upon different Average Median Income categories; one category doesn't fit all."
She also spoke of the importance of talking about the stigma of those with mental health and substance abuse issues.
"We have to get it out of the closet; we need to talk about it in responsible and respectful ways. We need to include people in the conversation, and that's uncomfortable sometimes but we need to do it."
Because County Council Position 2 covers Everett and Mukilteo, not Lynnwood, this article focused on the candidates for Sheriff.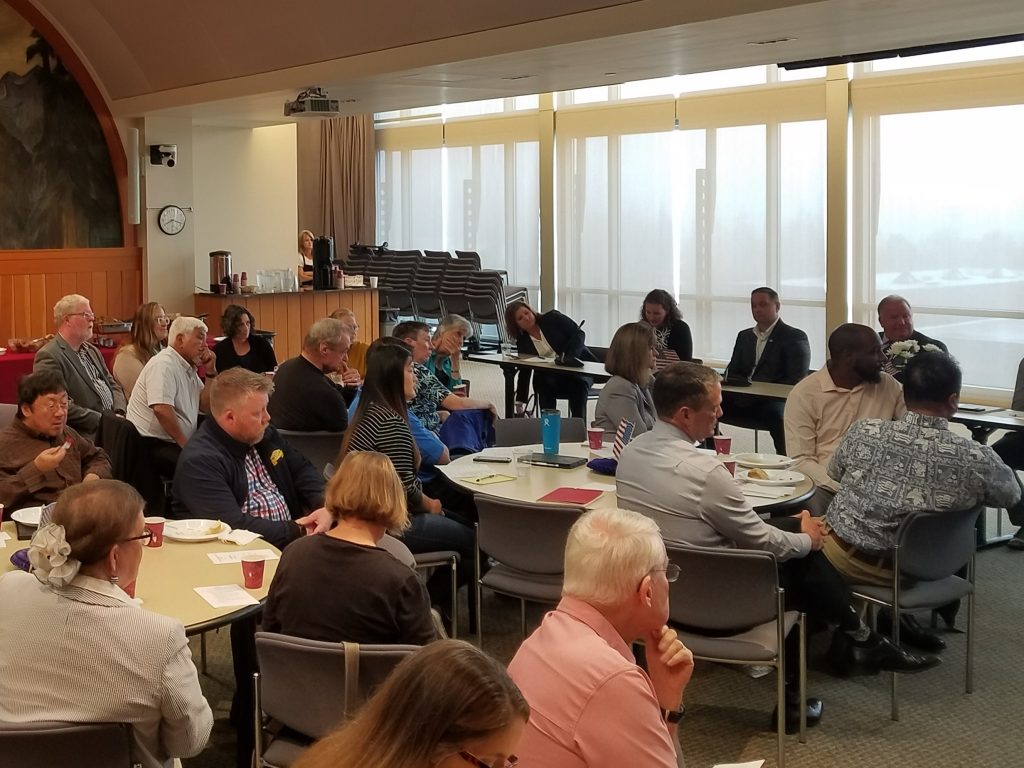 Trenary, who is running to retain his position as Snohomish County Sheriff, opened by stressing the severity of the current state of the community regarding homelessness, the opioid epidemic and mental health issues.
"In 30 plus years of policing, I've never seen the type of epidemic our towns are facing… I think it requires a complete overhaul in the way we do business," Trenary said. "I think the old days of a pair of handcuffs and a trip to jail, which is something I used, quite frankly, all the time, have proved not to work; we see recidivism rates at an all-time high."
Fortney, who is challenging Trenary for the Sheriff's Office, has been the Union President for deputies and sergeants for 12 years as well as a worker at the Snohomish County Sheriff's Office for 23 years.
"I have never been a quiet guy in the background, especially as union president," Fortney began. "I have the unique opportunity to be up in my boss's office all the time making suggestions. After several years of having that door slammed in our face, I decided this was the year that I was going to take a stab at this. I think there is a different approach to safety in Snohomish County."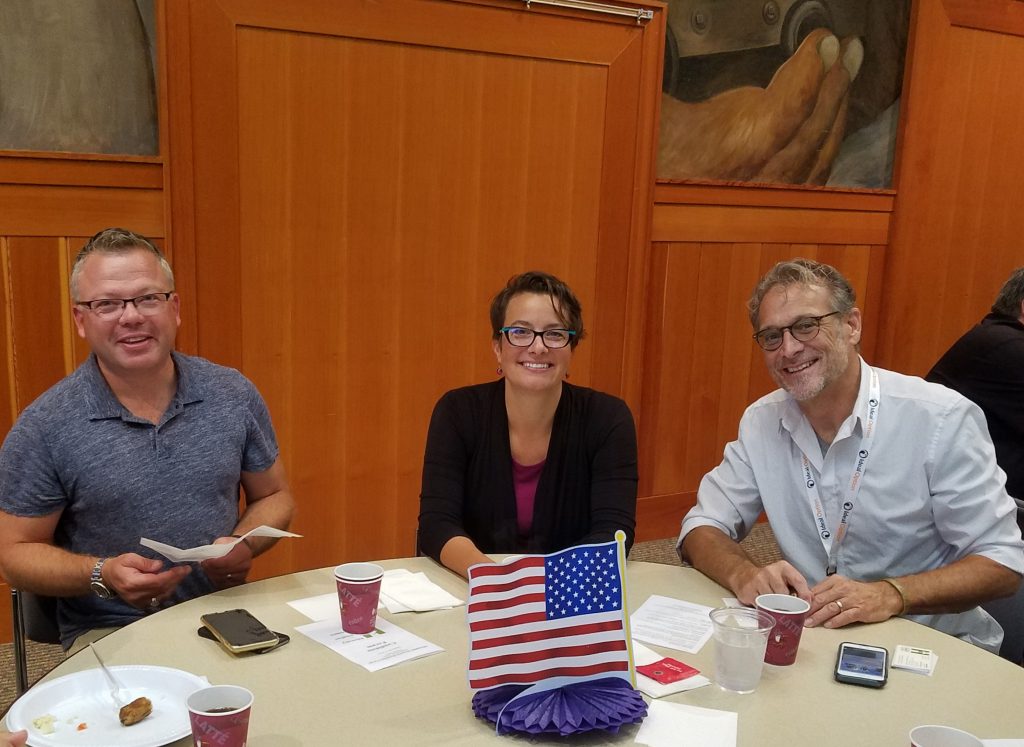 One question asked to candidates was, "What is your stance regarding the stigma of social ills, specifically substance use disorder and mental health?"
Trenary said that the stigma is huge and that there are the "haves" and "have-nots."
"If you have a family member, or someone you care about, that has been affected by the addiction, you see the addiction totally different… we see it as a choice or a social crisis," Trenary said. "Frankly, I think the social crisis is the piece we need to focus more on… We need to roll up our sleeves and work together to help people."
Fortney began by saying that he believes no one person can change the stigma, but he had one clear message he repeated.
"Treat others like you would want to be treated," Fortney said. "It could be a 30-year Boeing employee or a convicted felon; you treat them with respect." He went on to stress an overall balance between compassion and enforcing the law.
After the forum, both Trenary and Fortney offered follow-ups to their answers to this question.
"We don't really have anywhere to take someone that's mentally ill other than the jail," Trenary said. "Instead of a hospital or a place designed for people in crisis, we put them in an isolated cell where they get two hours out every day… I understand where we are, but frankly, we're spending millions of dollars doing something that doesn't work."
Trenary further stated that the county needs a voluntary/involuntary facility that is built and designed for people in crisis.
"I'm a results guy," Fortney said in his follow-up. "You have to treat people with respect… All the folks we that we deal with every night have been offered services by deputy sheriffs more than one time, and they've turned it down." Fortney shared an anecdote of a woman's son who struggled with addiction, and it was him getting caught and going to jail that helped him. "Now I'm not saying that works every time, but I am saying if we can disrupt the cycle, if we're going out there in our community, and we're able to arrest people again, I think that's more compassionate… I'm taking a hard line on crime, but that doesn't mean I can't be a compassionate guy."