Lynnwood teen saves friend from drowning
By Erin Freeman | Lynnwood Times Staff
A former Lynnwood lifeguard's training proved to be instinctive this summer, saving his best friend's life when he struggled to keep his head above the water.
On July 29, Tristian Kossack, 18, and his friend, wishing to remain anonymous, were swimming in the city of Everett's Silver Lake, when his friend began to struggle to catch his breath.
"I wanted to swim to the other side of the lake and I was very confident in myself but he didn't look too sure of it," said Kossack. "We were about halfway out when he started to swim to shore because he was running out of breath."
The Mountlake Terrace High School class of 2020 graduate says that he continued to swim to the other side of the lake once his friend had reached land. However, moments later, he heard him get back in the water.
"I hear him come back in the lake and then five minutes later I see his head barely above the water, he's really struggling," explained Kossack. "He starts screaming out my name and screaming for help."
Hastily swimming to him, Kossack grabbed his friend, who was barely staying afloat and stabilized his head above the water. He then walked his friend through the steps he was going to take to support getting him to shore.
"I came up behind him, put my arm under his arm and grabbed around his chest," explained Kossack. "Then I swam backward with him."
On the way back to land, Kossack's friend's head continued to dip periodically underwater until they reached a shallow area where he was able to stand.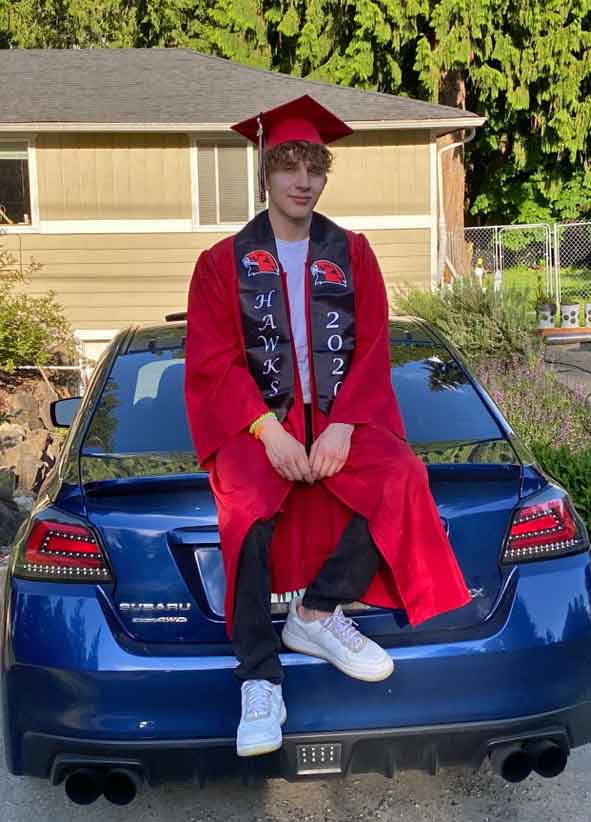 In 2019, Kossack worked as a lifeguard at the Lynnwood Recreation Center for six months. He never made any rescues in the pool but says he's glad he was taught water safety, as it was beneficial to the rescue of his friend.
"I don't think I could have done it without the amazing staff from the Lynnwood Rec Center," said Kossack.
Bill Haugen, Recreation Manager of Aquatics, says that the aquatics team invests a great deal of time training and educating their young staff in water safety. Continuing, he says that it's rewarding when the team's hard work makes a considerable impact.
"You never know if your efforts will take or make a difference, I can tell you if your intentions are good and your efforts are great it will," Haugen explained. "You may or may not get to see your efforts pay off but they do, somehow in some way….. It is always rewarding when you get to see the impact your team has made."