One Day: A local Lynnwood author shares the importance of self-care
By Bo John Brusco | Lynnwood Times Reporter
Wendy Hairfield, a local Lynnwood author, shares a short story about finding time for oneself in the 2021 edition of Chicken Soup For the Soul, titled Making "Me Time": 101 Stories about Self-Care and Balance.
Chicken Soup For The Soul is a book series containing over 250 titles. Each book is a compilation of short stories about an individual's experience. This year, the Making "Me Time" edition includes a personal anecdote from a Lynnwood local, Wendy Hairfield.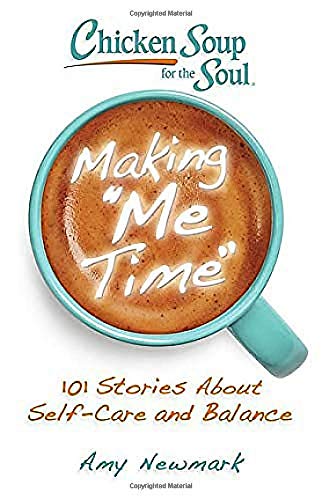 Having earned a B.A. in Journalism from Temple University, Hairfield is a skilled storyteller. She currently lives in the Seattle area, working as a freelance writer. Her short story "One Day," the featured title in this year's edition of the series, is a meaningful memory of Hairfield's that she is now sharing with the world.
The story opens with Hairfield's husband asking what she would like for Mother's day. Her response was unexpected: A night away by herself.
As she pulls away from her home and heads into the woods to stay the night at a friend's cabin, Hairfield recounts her inner dialogue. She felt conflicted. She wanted a day to herself, but she also felt guilty. At the time, Hairfield was a new mom and would be leaving her five-month-young daughter behind. Thinking to herself, she finally decided, "She'll be fine for one night."
As the rest of her story unfolds, Hairfield's original plan doesn't go the way she had imagined, but she remained determined to give herself the time she felt she needed.
When Hairfield eventually was able to rest alone, she recounts what that felt like for her. She writes, "I deserved this one night. For sure. I turned off the light, and the guilt."
Stories like Hairfield's are a reminder of the importance of self-care and addressing personal needs.
According to the U.S. Census Bureau, Household Pulse Survey, 2020, by the end of 2020, 42.4% of adults in Washington state reported symptoms of anxiety or depressive disorder. A seven point increase from April of 2020.
The "About" portion for this year's edition of Soup for the Soul echoes the same message: "Self-care and life balance are what we all neglect most. These 101 true stories will show you how to take care of your physical and mental health," Hairfield's story being one of those 101.
With the cacophony of historical events that have unfolded over the last year, most Americans are likely in need of some form of self-care. While everyone's approach may vary, for Hairfield, this meant taking "One Day" for herself.
Book Details
Publisher : Chicken Soup for the Soul (February 16, 2021)
Language : English
Paperback : 368 pages
ISBN-10 : 1611590744
Order Information
Amazon: Chicken Soup for the Soul: Making Me Time: 101 Stories About Self-Care and Balance: Newmark, Amy: 9781611590746: Amazon.com: Books