The Lynnwood Times will be conducting in-person video interviews for the following upcoming General Election races and seeking questions from the general public:
Lynnwood Mayor: Christine Frizzell and Jim Smith
Lynnwood City Council Position 1: Shirley Sutton and Nick Coelho
Lynnwood City Council Position 2: Naz Lashgari and Patrick Decker
Lynnwood City Council Position 3: Joshua Binda and Lisa Utter
Edmonds School District No. 15, District Director 2: Melissa Stepp and Keith Smith
Mukilteo Mayor: Jennifer Gregerson and Joe Marine
Mukilteo City Council Position 1: Louis Harris and Peter Zieve
Mukilteo City Council Position 2: Kevin Stoltz and Tom Jordal
Mukilteo City Council Position 3: Alex Crocco and Steve Schmalz
Mukilteo School District No. 6, Director District 2: Judy Schwab and Peter Swardstrom
Mukilteo School District No. 6, Director District 4: Charles Hauck and Jayme Lee Vail
COVID protocols will be followed in accordance with the Snohomish Health Department guidelines. General election ballots are due Tuesday, Nov. 2.
Who develops the General Election questions?
Debate questions will be developed from questions by our readers; Lynnwood Times Reporters Bo John Brusco, Kienan Briscoe, and Olivia Thiessen; Lynnwood Times Publisher Mario Lotmore; and General Election candidates.
Send your questions to editorial@lynnwoodtimes.com no later than 12:01 a.m. Monday, October 4, 2021.
The Lynnwood Times Editorial Staff will compile the questions into General Election categories/topics for discussion. Candidates will be given the topics of discussion at least 24 hours ahead of their October 6 interview. The topics of discussion for the mayoral, city council, and school district races will be descriptive and accurately reflect the specific question to be asked.
How will the General Election interview be conducted?
For each interview segment, candidates will be asked four to five questions, with possible follow up questions by the moderators, Lynnwood Times Reporter Bo John Brusco (primary) and Lynnwood Times Publisher Mario Lotmore. The moderator will read a one-minute biography of each candidate. Candidates will be allowed to rebut each other during the discussion; however, comments must be respectful, professional, and relevant to the topic of discussion. Each candidate will be allowed a one-minute closing statement.
Each candidate may bring a guest to the undisclosed interview location. This event is not open to the public.
Each interview segment will be posted on all of Lynnwood Times' social media platforms and on the Lynnwood Times website starting October 11, with the last group of videos posted no later than October 15.
If you would like to help sponsor this event, contact Michele Mitsuuchi-Stork at sales@lynnwoodtimes.com or call 425-308-8371.
Meet Your Lynnwood Times Editorial Staff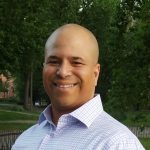 Mario Lotmore is originally from The Bahamas and for the last eight years has called Mukilteo, Washington his home. Having lived in every region of the United States has exposed him to various cultures, people, and approaches to life. Lotmore created the Lynnwood Times to represent the character of a diverse and growing Lynnwood.  Mario's talent is finding "that recipe" of shared destiny to effectively improve the quality of life for others.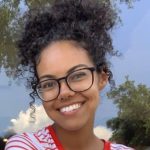 Olivia Thiessen graduated with her master's in Curriculum and Instruction in English in 2020. While completing her degree, Olivia worked as a college grammar and composition teacher and wrote for various magazines and websites. She spent the last year writing secondary English and history textbooks but has recently shifted gears to focus on writing for the media. She believes journalism is the greatest tool within a free society and is passionate about bringing truth to local citizens.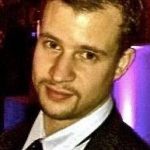 Michael Kienan Briscoe (referred to by his middle name 'Kienan') has a BA in Journalism from Arizona State University and has worked as a freelancer for a variety of publications and organizations throughout New York City and Seattle. Journalism, to him, is one of the most important public tools to ensure an educated and aware society of events surrounding them. When he is not reporting he enjoys writing fiction and poetry, playing guitar, reading classic literature, and getting outdoors. He lives in Seattle with his two dogs.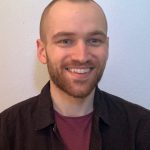 Bo John Brusco earned a BA degree in English Education and is a former public school teacher. Currently enrolled in a Master's program for New Media Journalism, he is expected to graduate in October 2021. Brusco values local news stories and believes they play an integral role in maintaining a healthy community.