Facebook nationwide outage
UPDATES
3:32 p.m. October 4, 2021: Facebook platform is back up and running
3:22 p.m. October 4, 2021: Today Facebook loses $47 billion in market capitalization
1:14 p.m. October 4, 2021: Added possible cause of outage
9:43 a.m. October 4, 2021: Added official statement by Facebook
LYNNWOOD, Wash., October 4, 2021 – If you woke up this morning to an error message on your Facebook or Instagram and had to double-check your Wi-Fi connection, you're not alone. The platforms are currently down across the globe.
You may get an error message that reads, "Sorry, something went wrong." The outage is impacting users on both desktop and mobile devices.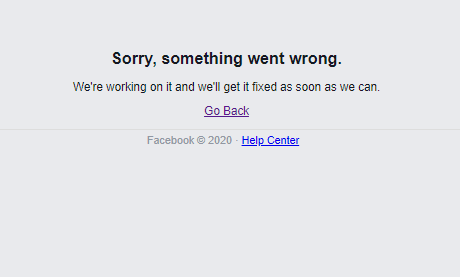 Facebook is currently experiencing an outage that includes its family apps: WhatsApp and Instagram. Facebook Messenger and Oculus are also experiencing outages.
The first reports on DownDetector.com started around 8:44 a.m. PST.
The outage comes less than 24 hours after a 60 Minutes exclusive interviewing former Facebook employee and now federal whistleblower, Frances Haugen. She alleged that the company amplifies hate, misinformation and political unrest; and that Facebook's Instagram harms teenage girls.
At 9:23 a.m. PST, Facebook released the following statement:
"We're aware that some people are having trouble accessing our apps and products. We're working to get things back to normal as quickly as possible, and we apologize for any inconvenience."

Possible Clue to Facebook Outage
According to a Twitter post by Cloudflare senior vice president Dane Knecht, Facebook's border gateway protocol routes have been "withdrawn from the internet."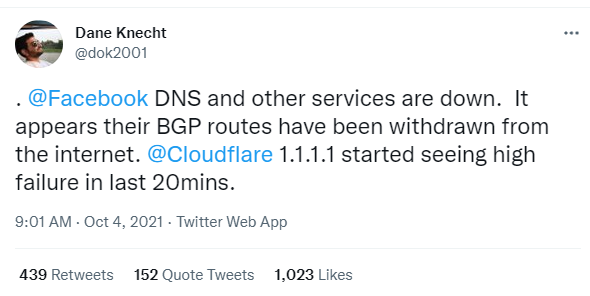 Cloudfare defines Border Gateway Protocol (BGP) as "the routing protocol for the Internet. Much like the post office processing mail, BGP picks the most efficient routes for delivering Internet traffic."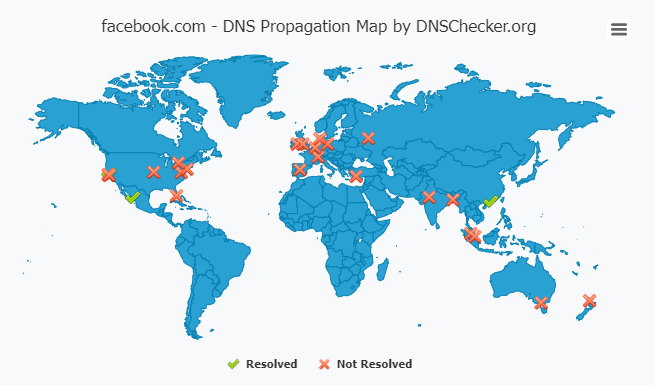 Follow us on Twitter at: Lynnwood Times (@LynnwoodTimes) / Twitter
Facebook Stock Market Performance
Facebook, Inc. loses $47.31 billion of market capitalization in today's trading following a global shutdown and whistleblower reports.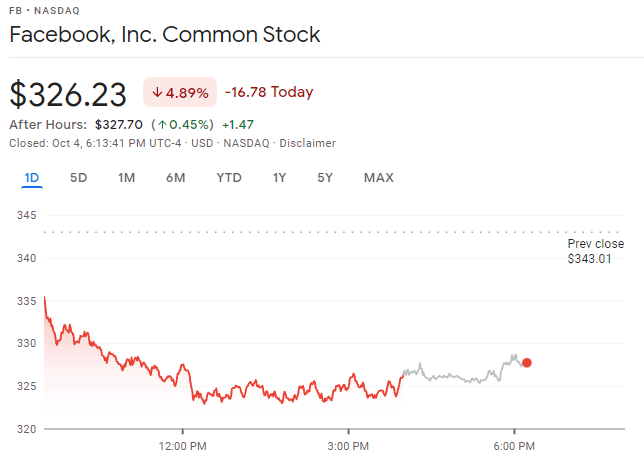 Developing…