Earlier this year, Forbes wrote that Americans spent an average of 1,300 hours on social media last year. While COVID-19 certainly impacted this figure, that is still over 54 days worth of time. Regardless of the pandemic, it is undeniable that people are spending more time online. With the recent Facebook whistleblower on 60 Minutes, Time Magazine's latest cover and Instagram's pause on Instagram Kids, it seems prudent to ask — is social media toxic?
The whistleblower leaks certainly don't paint the social media giant in a good light. According to the Wall Street Journal, Facebook and Instagram — which is owned by Facebook — have conducted internal studies and have allegedly known for years that the platforms are harmful for mental health, particularly for teenagers. One internal Instagram study showed that 32% of teen girls felt worse about their bodies on the app.
Publicly, however, Instagram seems to disagree, stating in a blog post that "we believe building "Instagram Kids" is the right thing to do" because YouTube and TikTok already "have versions of their app for those under 13."
"Critics of "Instagram Kids" will see this as an acknowledgement that the project is a bad idea. That's not the case," Adam Mosseri, head of Instagram, wrote. "The reality is that kids are already online, and we believe that developing age-appropriate experiences designed specifically for them is far better for parents than where we are today."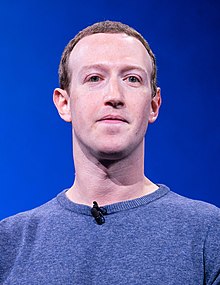 Some countries have started to address the issue of body image, at least with altered images. This summer, Norway passed a law — in a 72-15 vote — requiring advertisers and social media influencers to label altered images online. Israel was the first to pass legislation on altered images in 2012, with France passing a similar law in 2015, which went into effect in 2017. So while not widespread, this particular part of a dilemma exacerbated by social media has been acted upon by lawmakers.
Disinformation has also been in view of those outside of the tech industry, as Facebook Founder Mark Zuckerberg and other social media and tech CEOs have appeared before Congress on a few occasions to discuss the issue. There have been criticisms of Facebook's algorithm for years stating it consistently leaned toward divisive content for increased engagement.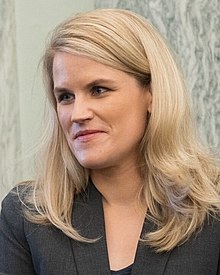 "When we live in an information environment that is full of angry, hateful, polarizing content it erodes our civic trust, it erodes our faith in each other, it erodes our ability to want to care for each other," Facebook Whistleblower Frances Haugen said on 60 Minutes. "The version of Facebook that exists today is tearing our societies apart and causing ethnic violence around the world."
60 Minutes correspondent and former CBS Evening News anchor Scott Pelley was in agreement during the interview.
"Facebook essentially amplifies the worst of human nature," Pelley said.
Lena Peitch, director of policy communication at Facebook, did reply to CBS after the 60 Minutes piece, saying in part: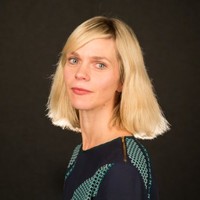 "Every day our teams have to balance protecting the right of billions of people to express themselves openly with the need to keep our platform a safe and positive place. We continue to make significant improvements to tackle the spread of misinformation and harmful content. To suggest we encourage bad content and do nothing is just not true."
In terms of numbers, Facebook still remains king of the social media sphere overall, so it is no surprise they are often at the center of the issue. 
The study Forbes referenced estimated the 1,300 hour average totaled to 58 minutes a day on Facebook. Instagram was the most popular with Gen-Z users and was the second-most popular overall. So the top two social media networks are owned by Facebook. The sheer number of users and increased time on the platform coupled with misinformation is worrying, to say the least.
Does this truly mean social media is toxic? It seems to be harder to find those not currently working for a social media company to say it isn't toxic. Society-changing inventions are rarely free of major downsides, but that doesn't mean they should be left as-is. These companies have become some of the largest and most profitable in the world, but with increasingly damning evidence against them, the wild west era of social media may be coming to a close.