Larsen, Fitzpatrick introduce bipartisan legislation to protect endangered marine mammals
WASHINGTON, D.C. – Reps. Rick Larsen (WA-02), Brian Fitzpatrick (PA-01), Raúl Grijalva (AZ-03), Derek Kilmer (WA-06), Suzan DelBene (WA-01), Kim Schrier, M.D. (WA-08) and Marilyn Strickland (WA-10) introduced bipartisan legislation to protect marine mammals nationwide, including Southern Resident Killer Whales (orcas).
The Protecting Our Marine Mammals (POMM) Act expands federal protections for marine mammals to include vessel speed mitigation measures, monitoring of underwater soundscapes and grants to support research and development into marine mammal monitoring technologies.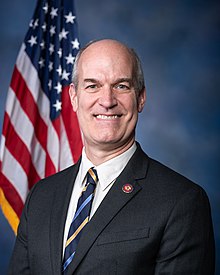 "In the Pacific Northwest, Southern Resident Killer Whales are an important cultural symbol and environmental linchpin," said Rep. Larsen. "I am encouraged by the Navy and Coast Guard's recent efforts to work together to enhance protection of Southern Resident Killer Whales in Puget Sound. My bipartisan POMM Act builds on this critical work by enhancing ongoing conservation, science and technology measures to protect and conserve marine mammals."
"Declining marine biodiversity and habitat loss remain the most significant threats to marine mammal species," said Rep. Fitzpatrick. "Our bipartisan legislation will expand conservation efforts and underwater monitoring technologies to ensure our at-risk marine mammals are protected from further harm."
"Marine mammals like Southern Resident Killer Whales are cherished by communities throughout the Pacific Northwest. We must do more to ensure their wellbeing and one proven way to protect these creatures is to limit the impacts of vessel traffic in their habitats," said Rep. DelBene. "I'm supporting this bill so that marine mammals throughout the country can thrive and future generations can continue to appreciate them."
"Our oceans are diverse, incredible ecosystems with some of the most important creatures and organisms on the planet – including the orca, our state marine mammal. Orcas are not only valuable to the Pacific Northwest ecosystem, but they also have profound cultural value, as well," said Rep. Kilmer. "That's why I'm proud to support Rep. Larsen's bipartisan legislation to take steps to further protect orcas and other marine mammals in our region and ensure we do all we can to recover the Southern Resident orca population."
"I'm glad to support Rep. Larsen's POMM Act that takes a science and evidence-based approach to protecting whales from collisions with and noise from ships. Our beloved and endangered native orca populations and other marine mammals are critical to the Pacific Northwest ecosystems. We must continue to do all that we can to protect them," said Rep. Schrier.
"I'm glad to join Representative Larsen in introducing this bipartisan bill full of commonsense steps to protect whales and other marine life," said Rep. Grijalva, Chair of the House Natural Resources Committee. "Whales face a number of threats from our busy oceans, but technology and innovative strategies like the ones in this bill can help protect these sensitive populations."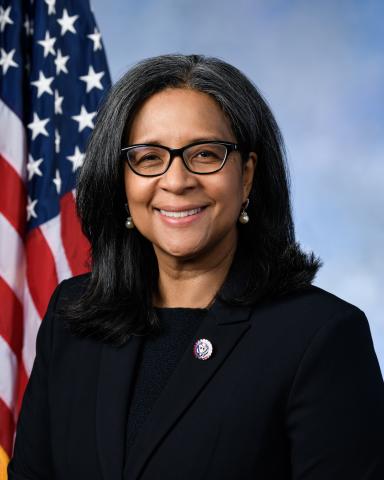 "Without protection, endangered mammals like the iconic Puget Sound orca pods will continue to be in harm's way. With only 73 southern resident orcas left in the wild, protecting these animals and other species from threats including fast-moving vessels is vital. I'm proud to join Representative Larsen in introducing legislation to expand federal protections and support for marine mammals nationwide before it's too late," said Rep. Strickland.
The bipartisan POMM Act received endorsements from several key stakeholders and organizations, including the Natural Resources Defense Council (NRDC), the Seattle Aquarium, Friends of the San Juans, Defenders of Wildlife, the Oceanic Preservation Society, Ocean Conservation Research, the Environmental Investigation Agency, Gotham Whale, the Center for Biological Diversity and Cetacean Society International.
"Collisions with ships and underwater noise pollution are threatening the recovery of critically endangered marine mammals, such as Southern Resident orcas and North Atlantic right whales," said Regan Nelson, Senior Oceans Advocate, NRDC. "This bipartisan legislation will jumpstart innovative solutions that address these threats, such as technologies that quiet ships and real-time alert systems that help mariners avoid whales."
"Friends of the San Juans is grateful for Rep. Larsen's leadership on this bipartisan bill. The POMM Act will mitigate vessel traffic impacts and will provide funding for further research and protection measures for Southern Residents and other whales," said R. Brent Lyles, Executive Director, Friends of the San Juans.
"Vulnerable marine mammals like the endangered Southern Resident orcas urgently need additional protections to reduce the risk of harm from vessel impacts," said Robert W. Davidson, President and CEO, Seattle Aquarium. "We are grateful for Representative Larsen's leadership in championing this bill to directly address that need as well as increase monitoring of underwater noise."
Larsen, a founder and co-chair of the Congressional Estuary Caucus, has been a leading voice in Congress to protect marine mammals and ecosystems in Puget Sound and across the country. Earlier this year, Larsen successfully included his amendment in the House-passed National Defense Authorization Act to expand federal protections for marine mammals.
For a fact sheet of Larsen's actions to protect Southern Resident Killer Whales, click here.