History in the making, 44 LD Democrats nominate three to fill Hobbs' senate seat
MILL CREEK, Wash., December 5, 2021 – This afternoon the 44th Legislative District Democrats selected the three candidates to be presented to the Snohomish County Council to fill the Washington state Senate seat vacancy left by former Senator Steve Hobbs.
The candidates are Representative John Lovick (LD-44), and Democratic Precinct Committee Officers Laura Hathaway and Greg Pratt. Sources told the Lynnwood Times that John Lovick is the frontrunner for the senate seat.
On November 10, Governor Jay Inslee announced that local Snohomish County resident and State Senator Steve Hobbs (LD-44) will replace Kim Wyman for Secretary of State who accepted a job with the Biden administration. On November 22, Hobbs was officially Sworn in.
Now that candidates for Hobbs' vacant senate seat have been officially chosen, the three names will be presented to the five elected Snohomish County Councilmembers at its December 15 meeting to vote on which one to fill the seat.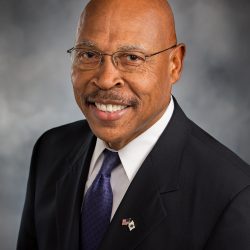 Rep. Lovick, a longtime resident of Mill Creek, served as a State Trooper for 31 years and was named Trooper of the Year in 1992. He was elected Sheriff of Snohomish County in 2007 and served as Snohomish County Executive from 2013 – 2015. Lovick has been serving the Washington state House since 2016.
If Rep. Lovick were selected, it would result in a vacancy for his 44th LD Washington state House seat. Because of this, the 44th Legislative District Democrats also will present three candidates to fill the House vacancy at the December 15 county council meeting. The candidates will be: Mill Creek Planning Commissioner Sean Paddock, former Snohomish County Council candidate Brandy Donaghy, and former Lake Stevens City Council candidate Joyce Copley.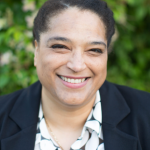 Donaghy moved to Snohomish County in 2011 with her family. Besides being an active church volunteer, she is a community educator, organizer, and has served on several boards and committees. She has a Bachelor of Arts in Business with a concentration in Management Information Systems from the University of Washington – Bothell. Donaghy is a U.S. Navy veteran with an appreciation for the arts, enjoys cooking, and an avid reader.
"I am really thankful for the support of the LD 44 PCOs. I am looking forward to continue supporting my community in every way I can," Donaghy told the Lynnwood Times.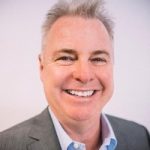 Paddock currently serves on the planning commission for the city of Mill Creek. He is a Global Business Director for Enterprise Applications and Cloud Enablement at Dell Technologies. According to his LinkedIn profile, Paddock advises "business and IT leaders of large enterprises transform their businesses – becoming software companies and leading industry disruption."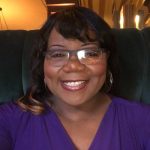 Copley retired from Boeing and is a former employee with the Planning and Community Development Department for the city of Shoreline. She holds a liberal arts degree from Butler Community College and serves on board of various social causes organizations.
The 44th LD is served in the state legislature by one Senator and two House Representatives. Currently, Rep. April Berg joins Rep. Lovick representing the 44th LD.