Omicron variant now in Snohomish County
SNOHOMISH COUNTY, Wash., December 17, 2021 – The Omicron variant of the virus that causes COVID-19 has now been detected in Snohomish County. 
The Washington State Department of Health this week reported at least one such case of the Omicron variant in Snohomish County detected by sequencing of lab results. Additional details about the case are not available. 
The presence of Omicron in Snohomish County does not change the prevention measures in place but is a cue that people should maintain precautions to reduce the spread of COVID and the likelihood of severe illness.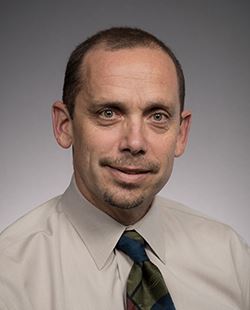 "This shouldn't come as a surprise given recent detection throughout the Puget Sound region," said Snohomish Health District Health Officer Dr. Chris Spitters. "It serves as a reminder to complete vaccination, get a booster as soon as possible once eligible, continue masking in public, maximize ventilation of indoor spaces, and keep up with all other public health measures. Based upon observations elsewhere, Omicron seems likely to displace Delta over the coming month or two as the dominant strain."
COVID is not the only illness that can spread easily this time of year. Influenza, or flu, tends to circulate more often in winter. Both state and national surveillance systems for influenza have detected increased influenza cases over the past several weeks. So, along with COVID vaccines and boosters, it is important to get your annual flu shot as soon as possible if you have not done so already. As with COVID, stay home if you feel ill with any flu-like symptoms, pursue testing, and avoid close contact with others to reduce the spread.
Changes in monthly reports
The Snohomish Health District is consolidating existing monthly COVID reporting into a single report containing the high points and key data. Rather than separate reports for race/ethnicity data, hospitalizations and outbreaks, and vaccination rates, these are now rolled into one detailed monthly document.
Reports can be found at www.snohd.org/casecounts under the "Snapshots and Reports" button. Case counts and case rate information will continue to be updated weekly under the "Local Case Counts" button. Monthly heat maps of case rates and vaccine coverage still will be produced, but cumulative heat maps will no longer be updated.
Additional data can be found and broken out at the county level using the Washington State Department of Health data dashboard.
Holiday travel and gathering reminders
If you are planning to travel or gather with others from outside of your household, plan ahead for needs such as testing or proof of vaccination. Many destinations or activities may require you to provide a negative COVID test and/or your COVID vaccination record. For those who have misplaced their COVID vaccination card, proof of vaccination can be downloaded from https://myirmobile.com/washington-sign-in.
For testing, please be aware that there may be high volumes and some testing providers have closures during the holidays, so it is helpful to book an appointment in advance and consider the timeline for your trip or activity. A quick turnaround cannot be guaranteed, and lab results may take 1-3 days. After you get tested, wait to travel until you receive a negative result, and do not travel if you test positive or have any symptoms. More information is available at www.snohd.org/testing.
Other traveling and gathering reminders:
Stay home and do not have people over if you have any symptoms of illness
Follow all travel guidelines, including masking, frequent handwashing, and distancing as much as possible
Keep gatherings small and hold them in well-ventilated areas
District vaccine and testing clinic schedule
Vaccination appointments are available for those 12+ at the Ash Way Park & Ride site. It is typically open Wednesdays through Fridays from 9 a.m. to 4 p.m., but will be closed December 23-26.
The testing schedule for next week is as follows:
Testing at the Everett site located at 3715 Oakes Avenue is open Monday through Thursday from 9 a.m. to 4 p.m.
The Ash Way Park & Ride location at 16327 Ash Way in Lynnwood is typically open for testing Saturdays and Sundays from 9 a.m. to 4 p.m., but will be closed December 23-26.
Appointments for testing are available at www.snohd.org/testing and vaccine appointments at www.snohd.org/drivethru.
Those without internet access, needing language assistance, or requiring additional support in scheduling can reach the Health District's call center at 425.339.5278 to schedule a testing or vaccine appointment. Callers after hours or on holidays or weekends can leave a message, which will be returned on the next business day.
---
Content Source: Snohomish Health District