EVERETT, Wash., December 18, 2021 – This last November, Everett's own Dr. Betty Cobbs was awarded the Trustee of the Year Leadership Award. Dr. Cobbs was presented the award by the Washington State Association of College Trustees (ACT) for her contribution to Washington State's community and technical colleges.
Cobbs has served as chair on Everett Community College's Board of Trustees since 2009 after she was appointed by Gov. Christine Gregoire and reappointed in 2013 by Gov. Jay Inslee. Cobbs is currently serving her second five-year term.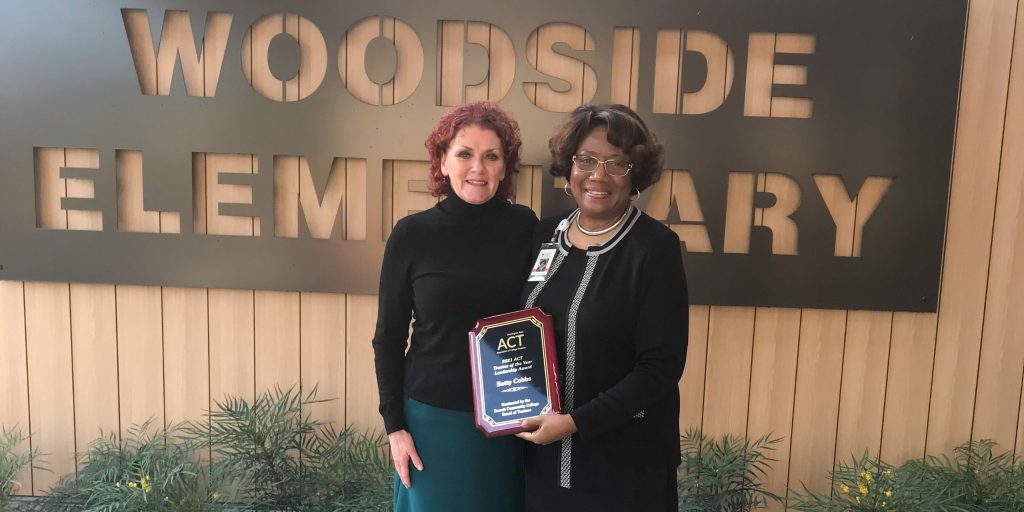 On the day-to-day, however, Cobbs works as the principal of Woodside Elementary School, having served Everett Public Schools for over 48 years and currently overseeing 540 elementary students and dozens of staff. 
Even after almost 40 years as principal, she still shares the same love for her students as her first day. Cobbs was meeting with a student up until the moment of her interview with the Lynnwood Times, sharing with a laugh that she was "just trying to get through this week and get these kids some teaching and learning going on without them getting into trouble."
Congrats to our own Woodside Elementary Principal and @EverettCC's board member @BettyCobbs3! She just received the 2021 Washington State Association of College Trustees (ACT) Trustee of the Year Leadership Award. I am so very proud of her and this well-deserved recognition. pic.twitter.com/IXIZBn8eD2

— Dr. Ian B. Saltzman (@DrIanBSaltzman) November 12, 2021
Cobbs did not necessarily dream of becoming a principal but originally had another goal in mind. "I always wanted to be a teacher," Cobbs told the Lynnwood Times. "Well, I knew by first grade, first or second grade that I wanted to be a teacher." In fact, Cobbs served as a classroom teacher for the first nine years of her career.
While most people do not end up working their childhood dream job, Cobbs credits her own teachers for leading her toward teaching, particularly her second-grade teacher whom she admired. An even greater influence, though, was her mother, who worked as a beautician. "She did a lot of teaching and learning with the customers that she had, so I could see a lot of that modeled in my own home," Cobbs shared.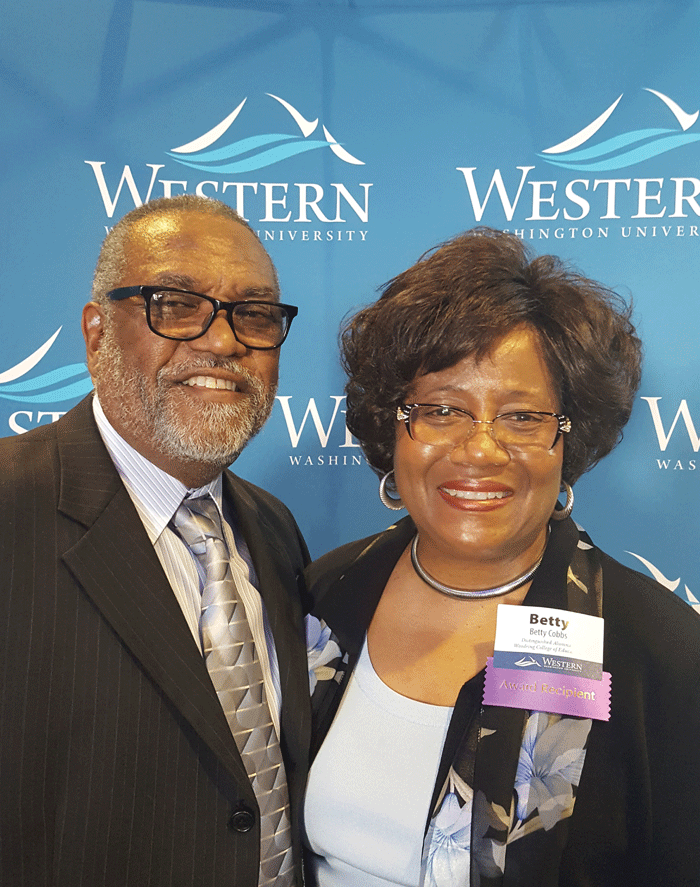 Like her mother, Cobbs is a self-proclaimed life-long learner. She has earned multiple degrees, including a B.A. in Education, Elementary and Ethnic Studies and an M.A. in Education and Educational Leadership from Western Washington University, and an Ed.D. in Educational Leadership in Policy Studies from the University of Washington.
But her education is not confined to the classroom. Cobbs seemingly relishes quickly learning and adapting to new situations, as she has done in her various community leadership roles. When she was approached to join the Everett Community College (ECC) board of trustees, Cobbs admits it was a major learning curve for her.
"Being an educator in the K-12 system, I thought it would be similar to what we do here, and I found out it was really much different than my experience. . . . But all the things that I needed to learn was a surprise for me." Yet within a few short years, Cobbs would prove herself indispensable to the college, eventually helping the institution select its first new president in over thirteen years as well as heading the institution's strategic plan process.
Cobbs continues to pursue educational ventures, not only for her own benefit but the for benefit of her community. She has served on multiple boards, including Volunteers of America Western Washington, City of Everett Civil Service Commission, Everett Parks and Recreation Commission, and Imagine Children's Museum. She currently serves on the Puget Sound Kidney Centers Board of Directors and the University of Washington-Bothell PEAB Advisory Board in addition to her work as a trustee at ECC.
She has also worked with several nonprofits, including the NW Regional Educational Lab, Everett Performing Arts Theatre, Everett Youth Symphony, and the Parent Teacher Student Association.
"I'm always interested in learning more things because it seems to really help me in anything that I'm doing, just being knowledgeable about the programs and services that are available to help people in the community and how it really fits with all the things that are going on. It does keep me busy, but I do enjoy the learning and the interactions with people that otherwise I probably would have not been associated with," Cobbs told the Lynnwood Times.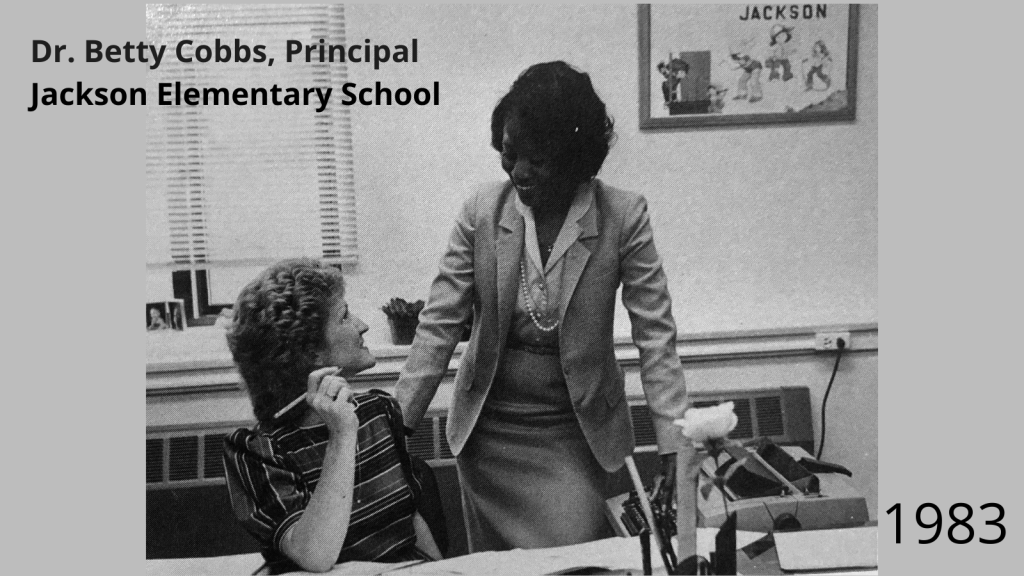 Not only has Cobbs worked to serve her community at the present but she also works to build a better future for her community as well, particularly focusing on equity and inclusion as a trustee at ECC.
On several occasions, Cobbs has been the only woman of color in a position of leadership. But rather than giving in to difficulty, Cobbs uses those situations to prove herself not only capable but exceptional. To her, much of that strength comes from a strong support system and strong family values, much of which she learned from her mother.
"You can never forget where you come from and the struggles that you've gone through to get to where you are. . . . I grew up in a family that believed that we were leaders and I could be a leader and that working hard would make a difference. That was kind of a part of my upbringing," Cobbs shared.
Dr. Cobbs continues to advance the college's goals for equity and inclusion to create space for more people of color in leadership.
In the meantime, she encourages others to become life-long learners as well, not just through academic education but on a daily basis. To Cobbs, that means reading, staying informed, and on some level, getting outside your comfort zone, as she has done her whole life.
"I'm very much interested in the contributions I can make that help others to move forward."