Santa to join LPD for Operation: North Pole Patrol
LYNNWOOD, Wash., December 17, 2021 – The second annual Operation: North Pole Patrol is back tonight, 5:30 p.m. to 8:30 p.m. December 17, 2021!
All residents are invited to attend this year's events as Santa, along with his elf officers, will stops at 10 designated locations in Lynnwood providing bags filled with goodies for kids. Below is the route in order starting from 19321 44th Ave West to 19330 52nd Ave West.
19321 44th Ave W
Lynnwood City Hall, 44th Avenue West
Spruce Park, 36th Avenue West
Meadowdale High School, 168th Street Southwest
Meadowdale Playfields, 66th Avenue West
Lynndale Park Picnic Shelter, 72nd Avenue West
Daleway Park, 64th Avenue West
College Place Middle School, 208th Street Southwest
Cedar Valley Community School, 56th Avenue West
19330 52nd Ave W
Remember, not only are Santa and the elves giving out holiday treat bags to the kids and providing opportunities for pictures with Commander Claus himself, this is also a food drive to benefit The Lynnwood Food Bank so, if possible, please bring a non-perishable food item for donation.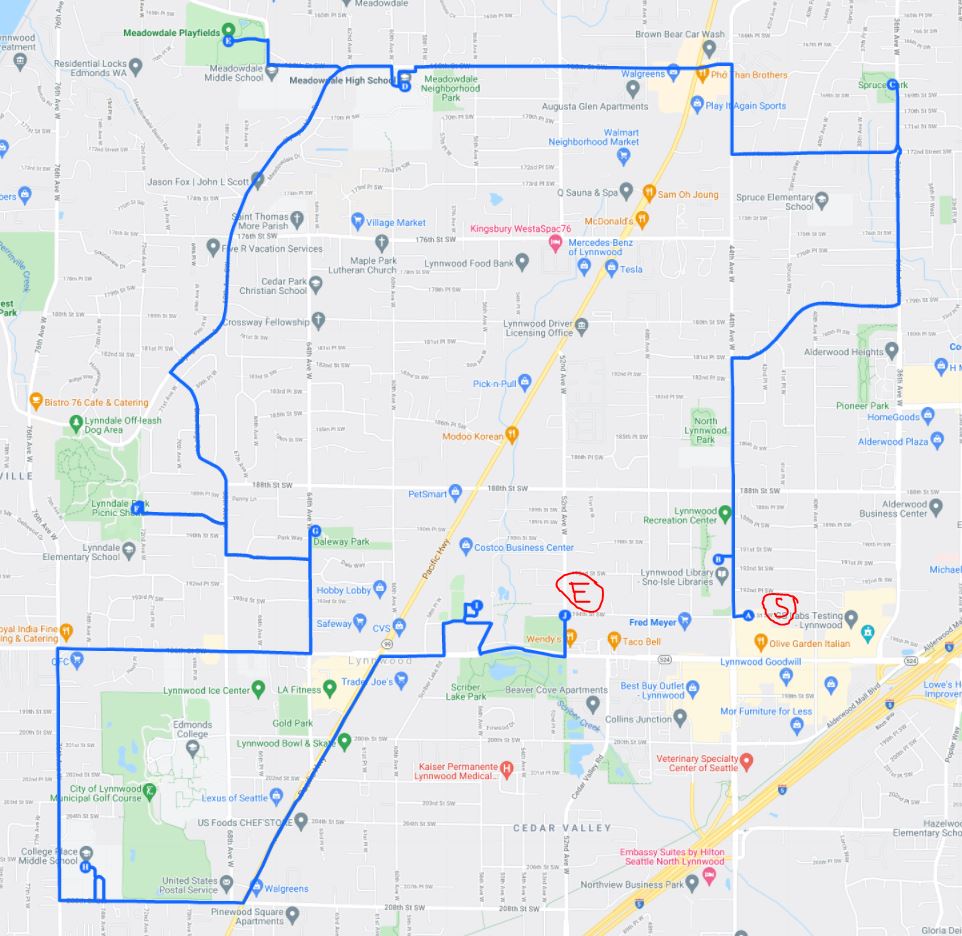 Unfortunately, you will need you to visit one of the locations on the map if you would like a picture with Santa because stopping on the road suddenly poses too great a safety hazard. To view larger map, click here.
Operation: North Pole Patrol was inspired by a similar concept from the Everett Fire Department. Joanna Smalls, Public Affairs and Communications Manager for the Lynnwood Police Department, got buy-in from former Police Chief Jim Davis last year and made arrangements with Santa and asked officers to volunteer to be part of the procession around the city. Thank you, Police Chief Jim Nelson, for continuing with this new tradition!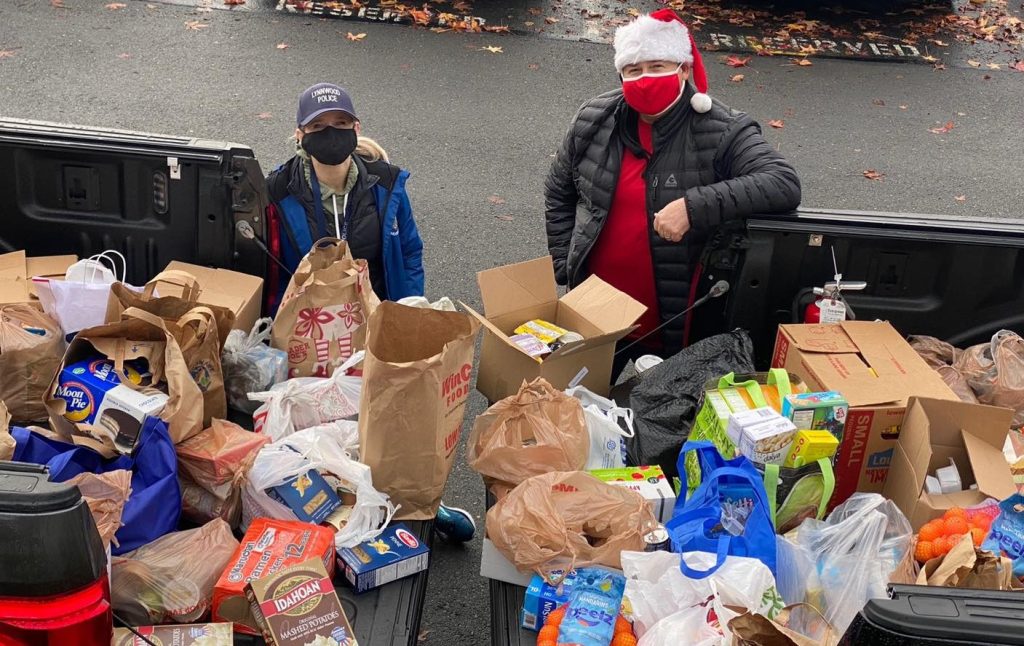 Last year Operation: North Pole Patrol collected 800 pounds of food for the community. Hundreds of you participated last year and we ho, ho, hope to see all of you and more again this year!