In an attempt to counter mask mandates at local school districts, some organizations across the nation have begun to employ a little-known approach – targeting the surety bonds of their public school officials. Two activist groups in Scottsdale, Ariz., and Bethalto, Ill., have resorted to this tactic.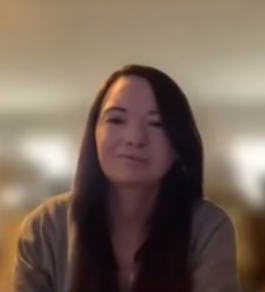 Public officials – including superintendents, treasurers, and others – are required to both take an oath of office and have a surety bond. These bonds are written agreements that keep officials accountable for their oath and hold them personally and financially liable for their actions.
Some groups have attempted to leverage power through these bonds to shut down district-wide mask mandates, which some believe are a violation of state and federal statutes.
"Violet," a single mother in Bethalto, Ill., has done exactly that. The incident began after Violet requested a mask exemption for her 16-year-old son with autism. She claims he began to struggle with anxiety issues when wearing the mask.
"I contacted the principal at the beginning of the year stating just what's going on. They first were going to allow [a mask exemption], but teachers were masking him at school," she said.
Despite her pleas, the school reportedly refused to exempt her son from wearing a mask, leading him to acts of self-harm.
"He started having more anxiety issues, more aggressive behavior towards himself, wanting to hurt himself, that type of thing. We ended up having to move him to a hospital to get psychiatric help," Violet said.
The mother then took a different approach, inquiring into the surety bond of her district's superintendent, believing the official had violated her oath of office through this incident.
The Bethalto District Superintendent Dr. Jill Griffin has a $4 million surety bond liability per claim. That means for every claim against her bond, Griffin is personally liable for $4 million.
Violet cited multiple alleged state, federal, and Nuremberg code violations against the Bethalto superintendent. She then drafted a letter of intent stating she would file a claim against Griffin's surety bond unless Griffin revoked the district-wide mask mandate. Violet gave her five days to respond. After no response, Violet filed the claim with the surety bond company on day six.
The organization that paired with Violet, Bonds for the Win, alleges that any community member can make a claim against an official if they believe the official has committed a violation.
But Superintendent Griffin says the opposite.
"A claim can only be brought forth by the school district, not an outside party. What they are claiming they are doing, isn't even possible," said Griffin in correspondence with the Lynnwood Times.
The Lynnwood Times accessed a letter from Liberty Mutual on behalf of the surety bond company responding to the claim made against Griffin. The letter explains that the individual who filed the claim is "not a proper claimant under the terms of the bond," and that the company was "unable to proceed with addressing [the] claim."
In a YouTube update, Violet alleges that state and federal funding to the school were blocked as a result of the claim and added that the district brought in volunteers after they were unable to pay their teachers. The Lynnwood Times was unable to find evidence of this.
"There has been no interruption to our payroll," Griffin said, explaining that the district has asked for volunteers in response to teacher shortages, not funding shortages. Griffin also provided receipts that show incoming state vouchers after Violet's claim was filed.
Scottsdale Unified School District
A school district in Scottsdale, Ariz., found itself in a similar situation after a group of ten parents each wrote a letter to their school board members expressing their intent to file claims of $100,000 each, alleging the members would be liable for $1 million each. The parents gave the board members five days to respond before they filed their claims.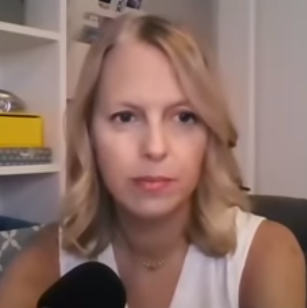 The Scottsdale initiative was spearheaded by Miki Klann and Leigh Dundas, both of whom appear in a video taken at the board meeting. Klann is associated with Bonds for the Win and helped Violet file her claim in Illinois, as evidenced through their joint YouTube video. Klann is also associated with Our Great Awakening, an organization that promotes QAnon and pizzagate conspiracies among others.
Dundas, whose website describes her as a "world renowned human rights attorney," heads the Freedom Fighter Nation, another non-profit, and spoke at the January 6 Capitol Breach. The Lynnwood Times reached out to Klann for a statement but did not receive a response.
Klann and Dundas's accusations against the school board members include "practicing medicine without a license, child abuse, segregation and inappropriate sexual material in the school libraries."
They demanded the resignation of one school board member, removing all masking and testing requirements, closing on-site vaccine clinics, renegotiating the allocation of ESSER funds, and removing any books in the library or curriculum that "promote pedophilia, underage sex, abortion, or any other unacceptable form of sexual influence upon our children," according to Klann.
But according to Scottsdale Unified School District Communications Director Kristine Harrington, Arizona board members do not even have surety bonds.
"The District does not consider the document that was handed to the board a legal notice or a legally recognized document," Harrington said. "The District has not received a notice of claim in this matter."
So far, there is no evidence that the tactics of these organizations have led school districts to lift their mask mandates. And as evidenced by the Bethalto incident, private citizens are not proper claimants under the surety bond terms. Bonds for the Win continues to tell parents otherwise.
But because public displays at school board meetings tend to go viral, it may not matter that the claim is illegitimate if the intention of these organizations is solely to drum up views or supporters. School boards may feel pressured regardless.
It is unclear whether these organizations are intentionally or unintentionally misleading parents. Either way, they are providing a false sense of hope for parents concerned about their children and the effects of mask mandates. Many parents worry about their children with special needs, asthma, or anxiety – children who have been denied mask exemptions despite physical or mental health concerns.
For parents looking for mask mandates to end, the surety bond "loophole" falls flat – with one exception: members of the district, including fellow board members, are proper claimants. If a superintendent, board member, or other district official makes a claim against a bonded elected official, their claim may hold water.
If an official knowingly denied a mask exemption for a student with physical or mental health conditions, and that student suffered a negative reaction as a result, theoretically that official could be in violation of their oath of office.
And if a proper claimant made a legitimate claim with evidence of a violation, surety bonds could potentially be one answer. But manipulative organizations certainly aren't the answer.