Sheriff Fortney shares updates on Snohomish County's LEAD The Way program
Last year, Snohomish County Sheriff Adam Fortney started his LEAD The Way program for youth between the ages of 13 and 17. The program's goal is to provide Leadership, Encouragement, and Direction (LEAD) for youth in the county who may be involved in the criminal justice system or at a crossroads in their life.
In an interview with the Lynnwood Times on Feb. 18, Sheriff Fortney shared updates on the program, including that the first session had a 100% graduation rate and that the class size doubled in its second session.
"In 2021, I really wanted to sit down and figure out something that I could give back to the to the community as the Sheriff of Snohomish County," Fortney says.
"I am personally passionate about the youth. I've raised a bunch of kids already. I'm still raising kids. The youth in Snohomish County are very important to me. They're near and dear to my heart, so I wanted to do something that I could give back."
Sheriff Fortney says that LEAD The Way isn't solely for youth who've been involved in the criminal justice system.
"You might be a youth that's just kind of going through some tough decisions and things like that as they're growing up. We want to be there to mentor them a little bit [and] help them with decision-making," he said, noting that it isn't uncommon for youth to lack the familial and societal support they need in today's world.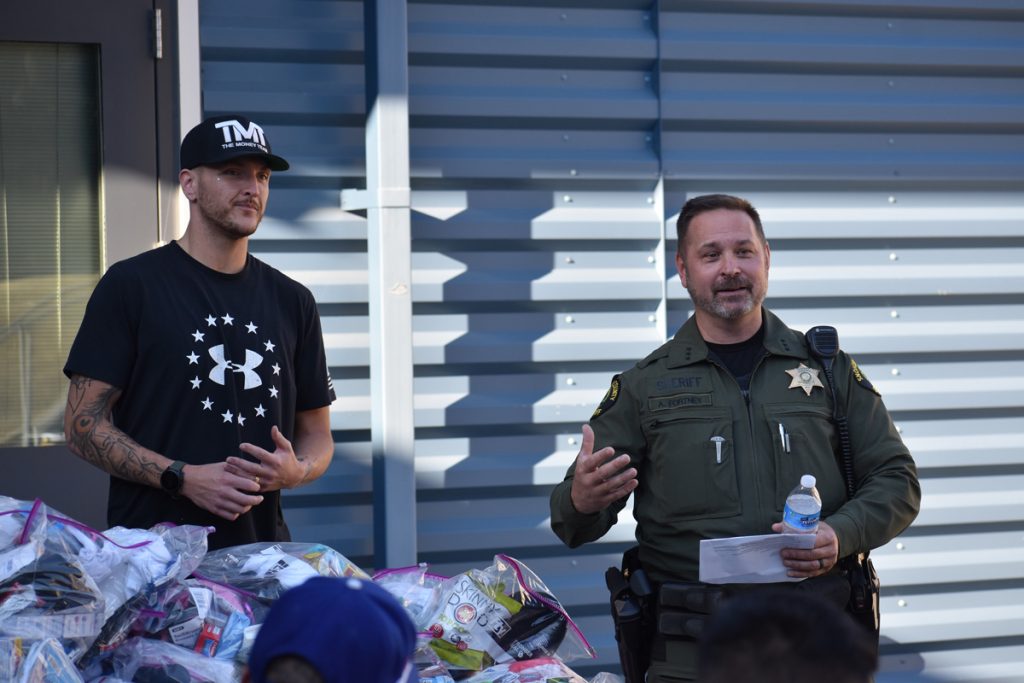 The program involves two-hour classes held once a week for eight weeks. The classes are co-taught by Sheriff Fortney and Tyler Ware, who has been through the criminal justice center, but now has a story of recovery and success to share. The classes are also frequently visited by guest speakers with relevant experience.
"And so they get to see me standing up there in uniform, they see Tyler, and we just talk real stuff with these kids," the Sheriff says. "Does it work with every one of them? Probably not, but we're just trying to plant seeds in them. As they grow up, they know they can reach out to us—and they do."
The program is currently in its second session, which began in January 2022 and will end next month, and the enrollment has already doubled since the first session. Last year, the program had nine youths enroll (all nine graduated), and the current session has 18 participants.
"It's a lot more work than I anticipated," Sheriff Fortney says, "but it's also work that I love."
One of the enduring benefits of the program is the relationships of trust and mentorship that continue beyond graduation.
"And that has proven successful because our first session ended in September 2021, and we're still contacting those families. I was with one of the families almost all of last weekend just working through some stuff," the Sheriff explains.
After the current session ends, Sheriff Fortney anticipates having another summer session this year. "As long as we think the kids are getting something out of this thing […] we're going to keep this going."
Lead the Way Program Enrollment
To enroll in the LEAD The Way program, click here to view the program's webpage on the county's website. Then scroll to the bottom of the page and follow the two easy steps under where it reads "HOW TO APPLY."