LT Weekly Newscast for Feb 20
In today's weekly newscast Rep. Jesse Johnson (D-Federal Way) and Snohomish County Sheriff Adam Fortney discuss new bills aimed to clarify police accountability laws passed last year. On Feb 8th, members of the Washington Association of Police Chiefs and Sheriffs all testified in support of these new bills introduced by Rep. Jesse Johnson.
Join me for this and a brief recap of Snohomish County's top stories and upcoming events!
Cache of illegal guns and drugs seized in Lake Stevens
On Friday, a cache of illegal guns and drugs were seized in Lake Stevens by a joint operation involving the Regional Drug Task Force, Violent Offender Task Force, Region 1 SWAT, Snohomish County Sheriff's Office and Auto Theft Task Force. Officers seized: 30 guns including fully auto machine guns, fentanyl, heroin, and meth. They also recovered were: 3 stolen motorcycles, a cargo trailer, a dump trailer and a BMW.
The perpetrators apparently thought hiding in plain site was the best way to avoid suspicion; as a sign on the property read, "Warning!! Many illegal activities in progress. Enter at own risk."
Love Your New Neighbor sculpture unveiled at Lynnwood Convention Center
The "I Love Lynnwood" initiative had its official launch and unveiled the "Love Your New Neighbor" sculpture at the Lynnwood Convention Center this Valentine's Day.
Newly elected Lynnwood Mayor Christine Frizzell thanked the Arts Commission and the History and Heritage Board for making the sculpture a reality.
The "Love Your New Neighbor" sculpture by artist B.K. Choi now sits at the entrance to the city of Lynnwood.
Larsen visits Mari's Place for the Arts in Everett
On Monday Congressman Rick Larsen met with Executive Director Judy Tuohy and Onyx President Earnest Thomas at the Schack Art Center in Everett,,, to view the "Renaissance Unmasked: The Re-Birth of Black Brilliance exhibit" presented by the Onyx Fine Arts Collective. The exhibit showcased works from artists of African descent from Pacific Northwest communities.
During the visit, Larsen shared with the Lynnwood Times the importance of federal support for Northwest Washington arts and culture.
Congressman Larsen then visited Mari's Place for the Arts in Everett, to learn more about the program's creative space for children and teens.
The National Endowment for the Arts recently awarded Mari's Place a $10,000 grant to support its Arts Summer Performance Project to help youth learn and prepare theatrical, dance, and artistic works for Everett's July Fourth Festival.
Inslee revised mask mandates for indoor spaces
Gov. Jay Inslee announced Thursday the lifting of mask mandates statewide in both schools and indoor spaces starting March 21st. However, the lifting of statewide measures does not prohibit local governments and health officials from the ability to enact measures in their communities.
Masks will still be required in healthcare settings, out-patient, dental, long-term care, and correctional facilities. Federal mask requirements will still be in effect.
Also, on March 1, vaccine verification will no longer be required for large events.
Lynnwood actor Jon Meggison lands lead role in feature film
And finally, former Lynnwood High School graduate and Lynnwood-based actor, Jon Meggison, lands his first lead role in the upcoming feature film, "A Haunting in Ravenwood," which will be released on DVD and streaming platforms such as Amazon Prime next month.
Jon Meggison will be appearing alongside Eileen Dietz from "Halloween II," "Exorcism," and "Constantine;" and Chynna Rae Shurts.
The story follows a newlywed couple staying in the house of the husband's deceased wife. Soon paranormal events lead his new bride to believe she may be losing her mind. The film was produced by 7th Street Productions and distributed by Breaking Glass Pictures.
Meggison told the Lynnwood Times that he is hopes "being able to do this will shine some light on Lynnwood, the great city that we live in, and bring more opportunities for others that are chasing their dream."
Here's what to look for this upcoming this week…
Mayor Marine to Deliver State of the City Address Feb 24th
Mukilteo Mayor Joe Marine will deliver his 2022 State of the City Address on Thursday, February 24 at 11:30 a.m. in the Rosehill Community Center. Hosted by the Mukilteo Chamber of Commerce, residents can attend this event by registering at www.mukilteochamber.org as this event will not be livestreamed.
Pink Pistols Range Meet
Pink Pistols, a non-partisan, apolitical, LGBTQ gun rights organization, tries to show their members that gun rights are for everyone, regardless of political belief. Pink Pistols-Tacoma is inviting the public to a Range Meet on Saturday, February 26 at Bull's Eye Shooting in Tacoma, WA.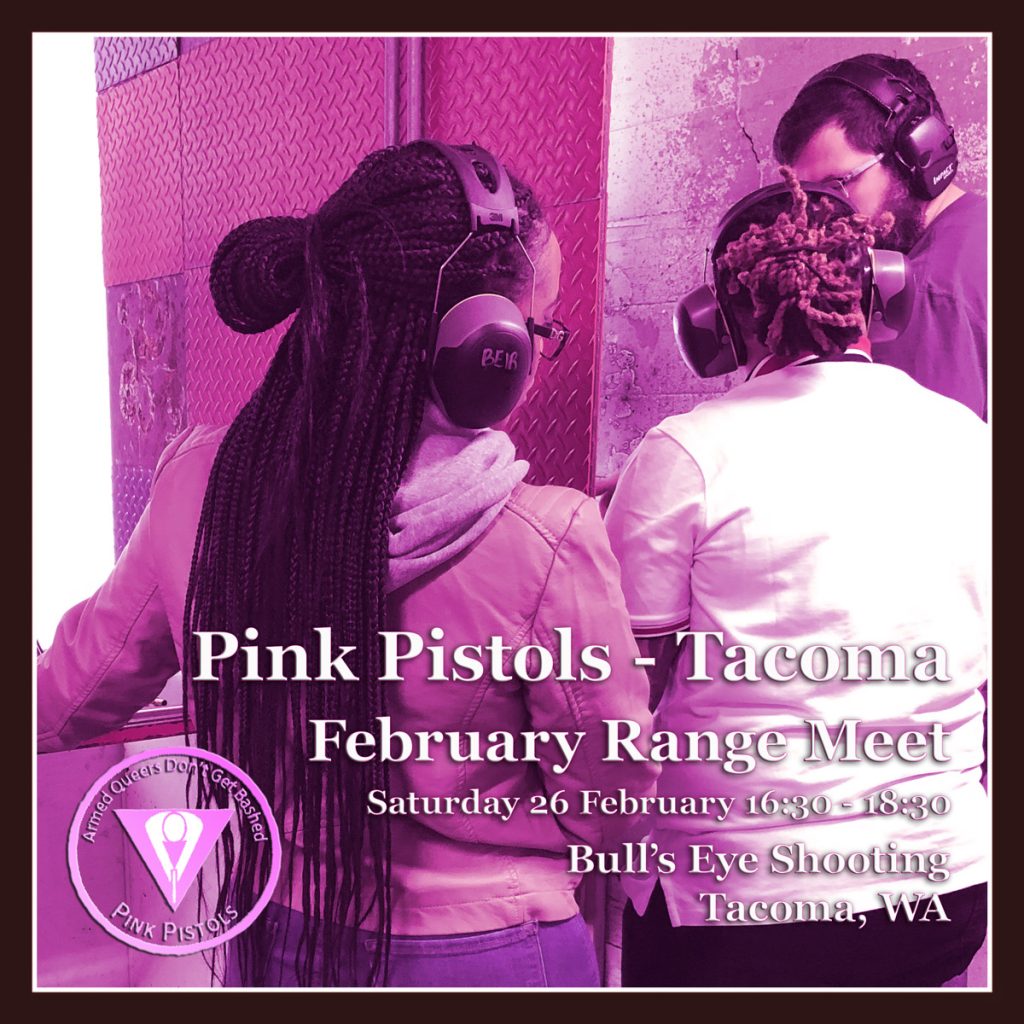 Lake Stevens Police Department Annual Polar Plunge
Join the Lake Stevens Police Department for its 1st Annual Lake Stevens Police Department Polar Plunge at 9 AM on Sunday, February 27 at North Cove Park. Jump into the lake to raise money for Special Olympics Washington.
To sign up for the event, register at impact.sowa.org/team/400163. There will be indoor use of The Mill, a hot cocoa bar and coffee for you to warm you up after the event.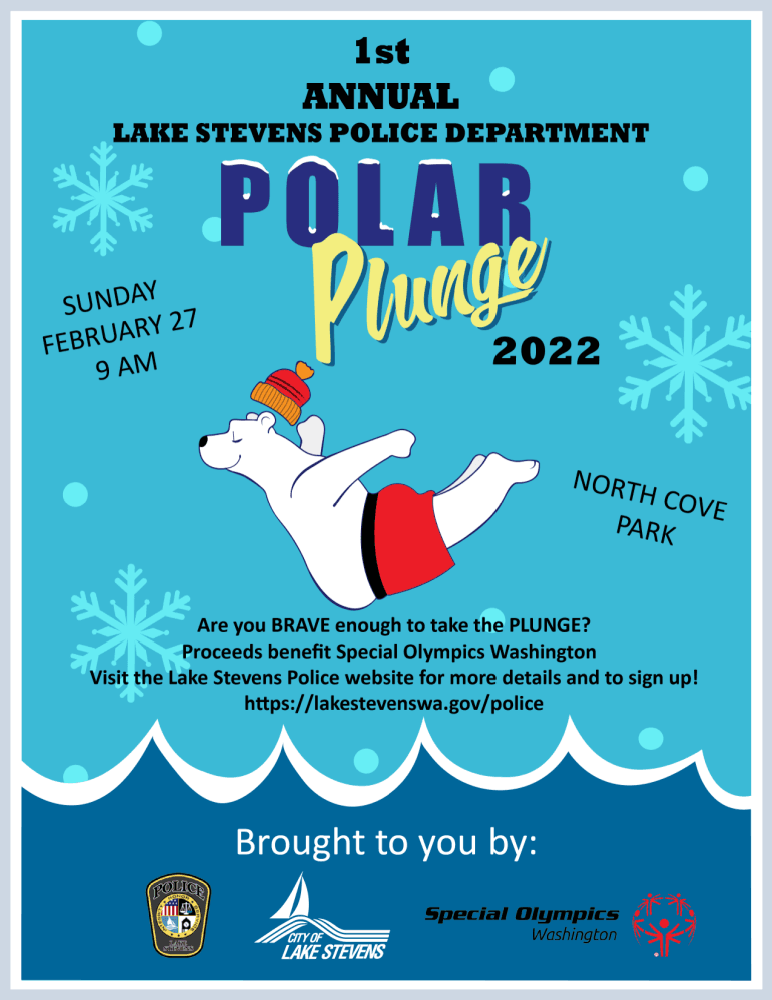 Treat Yourself Women's Expo
Calling all women! Grab your girlfriends and head to the Marysville Opera House for… Treat Yourself Women's Expo. A variety of local vendors will pamper and indulge you. The event is free to attend. No registration required!
Swag bags will be given out to the first 50 attendees in line at 10 AM and at Noon. Door prizes will be awarded at 11:30 AM, 12:30 p.m., 1:30 p.m., and 2:30 p.m..
The event is brought to you by Coastal Community Bank. The Marysville Opera House is located at 1225 3rd Street in Marysville.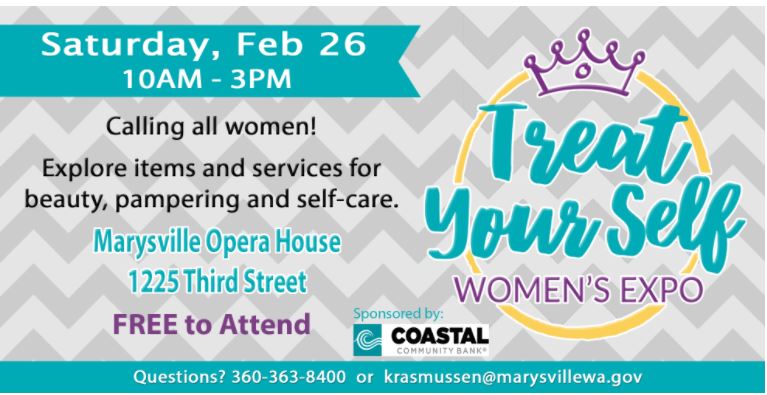 To view last week's LT Weekly Newscast, click here.