Beloved Mill Creek veteran and publisher passes away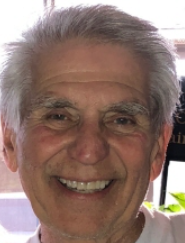 MILL Creek, Wash., March 3, 2022 – Fred Fillbrook, owner and publisher of the Mill Creek View, passed away on Saturday, February 26, 2022, at the age of 85. He is survived by his wife Nola Fillbrook of Mill Creek, daughter Susan, and sons Michael and Steven. Fred recently celebrated his 85th birthday on February 10th.
Fillbrook was born in Detroit, Michigan but lived in Mill Creek, Washington where he was the publisher of the Mill Creek View Newspaper for 31 years. Fred Fillbrook was a proud veteran of the 82nd Airborne and co-founded the Veterans Day Parade and co-established the Veterans Monument, both in Mill Creek. He belonged to military groups such as Amvets and the American Legion.
"Fred was a great man of character. He was a straight-shooter, hard worker, and had a love for life. Fred was an asset to the Mill Creek community that will be greatly missed," said Mario Lotmore, publisher of the Lynnwood Times. "Rest in peace and my condolences to your wife and children."
The Funeral Service will be held on Friday, March 4 at 11:00 am at Muir Funeral Home in Romeo, Michigan.