Snohomish County Public Works' 2021 Annual Report
EVERETT, Wash., March 3, 2022 – Snohomish County Public Works published its 2021 Annual Report, Adapting in an Evolving World, February 17, chronicling the accomplishments of the largest department in the county despite a challenging pandemic, weather emergencies, and more.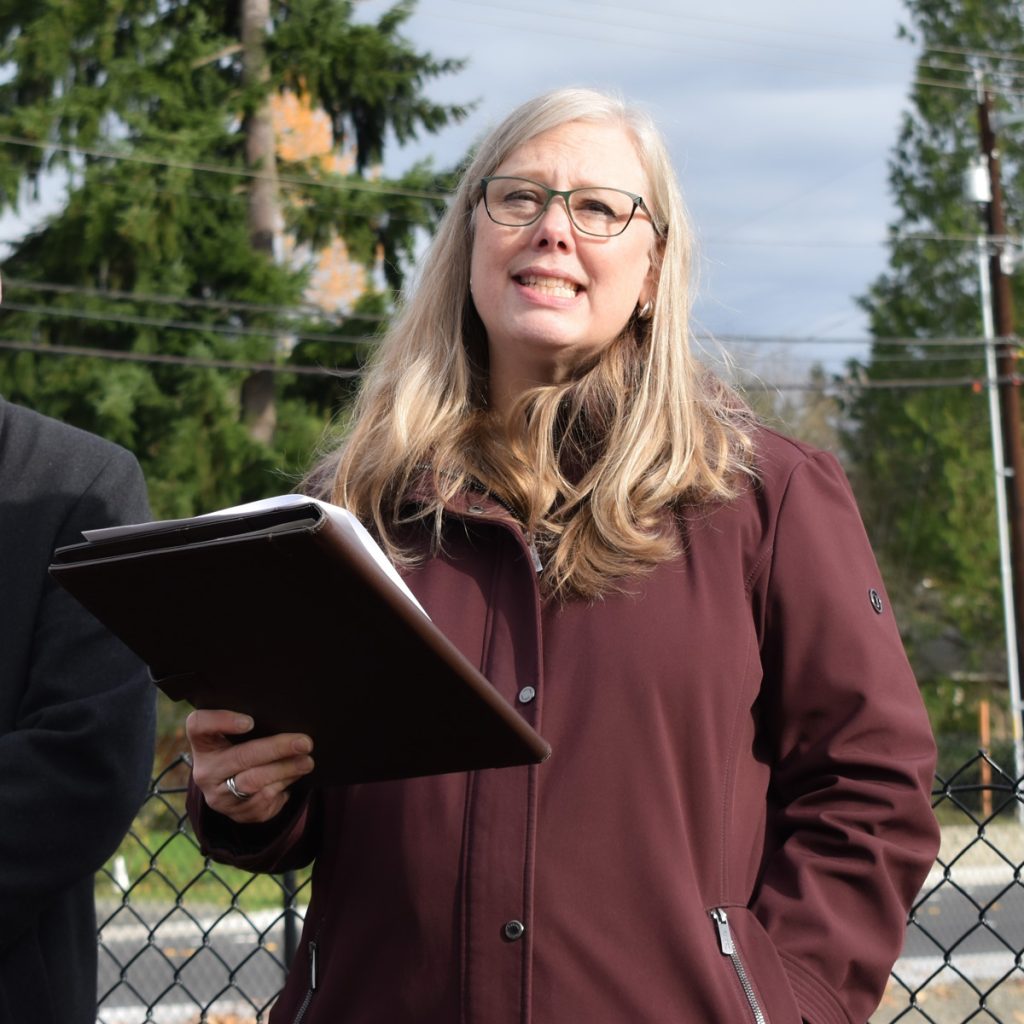 "The challenges of 2021 were persistent and complex, but it brought out the best in our staff," Snohomish County Public Works Director Kelly Snyder said in a press release. "Our employees continued to bring the people of Snohomish County the great customer service they have grown to expect from our Solid Waste and roads divisions. This annual report shows how our employees adapted and evolved with the realities of 2021."
The challenges Snyder mentioned included the obvious setbacks of the pandemic, as well as supply chain challenges revolving around obtaining scarce materials such as paint for road striping and prefabricated culverts for water surface projects. Public Works still was able to accomplish their goals on time or created backup plans with minimal setbacks. 
On top of this, a record heatwave over the summer led to infrastructure issues like buckling sidewalks and liquefying asphalt. Despite these challenges, road maintenance was still able to able to plow nearly 100,000 miles of county roads during snow and ice storms in February and December.
Some of the numerous road and solid waste projects completed last year by Snohomish County employees include:
Emergency response to two major winter storms and a heatwave during the summer
Completion of 12 drainage improvement projects
Preservation and repair of more than 1,600 miles of county roads
Acquisition of one of the largest single grants in the country ($22.1 million) to replace Granite Falls Bridge 102
Return of the popular Litter Wranglers program
Processing of more than 560,000 tons of garbage at numerous Solid Waste facilities
The recent report outlines how public resources were used in 2021 and how the county leveraged local, state, and federal grants to stretch local tax dollars.
Included in these grants is the $22.1 million federal grant to replace the Granite Falls Bridge 102 from the U.S. Department of Transportation's Rebuilding America's Infrastructure with Sustainability and Equity (RAISE) grant program during 2021. This grant is one of the largest in the country and totals more than all the grant dollars received for Public Works' road projects in 2020 ($17.1 million).
Also last year within the department, the Surface Water Management (SWM) division was reorganized into the Department of Conservation and Natural Resources (CNR), a brand new department that brings together Parks and Recreation, SWM, Energy and Sustainability, and Agriculture under the same roof to "better steward natural resources," the report states.
In order to evolve to more virtually focused communications during the statewide shutdown, Public Works also expanded their social media footprint by creating a Facebook page and a Twitter account to deliver updates remotely. Public meetings delivering important issues, such as the improvements made to the 84th Street NW corridor, were also held remotely through online meetings.
These online outreaches were granted several major awards including the 2022 3CMA Savvy Award for best interactive communications, Hermes Creative and American In-House Design award for signage and printed materials, and being recognized as a Call2Recycle Top 100 Leader in Sustainability for its Solid Waste division.
Perhaps the most notable recognition Public Works received for their work last year was the American Public Works Association Washington State Project of the Year, in which the South Machias/Machias Cutoff project (located east of Lake Stevens), which was completed in June 2020, won the 2021 award for projects under $5 million.
"It is the employees of Snohomish County Public Works who make these accomplishments possible with their hard work, dedication, and ability to adapt to changes," Director Snyder wrote in the report's introduction. "When you get to the final page you will see what I see – our staff of more than 500 work every day towards improving the quality of lives of each Snohomish County resident."
About Snohomish County Public Works
Snohomish County Public Works is responsible for approximately 1,600 miles of county roads, more than 200 bridges, and manages about 200 traffic control signals. The department also processes nearly 600,000 tons of garbage per year. Its mission is to focus on safety and mobility while practicing fiscal responsibility and preserving the environment. Public Works has won numerous state and national honors for its work and is the largest department within Snohomish County government with approximately 500 employees plus seasonal staff.
Its main office is located at 3000 Rockefeller Ave., Everett, WA 98201.