West African community held third annual Sukuri Ndogu
LYNNWOOD, Wash., April 6, 2022 – The Washington West African Center (WAWAC) held its third annual "Sukuri Ndogu" at the Islamic Center of Puget Sound (ICOPS) on April 2, distributing hundreds of dollars of groceries to West African seniors across the Lynnwood area.
Falling on the first day of this year's Ramadan, Sukuri Ndogu is a Wolof word that roughly translates to "food to break fast." For the past three years, WAWAC has held this West African tradition of supplying groceries to elders in preparation for the observation of Ramadan.
As seniors began to pull up, volunteers issued bags of groceries equaling $100, packed with rice, sugar, milk, onions, potatoes, dates, fresh fruit, spaghetti, canned foods, and more.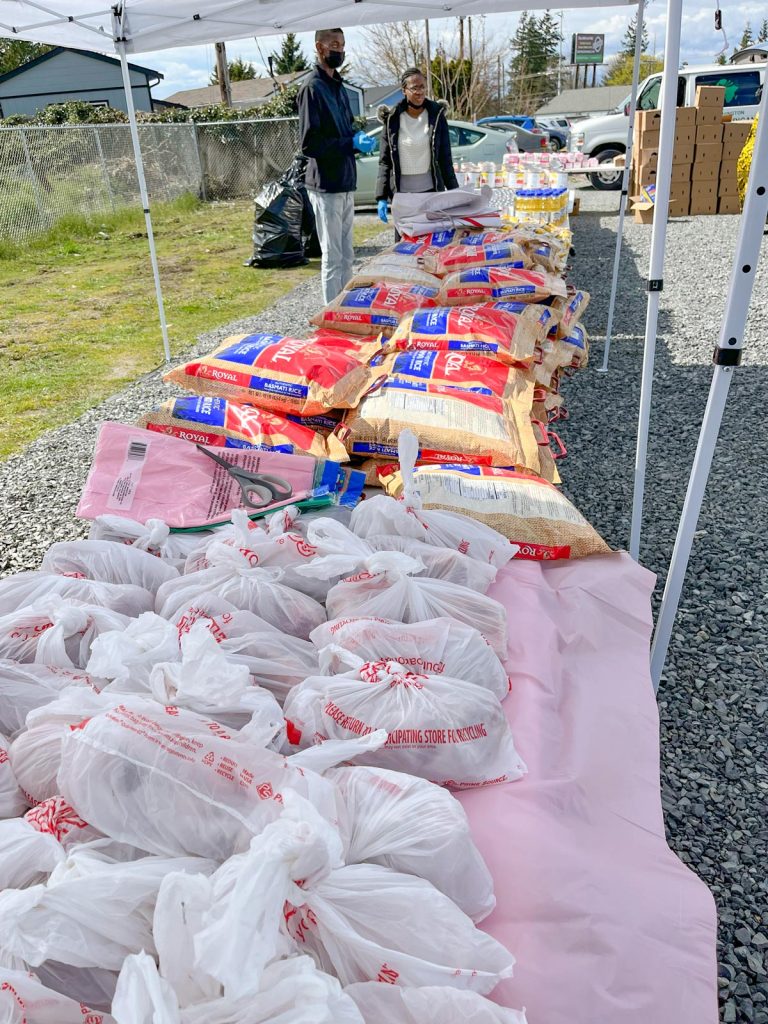 While it is important for the elders to be well-supplied in preparation for Ramadan, this event also serves significant cultural purposes, helping elders in the community stay connected with their culture and each other.
Ramadan is the Islamic holy month of fasting and takes place in the ninth month of the Muslim year. According to 2017 Pew Research, there are 2.15 million Muslim adults in the United States, and an estimated 80% of them fast during Ramadan.
WAWAC's first Sukuri Ndogu began in 2020 when they served over 50 seniors with funding from the 2020 census. A year later on Saturday, April 17, 2021, the event grew to provide over 100 seniors and other community members with food items.
Because of the COVID-19 guidelines, last year's event was held as a drive-through grab-and-go event to avoid congregation.
"It is important to note that these seniors don't have a job besides staying home to take care of their grandkids. Thus, they missed a lot of what they used to do back home," Pa Ousman Joof, Founder and Executive Director of Gambian Talents Promotion, said.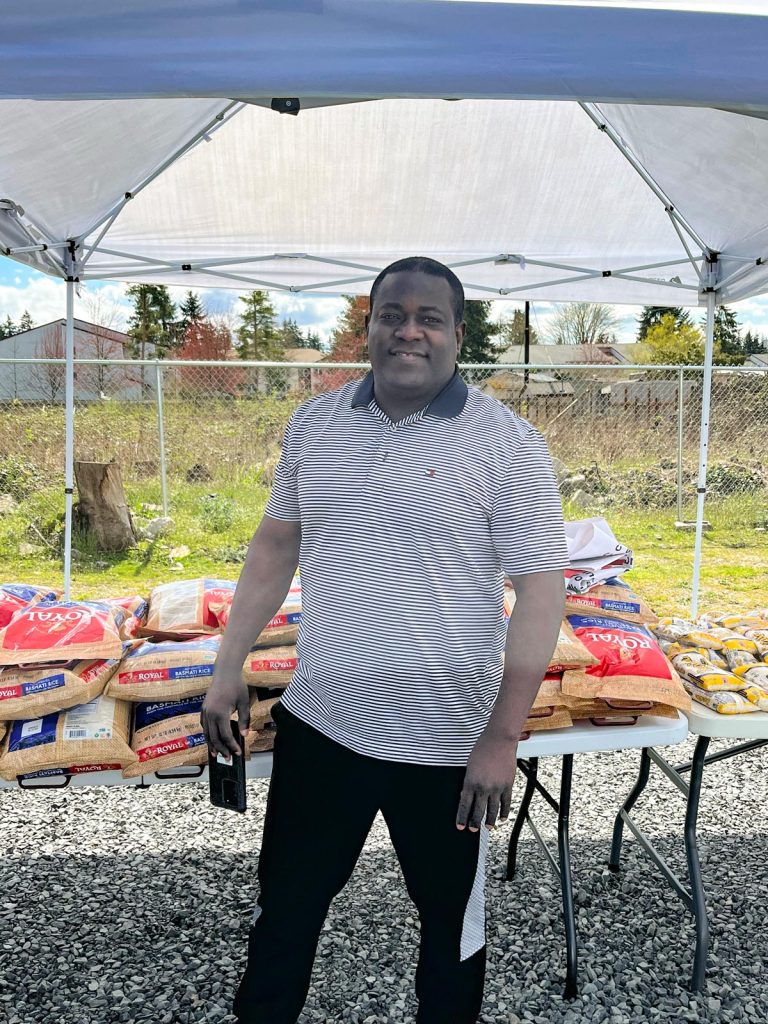 While millions of people are participating in Ramadan across the states and even more across the globe, Joof notes what it means particularly to the Gambian community. "West Africans believe in sharing," he said. "This is a moment that we use to share within ourselves as well as with others our neighbors."
The free Sukuri Ndogu (or "Ramadan Groceries") are distributed through various means, some purchased by WAWAC and some donated.
Through various partnerships with organizations like the Group Health Foundation, Verdant Health, and the Department of Health, WAWAC also utilizes their Sukuri Ndogu events to educate the community on COVID-19 and the benefits of vaccines. These efforts helped lead over 5,000 West Africans in Washington State toward a fully-vaccinated status, Joof told the Lynnwood Times. 
"As we begin celebrating this holy month, I want to wish all members of the Muslim community a Ramadan Mubarak. I hope this month is filled with reflection, renewal and community," Lynnwood Councilwoman Julieta Altamirano-Crosby told the Lynnwood Times. "I am grateful to those supporting their communities by helping families to make ends meet and putting food on the table, and I applaud the work of Gambian talent to help the members of the community.
"As a Lynnwood city council member, I want to wish our Muslim friends around Lynnwood, Snohomish County, Washington state, and around the world Ramadan Mubarak."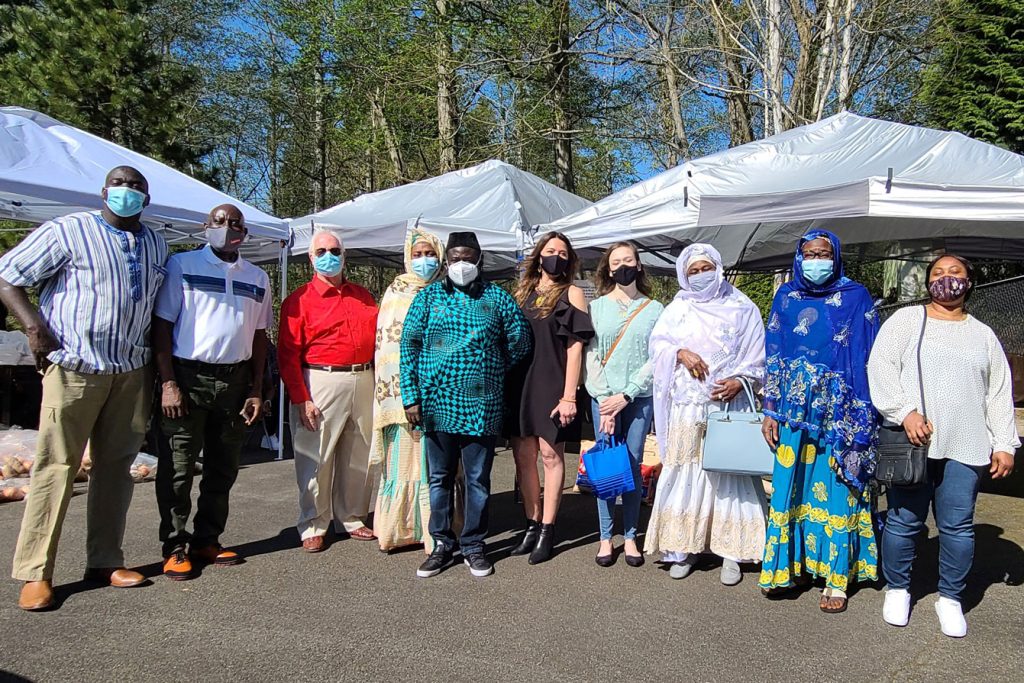 "Ramadan is very important to our community, and we brought along some traditions that help us to stay connected with what is happening back home, thereby driving away nostalgia and strengthening our general health and wellness. One such tradition is to give Sukuri Ndogu to our parents and elders of the community at the beginning of Ramadan," Joof said.
Iftar
On Sunday, April 10, between 4 and 7 p.m., WAWAC will be organizing their third annual Iftar, catered by Bantaba Restaurant and Dijah's Kitchen at the Bilal Islamic Center, located at 607 Everett Mall Way, Suite 6D, in Everett, Washington.
"This event connects our community to a very important tradition of sharing and caring. Equally, this event is part of our mission to support our local businesses while providing free hot meals to the community," Joof told the Lynnwood Times.
Through partnering with local restaurants, WAWAC distributes about 500 hot meals to the community a each year during this event.
Washington Western African Center
WAWAC's objective is to connect Western Africans in Washington with local resources, bridge the gap between Western Africans and the wider community, and promote West African culture. The organization primarily operates in and around Snohomish, King, and Pierce counties, which are home to over 20,000 West Africans in the state.
Since 2017, WAWAC has been organizing programs and activities for the West African community, such as their monthly grandmas hangout and adult learning classes, food assistance, financial assistance, interpretation and translation services, organizing events, and much more.
With support from the Community Foundation of Snohomish County, Group Health Foundation, Community Transit, Philanthropic Northwest, Building Changes, Washington Arts, All in Washington, UW Bothell, Leadership Tomorrow and Sno-Isle Library, WAWAC opened an office in Lynnwood at 16911 Highway 99, Suite 102, where it provides relevant new services and supplies to needy families in both Washington and Africa.
For more information, contact the WAWAC at 253-235-2132, or email info@wawac.org.