Local Eats Spotlight: Lasa Sandwiches and Pearls
LYNNWOOD, Wash., April 29, 2022 – Lasa Sandwiches and Pearls is a family-owned, hidden gem of a grub spot in Lynnwood that serves tasty Filipino-inspired sandwiches you'd be hard-pressed to find anywhere else. Lasa Sandwiches and Pearls is located at 18009 Hwy 99 C, Lynnwood, WA 98037.
Having only been open for about 10 months, Lasa has quickly become a local favorite. "Thank you so much for you support," says Lasa owner and chef Jhef Romero, 31. "You guys have received [Lasa] really well and we really appreciate the support, and we're excited to keep giving you guys more!"
Serving fresh Filipino flavors on quality sandwiches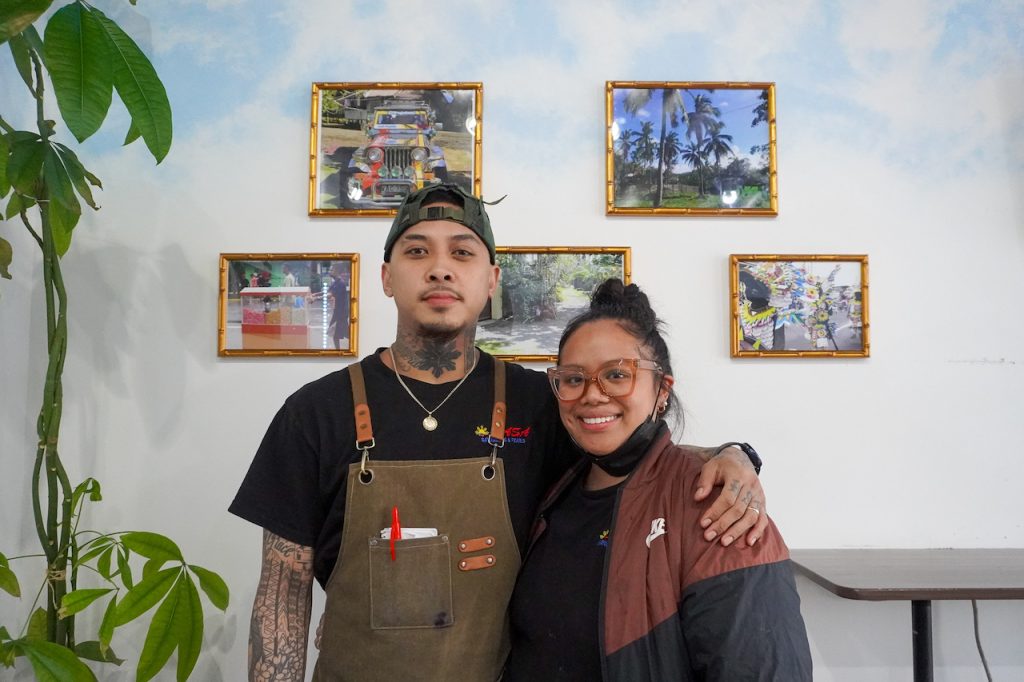 As is the case with most hidden gems, Lasa's shop isn't very big, but its food packs an incredible amount of flavor, and according to Lasa's owner, bold flavors define Filipino cuisine.
"The Filipino flavors are just bold [and] in your face—crunchy, strong, fresh, pickled," says Jhef. "There's a lot of pickled crunchiness, saltiness, sweetness, so when you're in the Philippines eating, everything is fresh. It's freshly picked off the tree a minute ago, or pulled out of the water a minute ago. So I want the flavors to feel like that; just real fresh, bold, strong, delicious."
The idea to open a Filipino sandwich shop came to Jhef and his family when they spotted a huge line coming out of Katz Deli in Montreal, Canada, during a vacation in 2017. "So we stood in line one day and got in," Jhef recalls.
"And it was good—it was really good, and we thought, 'man, if people are going crazy over something like this, what could we do with it, you know?'" Jhef says that experience planted the seed that would eventually lead to him and his wife, Katrina Romero, opening Lasa Sandwiches and Pearls in June 2021.
For Jhef, sandwiches are also a genius way to make Filipino food more approachable for people who've never tried it before. "The flavors, what we serve here [is] what we had at home growing up. So it's what our parents, all of our parents and aunties at family parties [served]; all the flavors that we know and love," he says.
"But here at Lasa, it's on a platform that's more general that people can accept or just be more open to: sandwiches. Everybody loves sandwiches. They might not know Filipino food or ever had it, might not ever heard of it, right? But you know what a sandwich is, so this is somewhere you can come, have a sandwich, really enjoy it, and find out that's Filipino food—that's Filipino flavor."
Lasa's tasty "pearls"
The "pearls" portion of Lasa refers to their tasty beverages served with edible tapioca pearls, which are gummy and chewy in texture. Lasa's pearl concoctions are not only delicious, refreshing, and fun, but they're truly visual spectacles.
Most of the drinks are seasonal, though the best crowd-pleasers are available year-round. The idea to serve the pearls alongside sandwiches just made sense for Jhef, who wanted something that captured the fresh fruit flavors of the Philippines to complement the spicy and salty sandwiches. "The fresh fruit drinks on a hot day with a heavy sandwich, it all ties together really well," he says.
"It's always been food"
Jhef grew up in the kitchen and comes from a family of cooks. "My youngest, earliest memories were running around the kitchen back in islands, in Saipan," he says. "My family owned a restaurant there throughout the years. […] So being around it, it's just what it always was."
Growing up in the Philippines, family and food were always center stage for Jhef. "Having big parties in the Philippines, the festivals always just gravitated around the biggest spread of food," he says.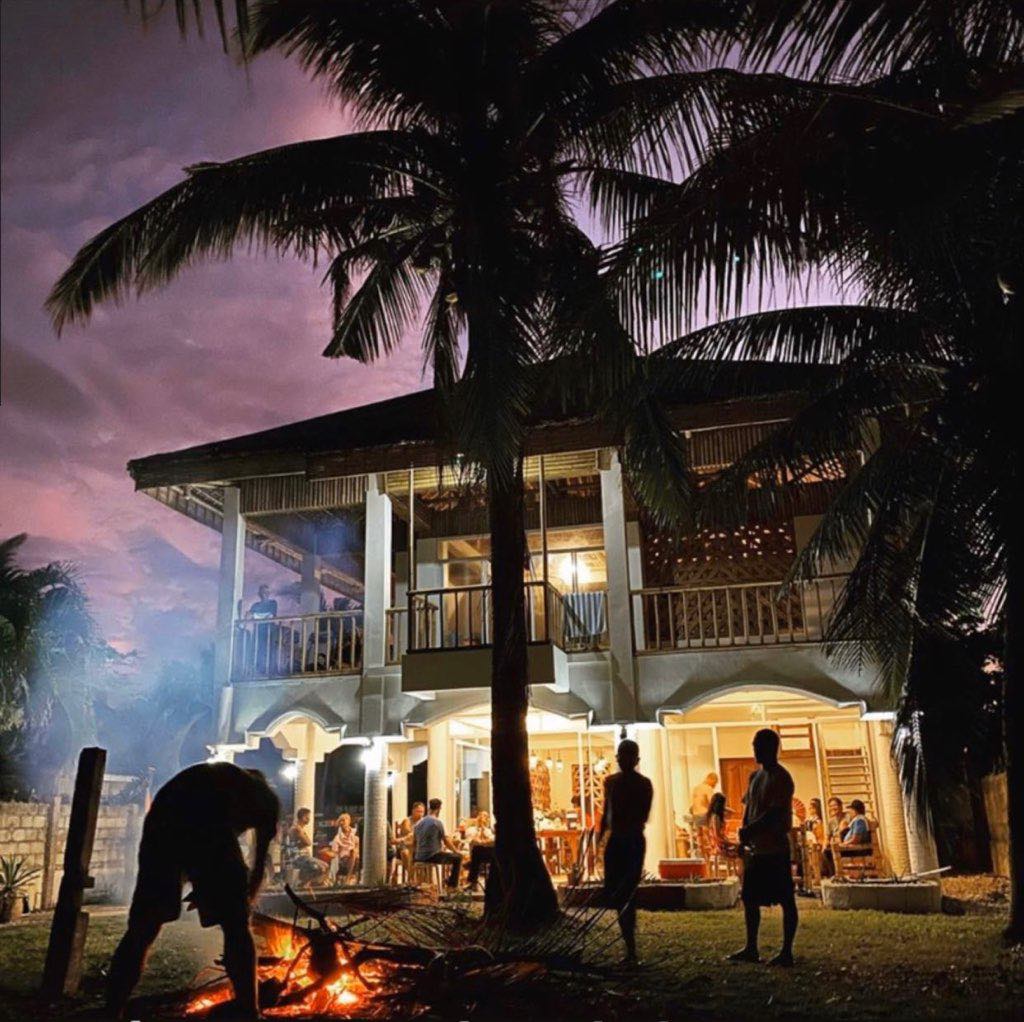 "Food has always been the showcase. It's always been what you can give to someone. It's always what you remember. It's the first thing you're asked if you come to a Philipino house, 'have you ate?' Food is just the center point of everything tied to that family—togetherness, everything. It's always been food."
Roughly 15 years after Jhef and his family moved to Lynnwood, WA, from the Mariana Islands, they opened up another restaurant in Shoreline called "Family Time Restaurant: Filipino Specialty Cuisine."
After Family Time Restaurant closed in 2012, Jhef continued working in kitchens around the Seattle area at restaurants like Barrio and Meet the Moon, and even graduated from Cordon Bleu in 2011.
When asked what's the one skill or attribute needed to be a successful chef, Jhef said "being able to adapt" without hesitation. "You can follow the recipe but it's not going to be the same as it was yesterday. The flame and ingredients could be different, so adapting is number one. You have got to feel the food too."
A family effort
Running Lasa Sandwiches and Pearls is a family effort for Jhef and his wife Katrina, who have a one-year-old at home. While Jhef primarily helms the kitchen and runs the daily operations, Katrina co-leads the drink side of things with Jhef's cousin, Francene Romero.
Even the business and accounting roles are occupied by Jhef's sister I.J. Romero. Jhef says I.J., "cranks all the numbers and everything on the backside." Jhef is delighted to get to run a restaurant as a family again and says it "was always one of the main goals."
One crew member at Lasa who isn't family is Jhef's long-time friend and fellow cook, Brandon Bachiller. "We spent years and years working together around Seattle, and finally got [Brandon] back in here to do something together. We always had that in the plans," Jhef says.
The FOOD
Purple Paradise
The Purple Paradise is more or less a creamy ube milk-shake-esque drink with tapioca "pearls," it is divine. It was intended to be a seasonal fall/winter beverage, but Jhef and Katrina say that since it's been so well recieved, they're going to keep on the menu year round, and that is the best news for customers. I couldn't stop sipping on the Purple Paradise between takes—it's sweat, creamy, and everything you'd want in a dessert-like beverage.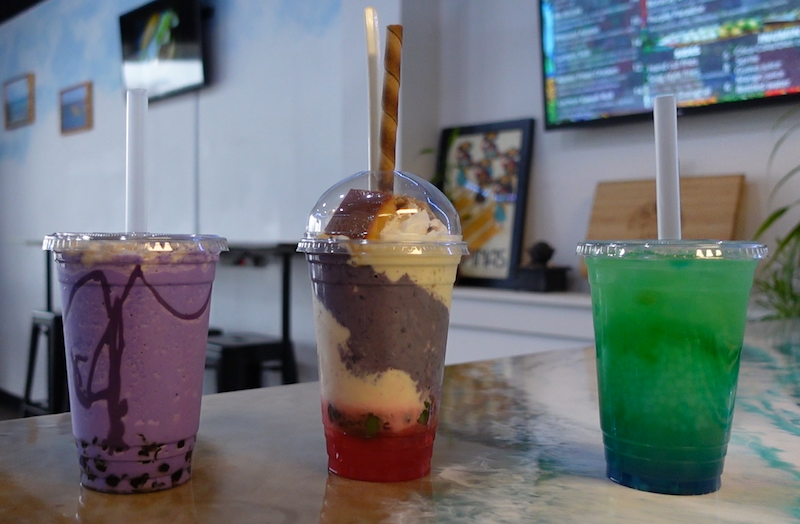 The Boracay Breeze
This one's for the citrus fans. The Boracay Breeze is the perfect spring/summer drink. With freshly squeezed calamansi, a sort of orange-lemon hybrid fruit, the Boracay Breeze is extremely refreshing—and yes, it pairs nicely with Lasa's sandwiches.
Halo-Halo (Mix-Mix)
According to Jhef, Halo-Halo is a national dessert of the Philippines, and for good reason. It has a lot going for it and is both a spectacle to behold and a delight to devour. If you like ice cream, it's got ice cream. If you like coconut, it's got plenty of that. If you like leche flan, jackfruit, and Stick-O's, it has all of that too. If you really want a treat that is both affordable and decadentt, the Halo-Halo delivers.
Lechon Kawali Roll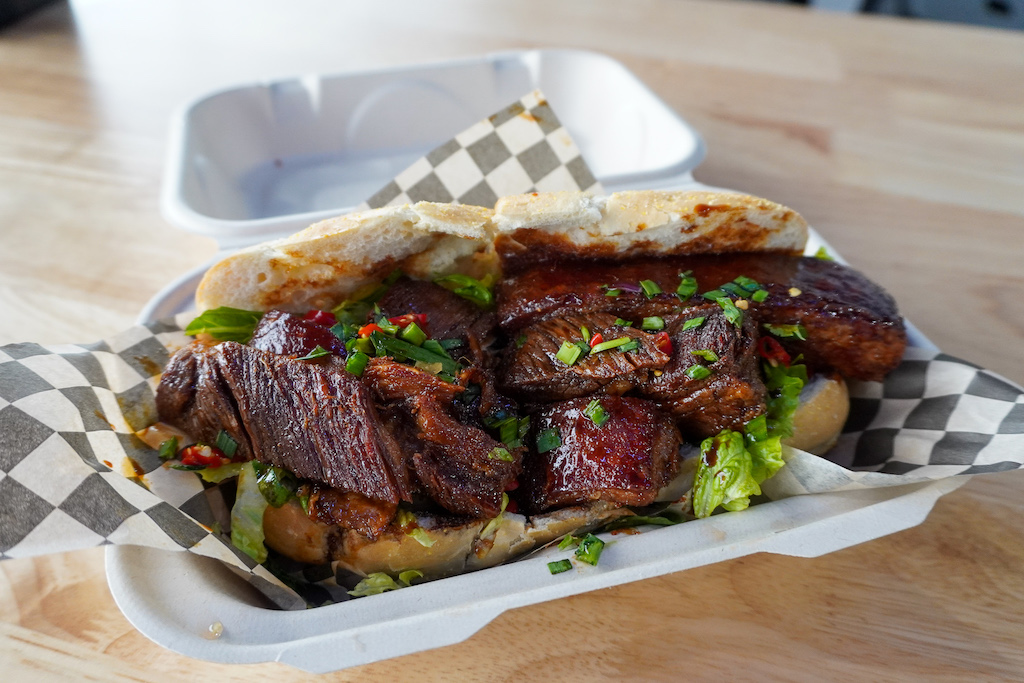 The Lechon Kawali Roll is a perfectly crispy pork belly sandwich. Even before the pork makes it to the fryer, it's been boiled and seasoned for hours. The tender love and care given to this sandwich really comes through in its flavor. The pork's delicious and sticky teriyaki glaze is complimented by a spicy chili garnish, and I will absolutely be returning for this sub.
Lumpia Sub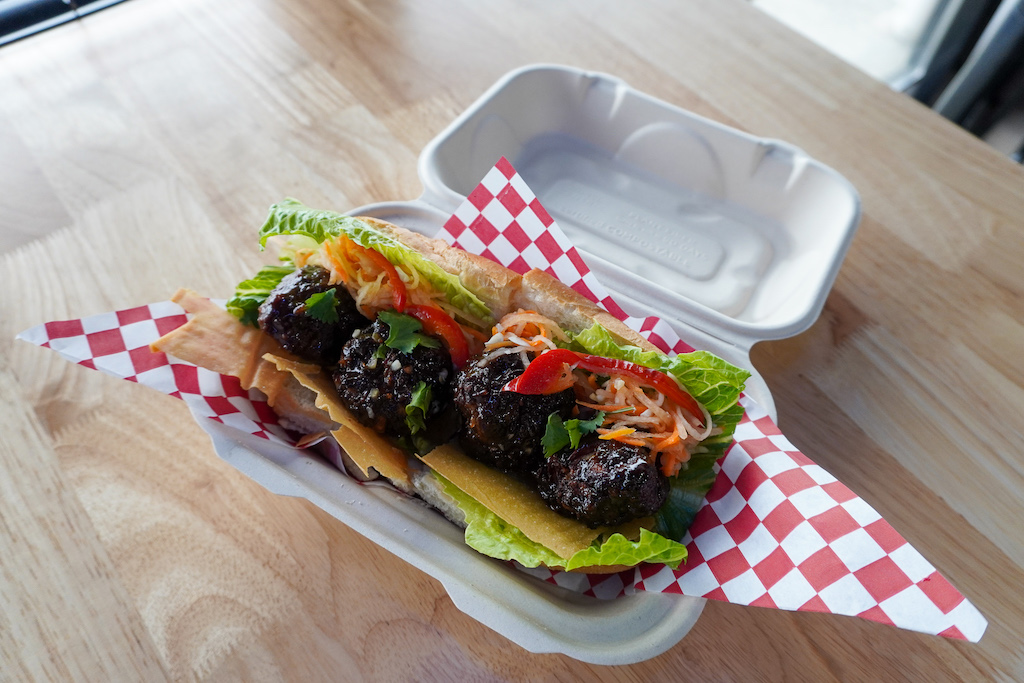 This Lumpia meatball sub is a complete departure from your standard Italian-style meatball sammie—so much so that it wouldn't do any good to try to compare them. The Lumpia Sub has a completely different flavor profile. (Side note: The Lumpia recipe was created by Katrina's grandma, and Jhef and his crew spun it into sandwich form). One thing I thought was really clever about this sub was how they lined the interior with big lettuce leaves, preventing juices from making the bread soggy. The Lumpia Sub is a delicious, hardy sandwich and you'll have a hard time finding anything like it elsewhere.
Pressed Adobo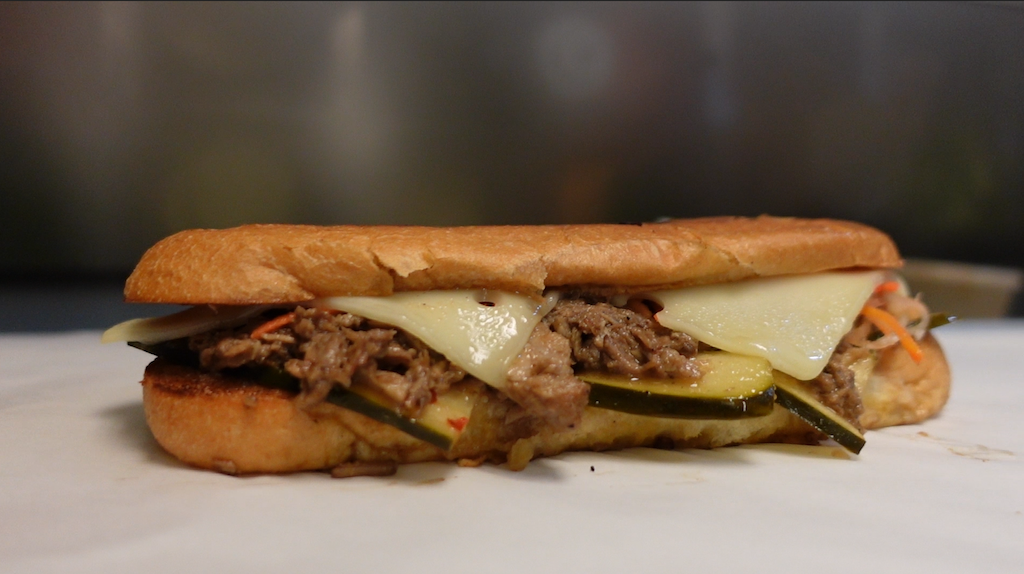 The Pressed Adobo sandwich is similar to a Cubano, so if you're a fan, I'd highly recommend giving the Pressed Adobo a try. It's is made with juicy pork, melted swiss cheese, spicy sili pipino (Filipino pickles), and one of my favorite ingredients at Lasa: atsara. Atsara is pickled green papaya that's got this tangy-spicy quality that I can't get enough of. I could see this being a "go-to" item for many customers.
RATING: "Best of Both Worlds"
If I had to give Lasa Sandwhiches and Pearls a rating, I'd give themt the "Best of Both Worlds" award because they exemplary Filipino flavors on quality sub sandwiches—not to mention the sandwiches are just as good as the drinks!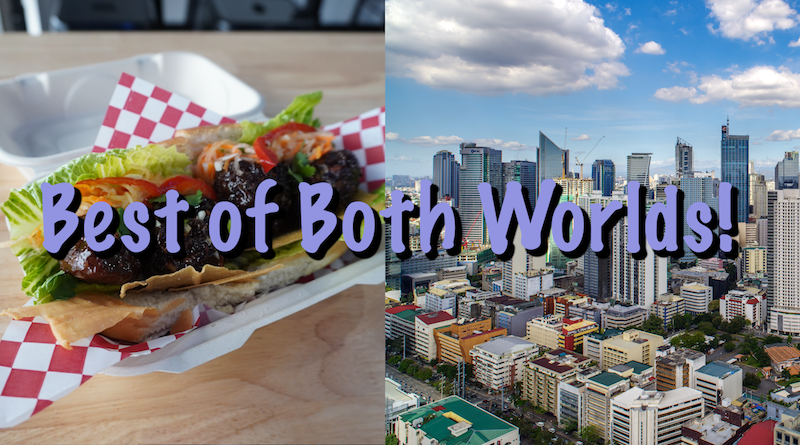 For more information on Lasa Sandwiches and Pearls, visit their website at Lasasandwiches.com, or follow them on Instagram @lasa_sandwichesandpearls.
Previous Local Eats stories