The Irishmen in Everett is a local favorite, and that's apparent when you hear the bartenders greeting customers by name. The pub has been a staple in the area since Barry Boyle, the owner, first opened the pub in 2007.
One gentleman I spoke with—the first patron of the day when I visited, told me he's been ordering the Fish and Chips there for years.
The Irishmen's physical space feels homey and well-loved. A variety of Irish decor, including a collection of "Guinness" memorabilia, adorn the walls. The pub also features more than a few photos taken by Boyle's wife, Heather.
The wooden tables, chairs, and booths combined with beautiful yet simplistic stained glass pieces add to The Irishmen's authenticity. And while there's plenty of standing room for crowded nights, Barry says they're hoping to open up the basement floor of the pub for additional seating and private events within the next year.
From Ireland to Everett
"Back home, they're just pubs 'cause they're all 'Irish Pubs' in Ireland," said Boyle, who moved to Washington state from Belfast, Ireland in 2001. When I asked why he decided to come to the states, Boyle said, "just fancied the change, to be honest with you."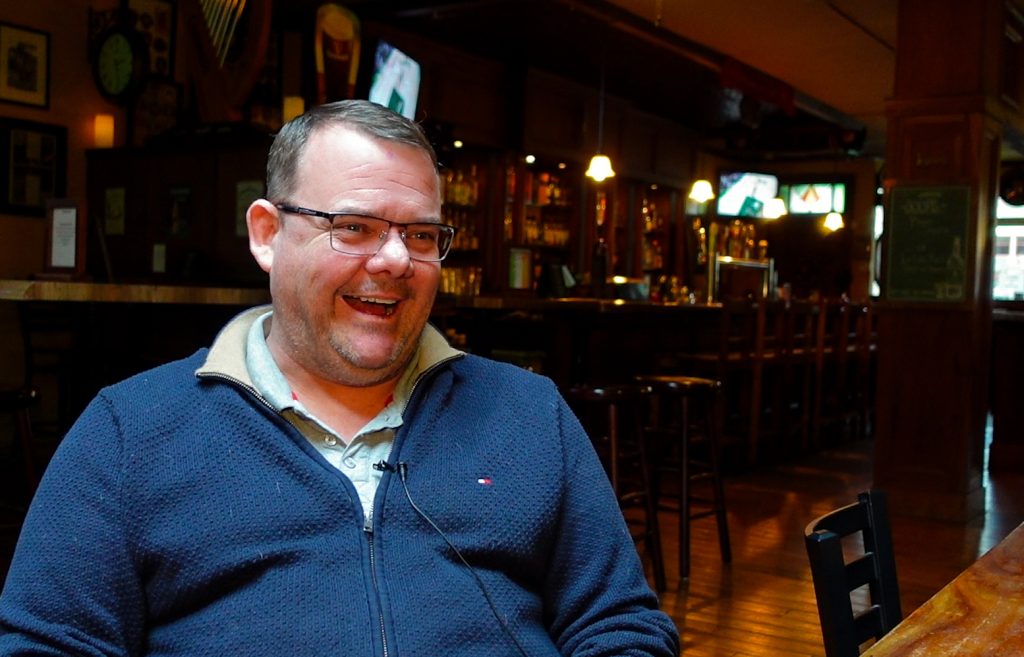 Boyle first came to Washington to visit an old friend, and that's when he resolved to make the Seattle area his home. "I only meant to be here for two weeks but fell in love with the place, so I stayed," he explained.
Twenty-one years later and Boyle says he's still loving the Pacific Northwest. "It's the people," he said before explaining that he's also fond of the natural beauty of the area. "And the people are just amazing people. Nothing really phases people from Washington. They're very much like people from Ireland—they just sort of put their heads down and get on with it, and that's what I love about it."
Boyle family recipes
Boyle has been working in various positions in the food industry for most of his life, but his affinity for good, hardy food didn't begin there. Boyle's mother, Anne Boyle, taught him how to cook when he was a boy back in Ireland.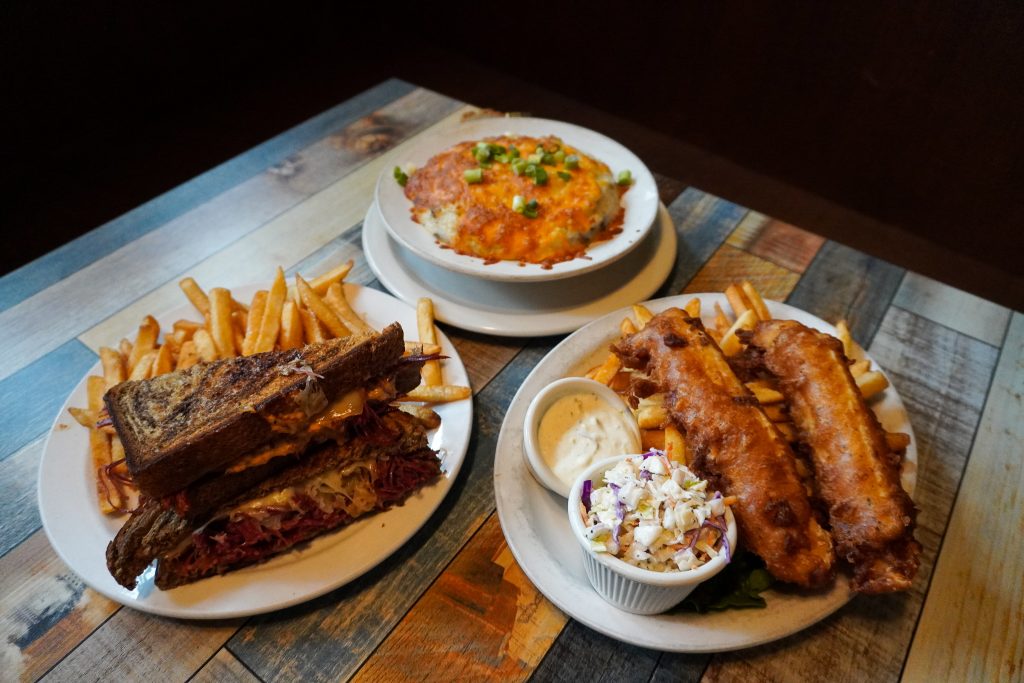 "We were taught from a very young age how to cook," he said. "We were taught to be self-sufficient 'cause both my parents worked—they had to. And yeah, my mother showed me how to cook, and I brought the recipes with me [to Washington]."
The Irishmen has been sticking to Anne's recipes for fifteen years now. Boyle told me that the recipes haven't changed since the pub first opened and that "they never will."
THE FOOD
Rueben Sandwich
The Rueben was a straightforward, no-nonsense rendition of the classic deli recipe, but every element was as it should be. The marbled bread was perfectly toasted. The corned beef was salty and hardy but wasn't trying to steal the show—allowing the sour kraut and Swiss cheese some stage presence as well. As a huge fan of sandwiches (@bo_thesandwichguy on Instagram), I've had plenty of Reubens. I've even tried the famed Katz's Deli Reuben in NYC. I liked the Irishmen's Reuben more simply because it wasn't trying to be a novelty menu item (i.e., there wasn't an unnecessary amount of meat—while I love corned beef, huge portions look good on the gram, but aren't very practical and detract from the harmonious qualities of a sandwich).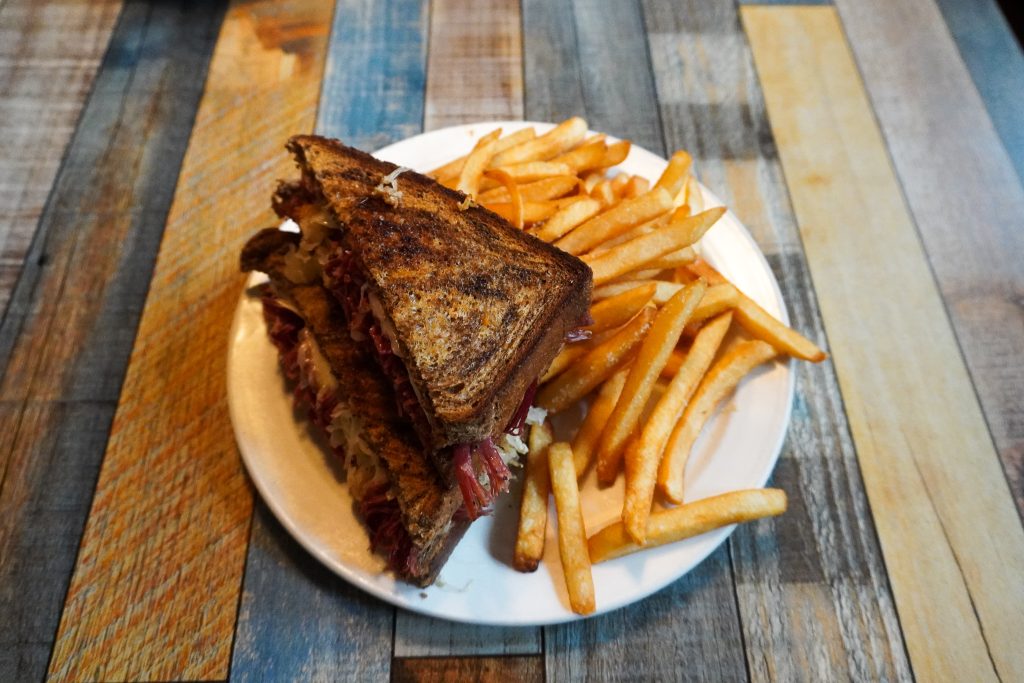 The Irishmen's Reuben was a perfectly portioned, well assembled, quality sandwich and is an ideal "go-to" lunch menu item (and pairs nicely with a Guinness).
Fish and Chips
I wasn't planning on ordering the fish and chips (I'm not the biggest fan of deep-fried food), but after Barry told me they're one of his favorite menu items and chatting with that customer who's been ordering them for years, I decided I'd be a sucker not to try them. And I was right. While the fish and chips don't vary from the basic concept—deep-fried codfish with tartar sauce and a side of fries, The Irishmen served up the juiciest and most flavorful fish and chips I've ever had. The fry of the fish was light, crispy, and flakey, and the homemade tartar sauce tasted noticeably fresh and vibrant.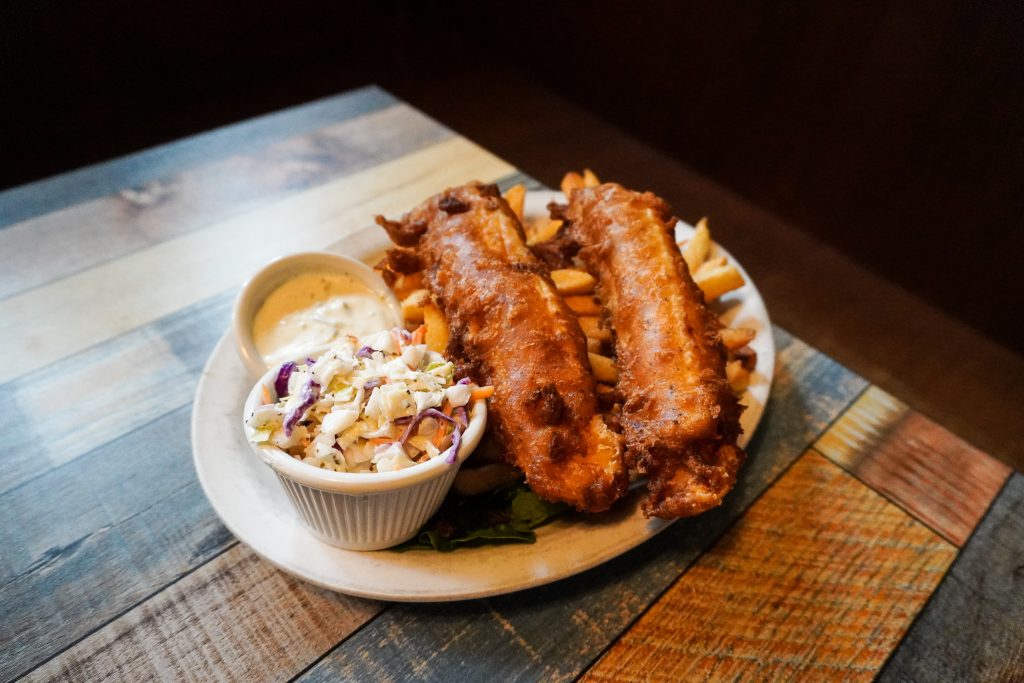 The Irishmen's Fish and Chip's are succulent and splendid. I'd recommend these to anyone without hesitation.
The Shepherd's Pie
Barry's favorite menu item will make you feel at home. This traditional rendition of Shepherd's Pie is made with lamb, ground beef, peas, carrots, onions, and rich gravy. The mashed potatoes on the upper half of the plate are topped with melted cheese and green onions, and the pie is served with a side of soda bread. All of that is to say that the Irishmen's Shepherd Pie is delicious and hardy. If you're more of a lightweight, you could easily split this with a date. The potatoes were quality and creamy and the stewy portion underneath was beautifully seasoned and cooked just right so that the textures of the meats and veggies were complimentary.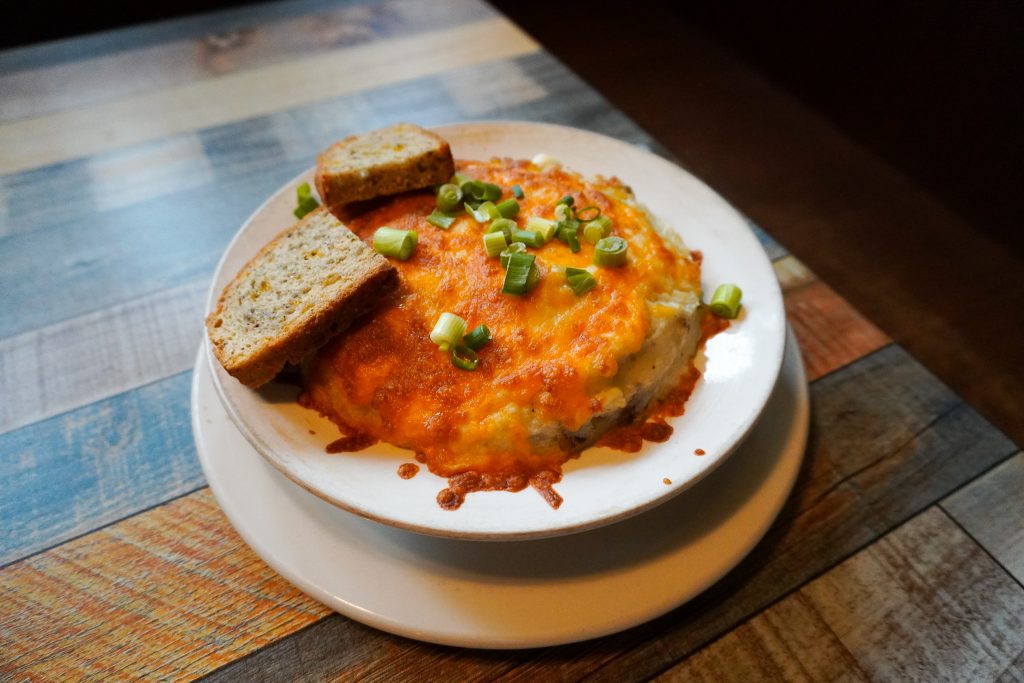 The Shepherd's Pie was not only filling and delicious but reminded me of something a culinarily adept grandmother would make.
Rating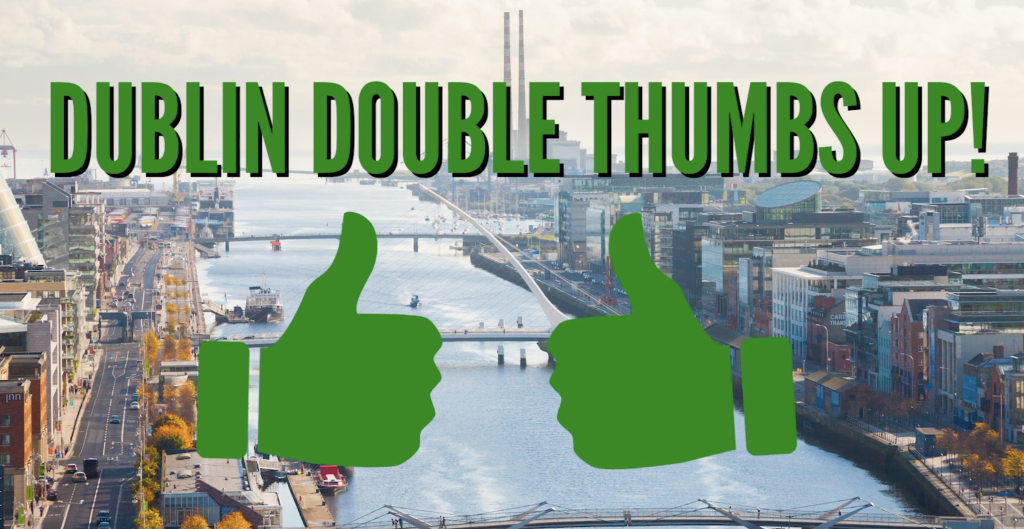 Overall, if I had to rate The Irishmen, I'd definitely give it a "Dublin Double Thumbs Up!" I loved the atmosphere, the service, and the food, and I can't wait to visit again!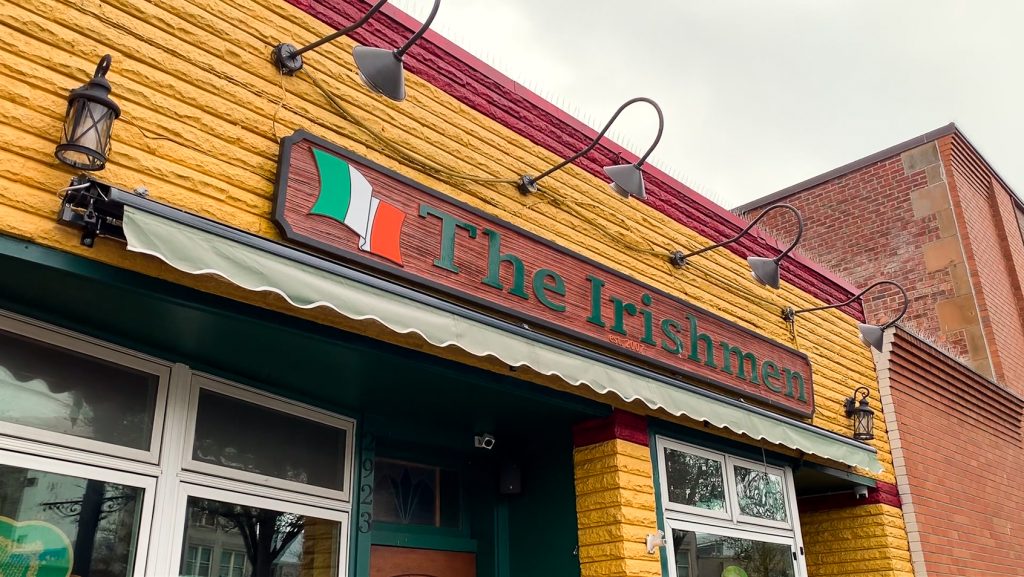 The Irishmen is located at 2923 Colby Ave, Everett, WA 98201. Their hours of operations are 3 pm to 2 am Monday through Thursday, and 12 pm to 2 am Friday through Sunday. You can follow The Irishmen on Instagram @irishmenpub.
Related Articles