Kamiak High School theater returns to the stage with Chicago
MUKILTEO, Wash., May 4, 2022 – After a two-year break due to the pandemic, Kamiak High School's drama department returns with a high-energy performance of the 1975 musical Chicago opening this weekend.
Chicago is a two-act black comedy musical written by Fred Ebb and Bob Fosse, with music by John Kander, about aspiring vaudevilles (and murderers) during Chicago's jazz age. Inspired by Journalist Maurine Dallas Watkins' book by the same name, the story is a satire of corruption in the administration of criminal justice and the concept of the celebrity criminal, based on many real life experience of Watkins' reporting on mob bosses during the 1920's.
Although it is the second longest running musical on Broadway, Chicago was most recently popularized by the 2002, six-time Academy Award winning (including Best Picture), film adaptation by Rob Marshall which stars an all-star cast including Renée Zellweger, Catherine Zeta-Jones, Richard Gere, Queen Latifah, John C. Reilly, Lucy Liu, among others.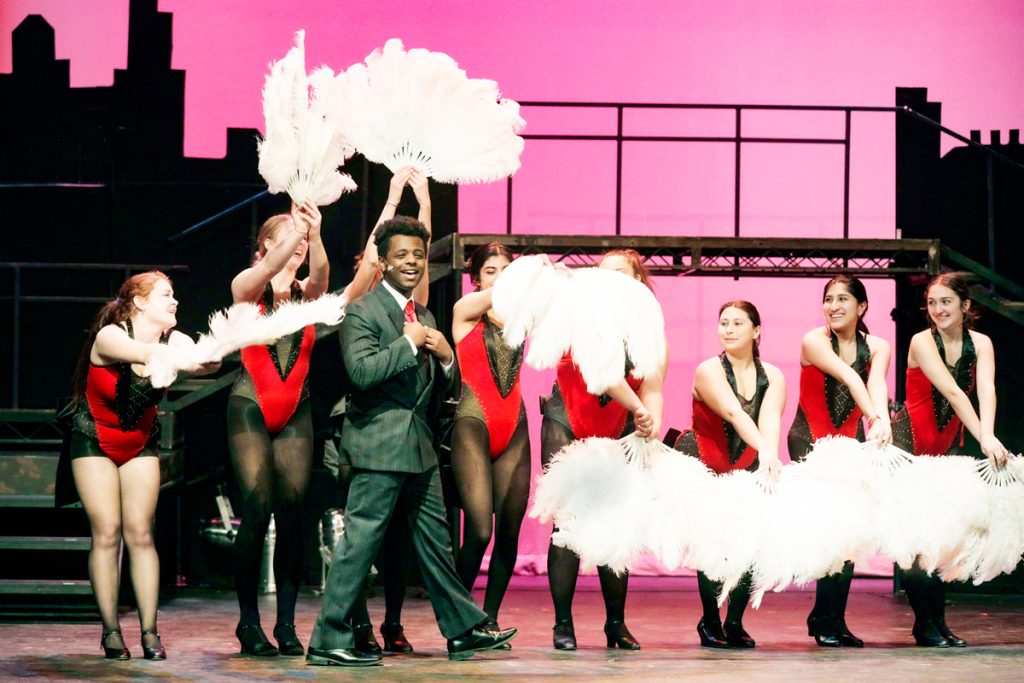 Playing the lead of Roxie in Kamiak's interpretation is Paige Shubert who adds just the right amount of attitude and strong voice ripped right out of the 1920's vaudeville act.
The part of Velma is played by Laini Kirk, a spectacular performer whose vigor and powerhouse voice really tell the story of an accused murderer.
Eyual Degaga plays a cocky and brash Billy, the lawyer meant to get these two women out of jail with a fun energy and incredible voice.
Led by the direction of Kamiak Drama Instructor Bryan Sullivan, the result is a high energy performance with big, fun characters, jazzy dance numbers, incredible singing and the telling of a well known story.
"This show deserves to be seen and these students are ready for an audience," Sullivan said.
Sullivan has been teaching for the past eight years, the bulk of which has been at Kamiak. He holds a undergrad degree in Theater Arts and a Masters degree in teaching.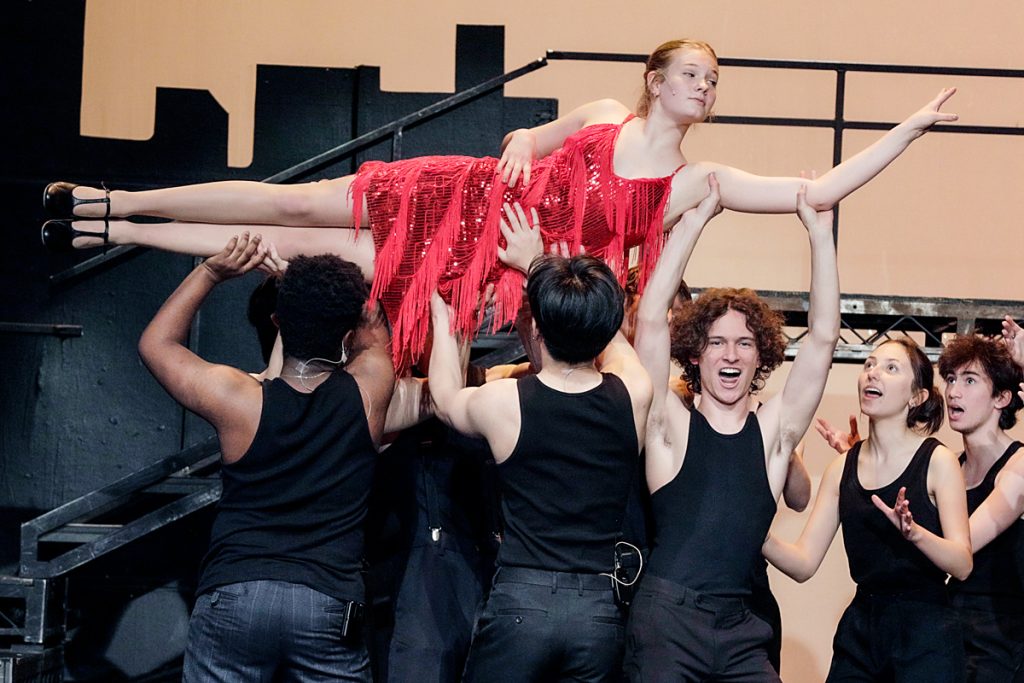 Sullivan typically meets with Orchestra Director Brian Steves and Choir Director Nancy Jefferson each summer to decide what musical they'd like to produce for the year. It's a collaborative process, Sullivan told the Lynnwood times, where they each pitch shows to each other and weigh the pros and cons of each idea. For this year's production there were no questions – it would be Chicago.
"This year, it was always going to be Chicago. The energy of the show, the incredible parts for our young actors and focus on celebrity and media hype were all good reasons to produce it. We also wanted to pick a show that the public would know in order to bring audience back to the theatre after a two year hiatus," Sullivan said.
Chicago will be one of Kamiak High School's three main stage show productions a year in addition to a good handful of smaller variety shows, student lead performances, open mics and student showcases.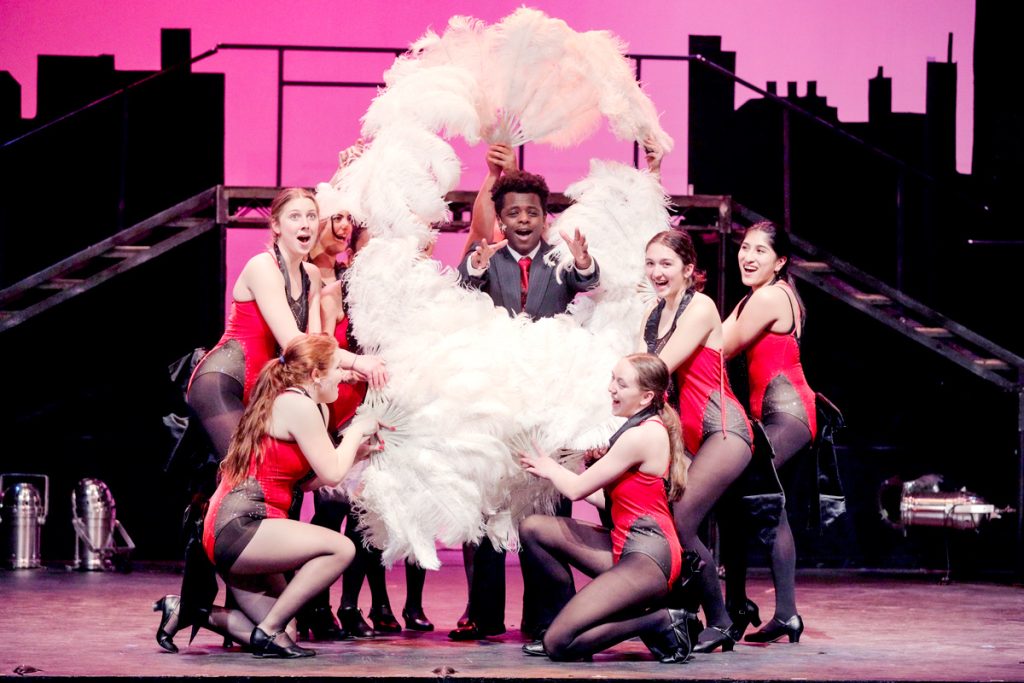 Kamiak's 2020 musical was cancelled halfway through the rehearsal process, due to COVID, which was some of the cast members in Chicago's first performance with the school.
"It feels really good to be back in the theatre this year after covid shut everything down," Sullivan said.
After two years off, Sullivan told the Lynnwood Times the production team had to "dust off [their] rehearsal process a bit" but the students were hungry to put on a full scale production at a truly unbelievable level.
"The sense of community around theatre is what I missed the most. Everyone had to hunker down in their own little world and we lost some of the connections we form with the people around us," Sullivan said. "Theatre is rooted in the communal experience of putting on a live performance or being in the audience experiencing it with others."
Kamiak's Drama Department will performing the well-known musical May 6, 7, 13, and 14 at 7 p.m., and a matinee on May 14 at 2 p.m..
The price of admission is $15.00 for adults, $10 for students and seniors, and all seats are general admission.
Tickets can be purchased by visiting: https://wa-mukilteo-lite.intouchreceipting.com/kadrama