36th annual Powwow at Edmonds College
LYNNWOOD, Wash., May 9, 2022 – Edmonds College hosted its 36th annual Powwow this weekend, and despite the heavy showers, vendors, dancers, and drummers of all ages participated in spirited celebrations of culture. Several smaller events, such as a presentation on the history and etiquette of Powwows, took place on Thursday and Friday, while the Grand Entry Powwow event was held on Saturday.
"The truest purpose of a powwow is cultural celebrations and cultural sharing," says Edmonds Powwow Committee Chair Lia Andrews.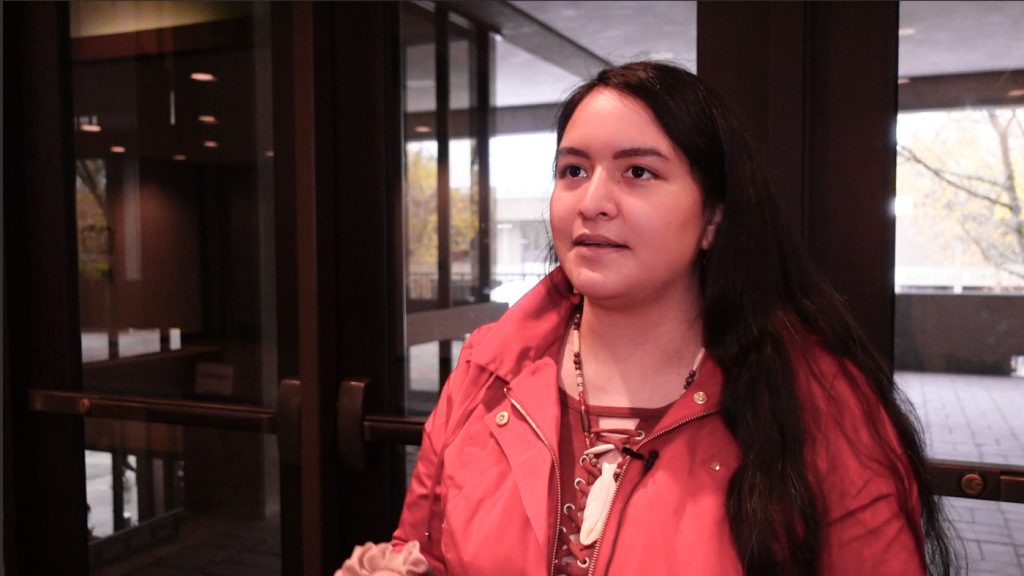 A common misconception about Powwows, according to Andrews, is that they're exclusive to Native people. "People think it's a closed practice and only Native people go to it—it's for everyone. We want everyone to come. We want everyone to learn," she says.
During Saturday's Grand Entry Powwow, participants competed in traditional drumming and dancing events. One of the non-competitive, social dance categories that highlighted the welcoming nature of the Powwow was the all-tribes circle dance, where the emcee welcomed anyone and everyone to join in and dance as one, regardless of whether or not dancers wore traditional regalia.
Winners of the competition, selected by a panel of Elders, were awarded payouts from the college's tribal grant. The prize money amount was determined by the number of participants in each event category.
Several vendors selling food, dream catchers, jewelry, and more also turned out for Saturday's event.
Edmonds College President Dr. Amit Singh looks forward to the Powwow every year and is grateful for the strong partnership the schools have with the Native community.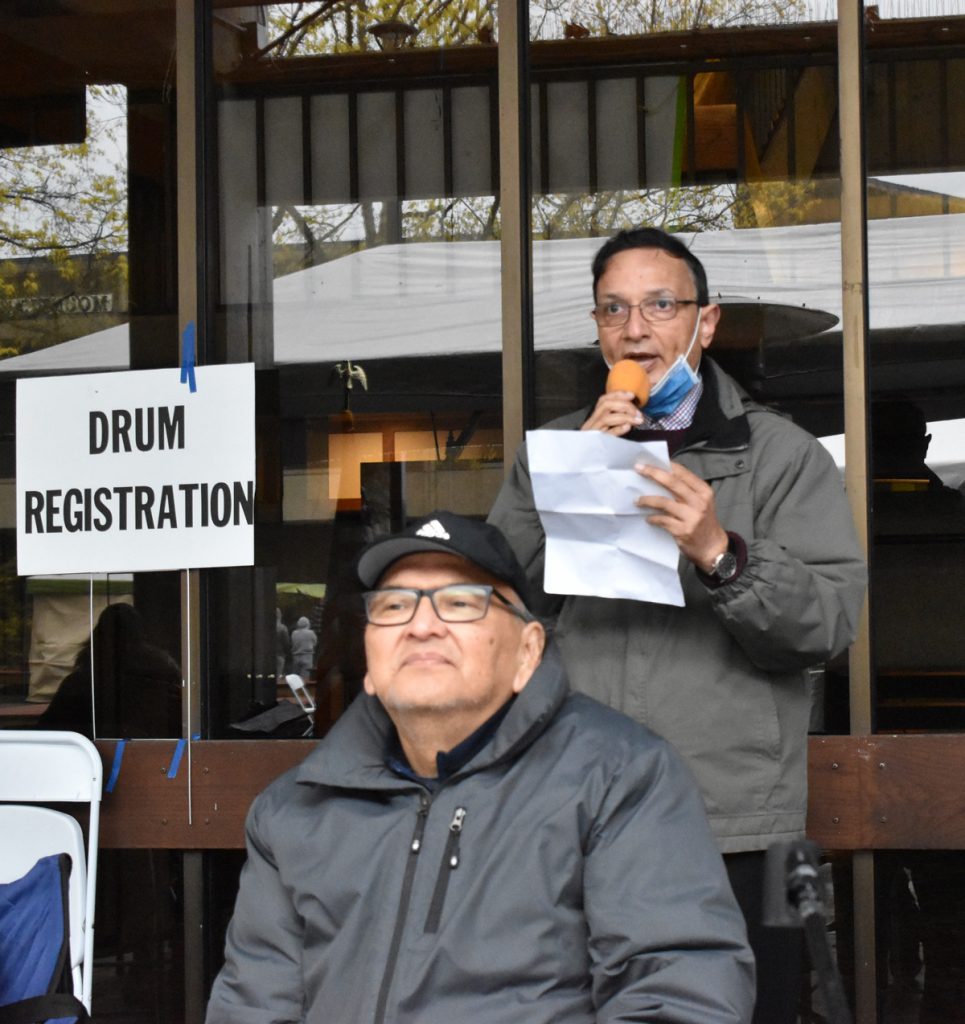 "It's wonderful to hold this event at Edmonds College," he said. "We've been doing it for a long-long time, and the real purpose is to acknowledge and celebrate with our indigenous people, their culture and their heritage, and that's why we are here."
Vice President of Equity, Inclusion, and Belonging at Edmonds College, Dr. Yvonne Terrell-Powell, also noted the Powwow's unique opportunity to share culture and values and spoke to how the event nourishes the school's sense of community.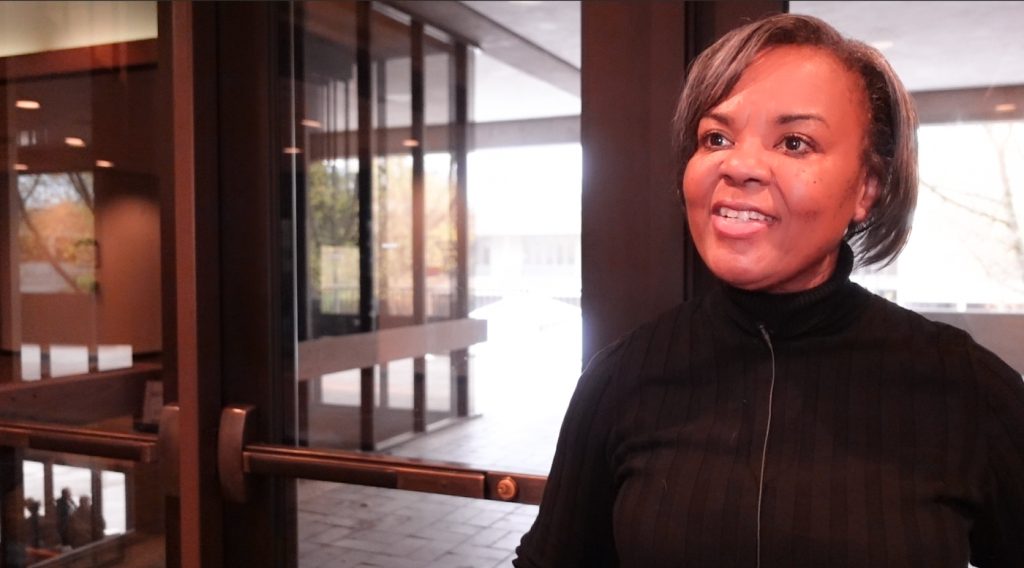 "Individuals just have an opportunity to come in and share culture, love, pride, and togetherness," she says. "We know that's so powerful from a spiritual perspective when you can pull all those together, and what that does for community. I think that's just really great, just honoring and respecting is really important to the community and the work that we need to be doing here at the college."
Saturday's turnout was slightly smaller than previous years due to the pandemic and rain, but that didn't diminish the event's importance whatsoever. As Board of Trustees of Edmonds College Chair Wally Webster explains, "It's smaller than it was in 2019. We had hundreds of people here. But today, coming out of the pandemic, as well as the rain, we don't have as many here today. But the meaning is still the same."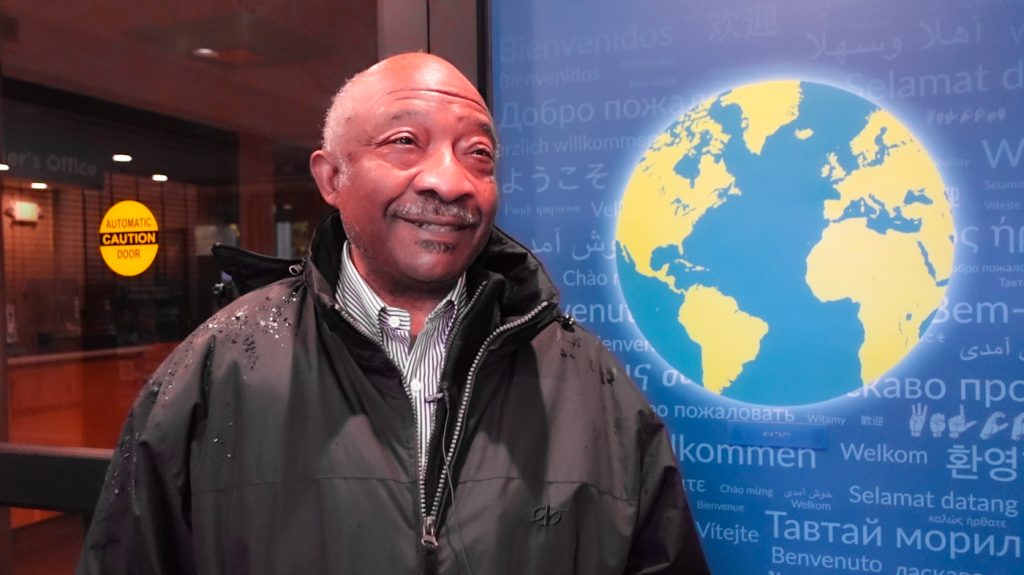 "It's still uplifting," he continued. "It's still educational to see and understand the various cultures that we work with, and that's absolutely important for us [to continue] welcoming and growing this community."
To read about 2019's Powwow at Edmonds College, click here.
Pictures from the 36th annual Powwow at Edmonds College