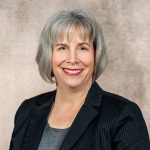 EDMONDS, Wash., June 29, 2022 — Former Shoreline Superintendent Dr. Rebecca Miner has been selected by the Edmonds School District Board of Directors to serve as interim Superintendent for the 2022 through 2023 school year.
Beginning July 1, Dr. Miner will replace Superintendent Dr. Gustavo Balderas, temporarily, until the school board can find a permanent replacement for the Superintendent position.
After Dr. Balderas announced in March he would be resigning at the end of June for a position in Oregon, the Edmonds School Board has been actively searching for an interim candidate who had superintendent experience as well as a knowledge of Washington State, more specifically Snohomish County. After hiring a search firm and interviewing their top candidates, asking questions provided by stakeholder groups, Dr. Miner was voted to be the board's top pick at their meeting held April 26.
"There are lots of things that a potential candidate wants to look at," Miner told the Lynnwood Times. "I was very fortunate not to be in a position where I had to take anything that came my way, so I was really able to look at the District and see if I thought the alignment for what they need in the coming year was a good fit for my skillset."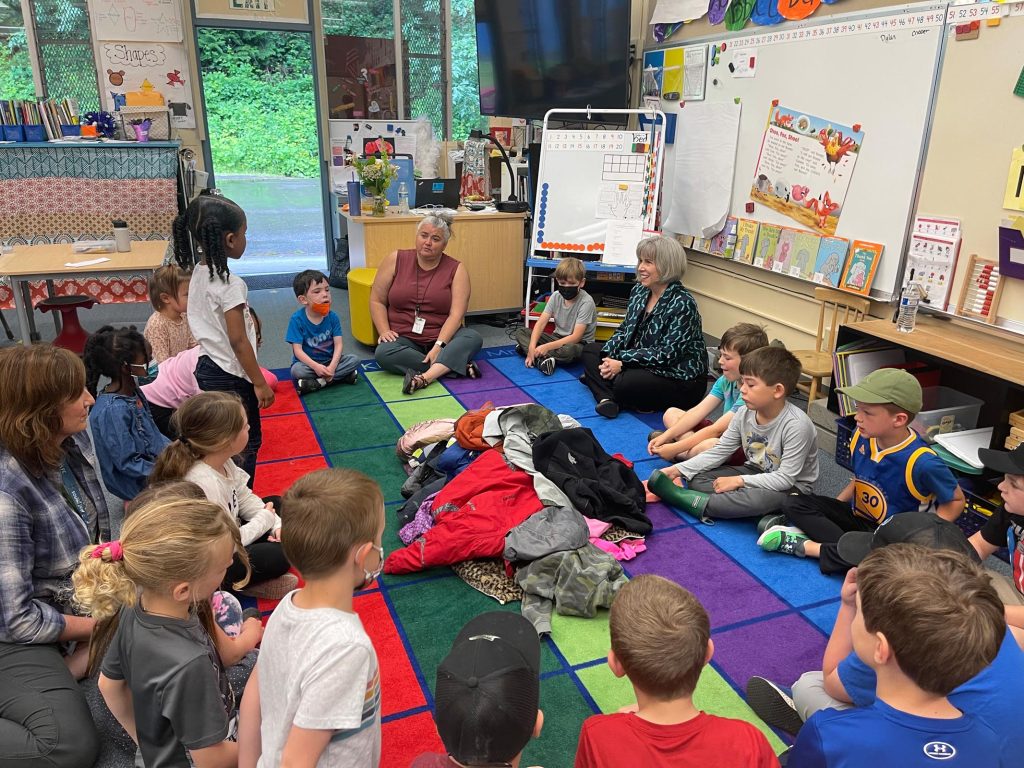 As the school year proceeds Miner hopes to focus her efforts on teaching and learning hoping to reach equitable outcomes for her students while tending to their social, emotional, and mental health needs.
"In the early days I just plan to get to know people as best I can, get to know our facilities, and visiting all of the schools," Dr. Miner shared. "In the summer, our office will be housed in transportation and maintenance so I'm looking forward to getting to know a lot of our staff there since a lot happens in transportation and maintenance over the summer."
Dr. Miner has served as Shoreline School District's Superintendent for seven years and Superintendent with White Pass School District, just south of Mount Rainier, for three years prior to that. She is currently working with the Washington Association of School Administrators (WASA) as inclusionary practices project lead and serves as the interim assistant superintendent for teaching, learning and equity in the Evergreen School District.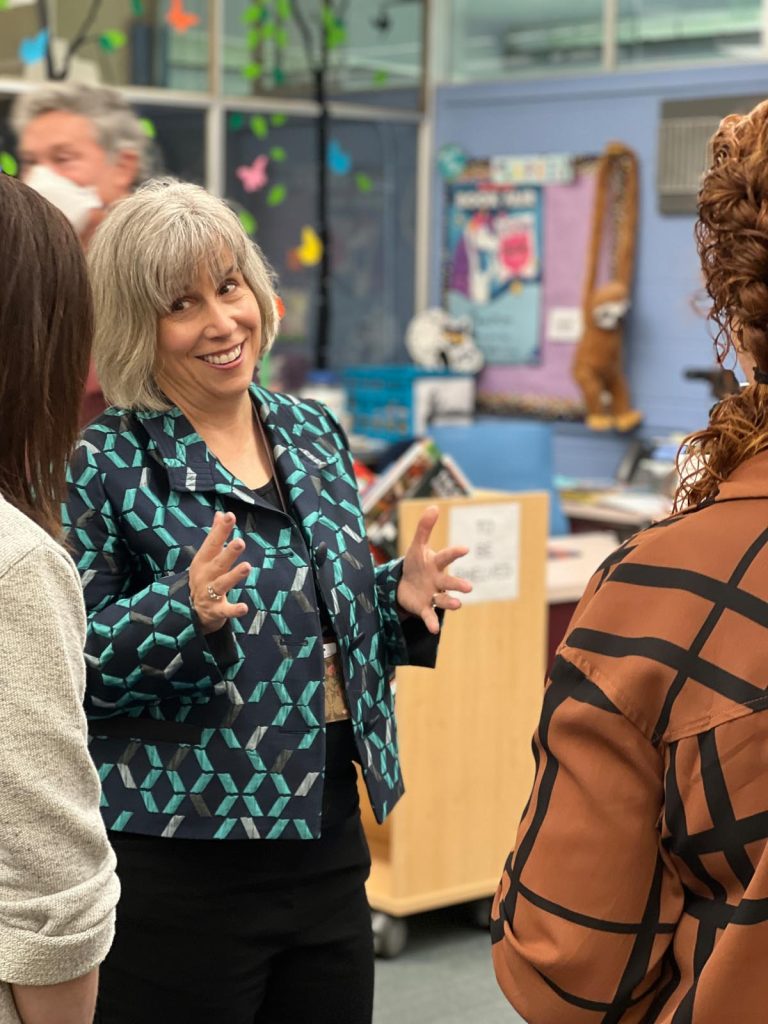 After serving as a superintendent for ten years, Miner decided to step down from her position in Shoreline because she felt it was about time for a "tinge of adventure" and to "try something different."
"Like many of us, the pandemic really limited the things we could engage in that we love. After ten years, it seemed like a perfect time for me to take a break and I was very, very, grateful to have the opportunity to do that and do that WASA work for a year before coming back into the work of superintendency," Miner said.
Miner shared with the Lynnwood Times the areas of opportunity and challenges she has observed in the Edmonds School District are not too different than the challenges faced in most districts in the public school system such as transitioning out of remote learning, and staffing shortages.
"Continuing to recruit and retain a high quality, passionate workforce to support district operations will continue to be a priority," Miner told the Lynnwood Times.
Through touring many schools in the District, most recently Spruce Elementary, Miner was impressed with the school staff's commitment to student learning and intentional focus on students and their needs.
Miner began her extensive history working in public education teaching special education and language arts at the high school level, and Spanish language and special education at the middle school level.
"The opportunity I've had to work as a special educator, working with families…it's a lens I look through with all of the work I do having those experiences. It helped shape me as an educator and drives my work going forward," Miner told the Lynnwood Times.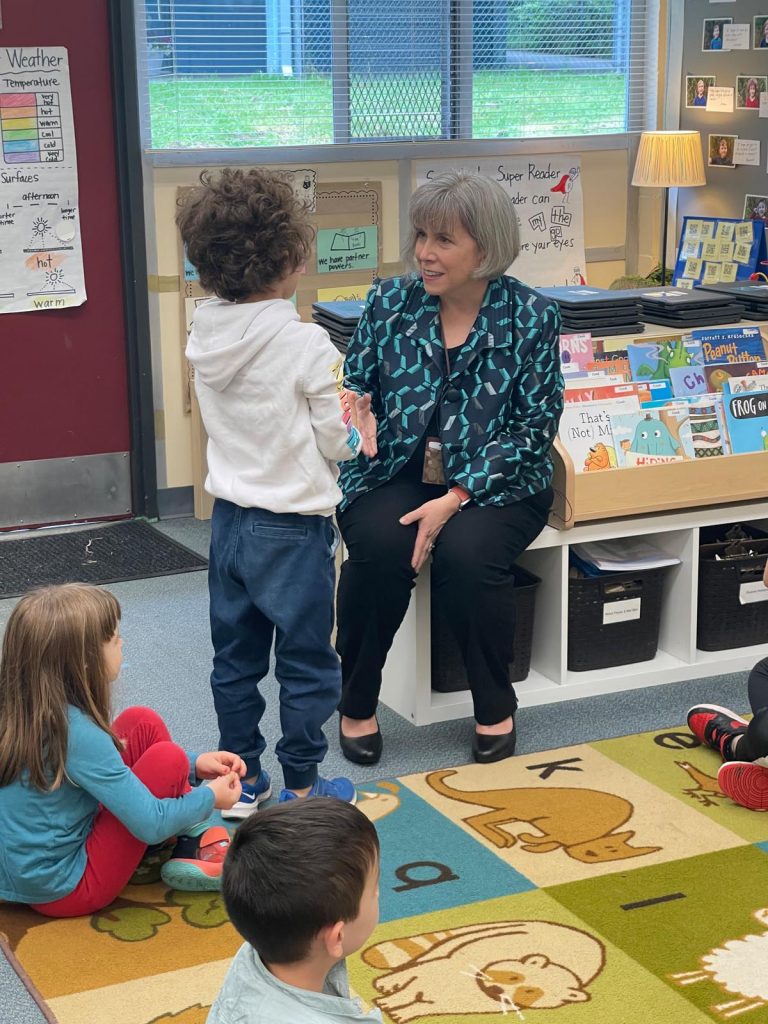 Before becoming an educator, Miner had always had a tremendous love for school even spending her summers creating lesson plans for her friends, three sisters, or stuffed animals when she was a child. When her father returned home from serving in World War II, he attended college on the G.I. bill. Around the same time, Miner's mother, who had an eighth-grade education and grew up on a farm in North Dakota, received her G.E.D. Her sister attended college and eventually received her Doctorate. Seeing the impact a college education had on her family, solidified Miner's love for education and inspired her to become an educator herself one day.
"I just always saw education as pretty fun and something that could really open doors for you," Miner said.
Miner grew up in Vancouver, Washington. She and her husband, Timothy Buckley, look forward to relocating to the Snohomish County area where she imagines many of her neighbors will often spot her walking her one-year-old pug mix, Stanley, in the surrounding parks. When she's not serving in public education, she prides herself on being a "somewhat pro" knitter.
The school board will begin an extensive national search for the District's next permanent superintendent position, seeking input from key stakeholders, beginning this fall. When the Lynnwood Times asked Dr. Miner if she had any plans of remaining in the ESD superintendent position or, if not, what came next, she said:
"My career goal, at its most foundational, is just to serve public education in a place where my skills match up with the needs of the district or organization I'm working for. I don't have any firm plans other than just doing a great job in the coming year."
To follow Dr. Miner on Twitter, click here or search @SuptMiner.