Mindful Mondays: Take an intentional break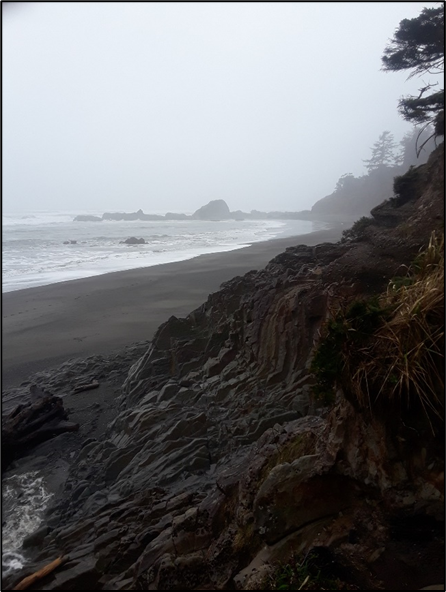 It's a long drive to the Washington coastline but if you get a chance, find this tree, and check out the wet, fern-walled grotto and stream underneath it.  I don't like the word, "magical" but it really did feel special.
Today's invitation is to not only find the roots and stability in your life but to be mindful to turn around and take in that surf.  The ever changing, always the same, ever present water's edge.
A trip to the ocean is rejuvenating and restorative. If you can't make it there, slide down to a local beach. It will do nicely to refresh your spirit.
Roots seek and store resources. They hold ground.
This tree does not endure because it has a positive attitude.  Although we know plants respond to music, I don't know if the sound of pulsing waves lulls it into relaxation. The tree does not proclaim victimhood or domination, nor does it rely on the praise and adoration of beachgoers. It manages as well as it does because it knows its essential needs. It knows its capacity and works with what is available. It adapts out of necessity.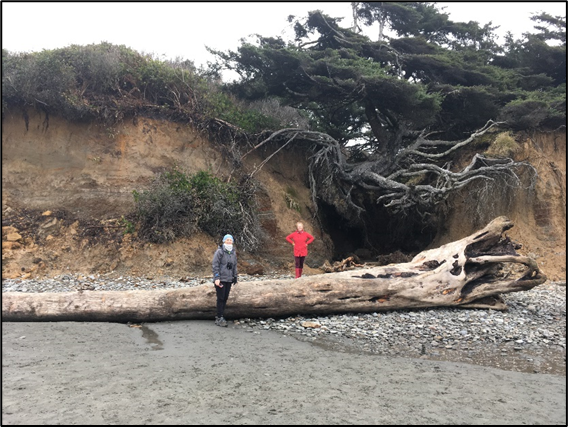 The Cave Tree of Kalaloch is doing its best under the circumstances.
It simply is.
Mindfulness practices this week:
Become aware of your most essential resources. Consider who, what, and where you can go for hydration of your spirit. Be with them. Do that activity. Collect what you need. Go there.
Know that you have a canopy of expression to offer. Simply being open is an act of generosity.
Natural sources of erosion exist. Know them. Befriend them (this is a bigger topic but explore this idea)
Hold your ground with pride. The hillside needs your contribution.
You have an immense reservoir of equanimity and integrity.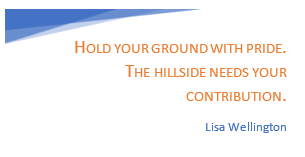 ---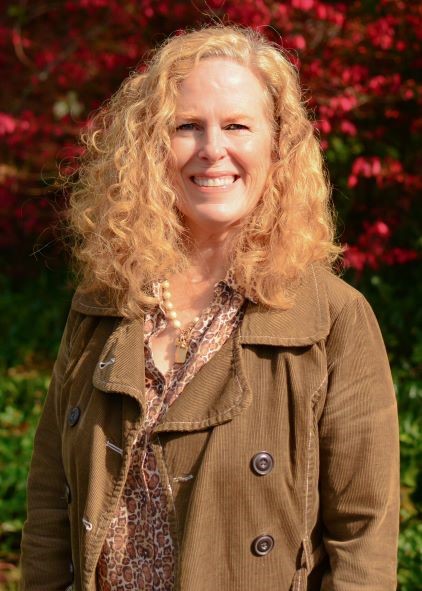 Lisa Wellington is a Certified Mindfulness Teacher who writes about integrative practices that downshift stress, increase insight, and jumpstart joy.
She is best known for her work with law enforcement professionals as well as those challenged by housing instability and addiction. Trained in the Fine Arts at Washington State University, she specializes in group training that engages participants' inherent creativity.
If she is not under a stack of books about psychology and spirituality, she can be found at a Puget Sound beach or nearby trail, always searching for the absurd, which is her superpower.