Candlelight vigil honoring Everett mother murdered during home invasion
MILL CREEK, Wash., August 30, 2022—About one hundred Mill Creek community members gathered Sunday, August 28, to show their respects for Irah Sok, 36, who was murdered during an invasion of her South Everett home Friday, August 19, while her husband and six-year-old son were inside.
The Snohomish County Medical Examiner confirmed that Sok died of a single gunshot wound and the manner of death was homicide.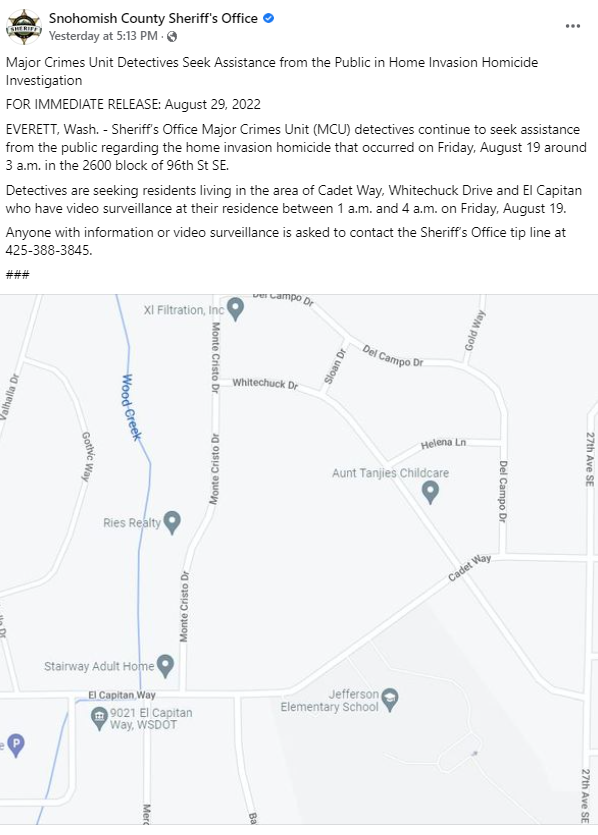 The three suspects are still at large, and the incident is currently being investigated by the Snohomish County Sheriff's Office. Sok's friends, family, and law enforcement are asking the public to step forward with any tips, big or small, to assist this investigation.
Sunday's candlelight vigil was organized by the Mill Creek Chamber of Commerce, with permission from Sok's family, presenting community members the opportunity to say a few words, sign a book, and pay their respects in front of Sok's former photography studio at 1700 132nd Street Southeast, Suite G.
Sok opened this studio, Irah Sok Images, just seven months ago, realizing a longtime dream of hers.
Prior to opening her own studio in January, Sok was practicing her craft out of her garage at home. Her photography was recognized internationally by receiving an AFNS award – an international competition for photographers in the field of maternity and newborn, Sok's specialty.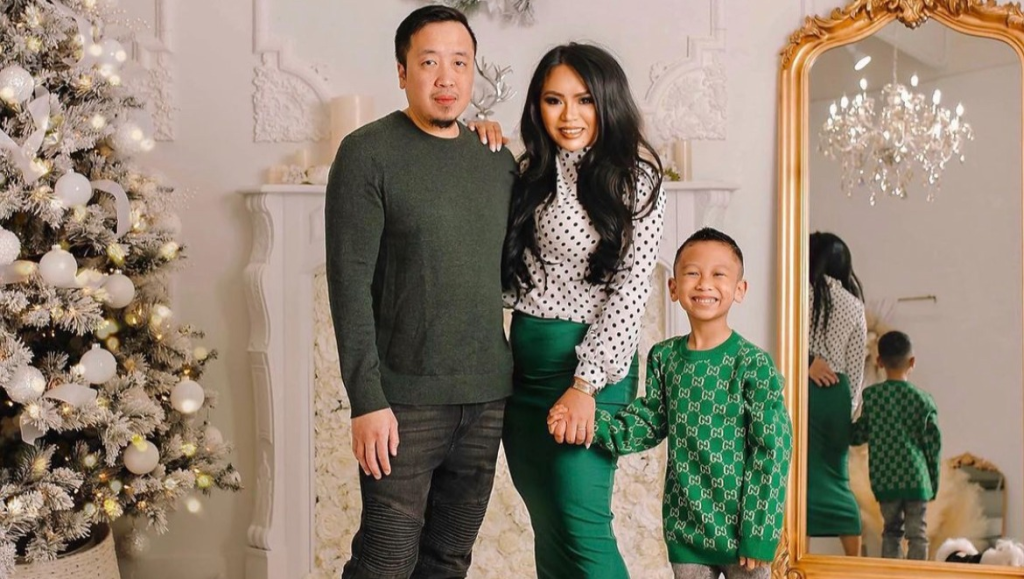 "Her husband doesn't have a wife anymore; her son doesn't have a mother anymore because someone decided to break into her home and take someone's life. We will not forget, we will continue to hit these pavements with our fliers, we will continue to call in the tip line and justice will be served for Irah," Kelly Burns, friend of Irah's and local business owner, said.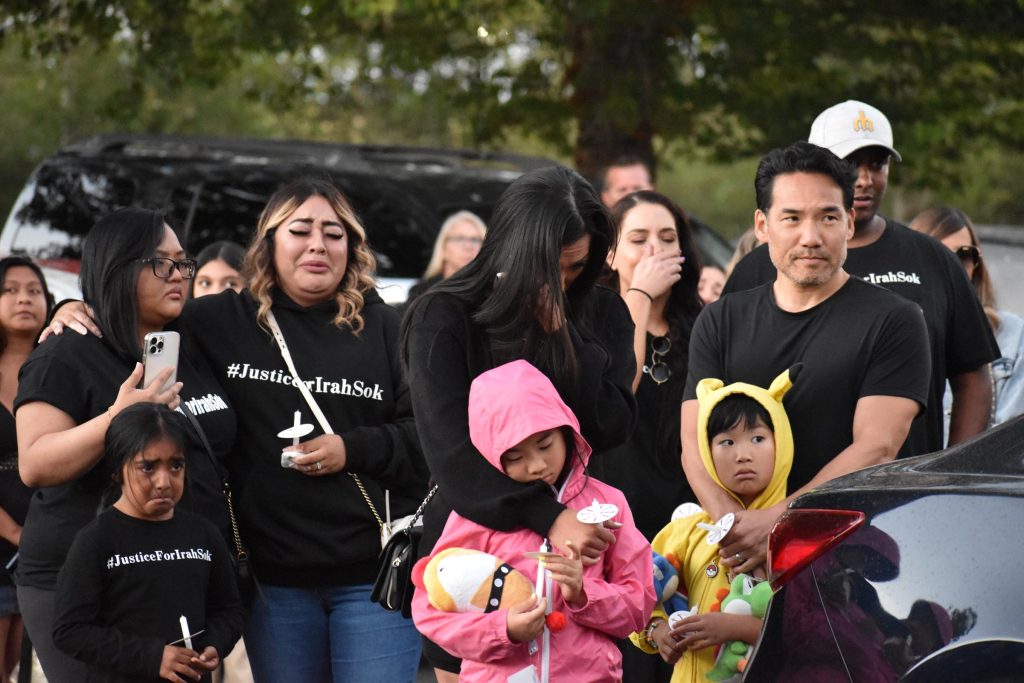 Sarah Mitchell, friend and colleague of Sok, told the Lynnwood Times Irah was a woman of extraordinary talent and work ethic. She was well-loved, well respected, and encouraged other to follow their dreams. Mitchell, a local Mill Creek business owner herself, said she grew to know Irah over the last couple years through supporting each other's businesses.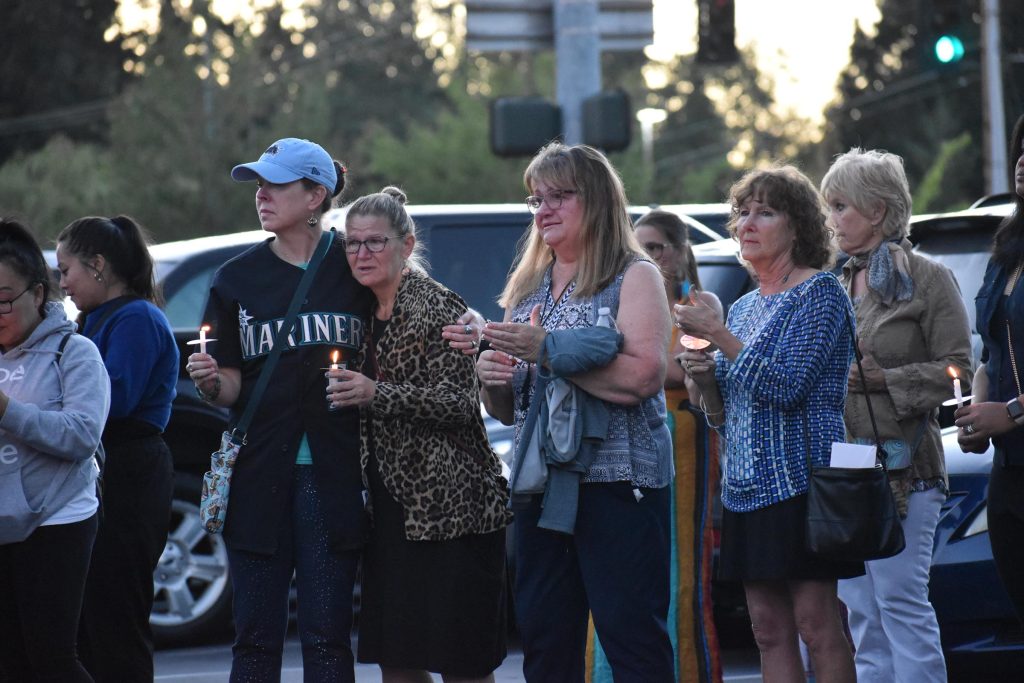 "She was an inspiration. As a mother, as a business owner, as a woman of color. You don't meet very many people every day, who are a huge success, and a talent, and have a drive, and who are accepted and well-loved by everyone in the community. She really inspired me to keep following my dreams, be a good mother, and loving those around you," Mitchell told the Lynnwood Times.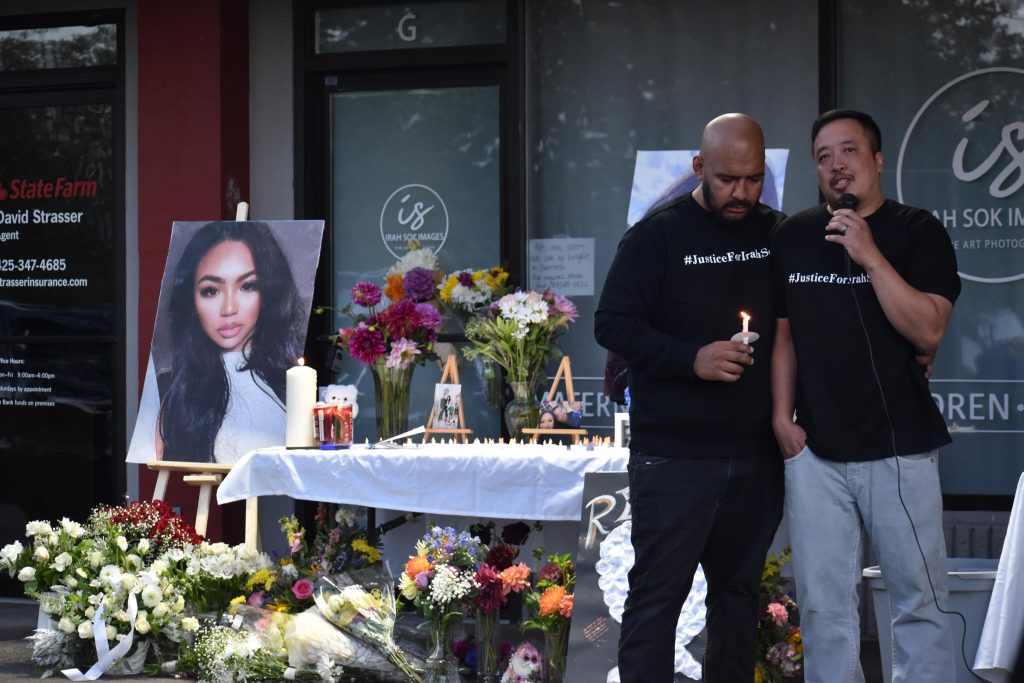 Sok's husband, Makara Sok, was mildly injured the night of the invasion and spoke to Reporter Deborah Horne, of Kiro 7, last week.
"It's just a shameless act. Who'd think that you'd go to sleep and wake up and lose your wife," Makara Sok told Kiro 7.
Sok's family has opened a GoFundMe account which, as of Tuesday, August 30, has generated $32,155, of its $40,000 goal. The page is flooded with words of grievance and cherished memories showcasing Sok's tremendous impact on those around her.
"I worked with both Irah and Mak. Just two of the nicest people you'd ever want to meet. I am so very sorry for you and your family Mak. God bless brother," David Pickering, one of the fundraiser's top donors, wrote.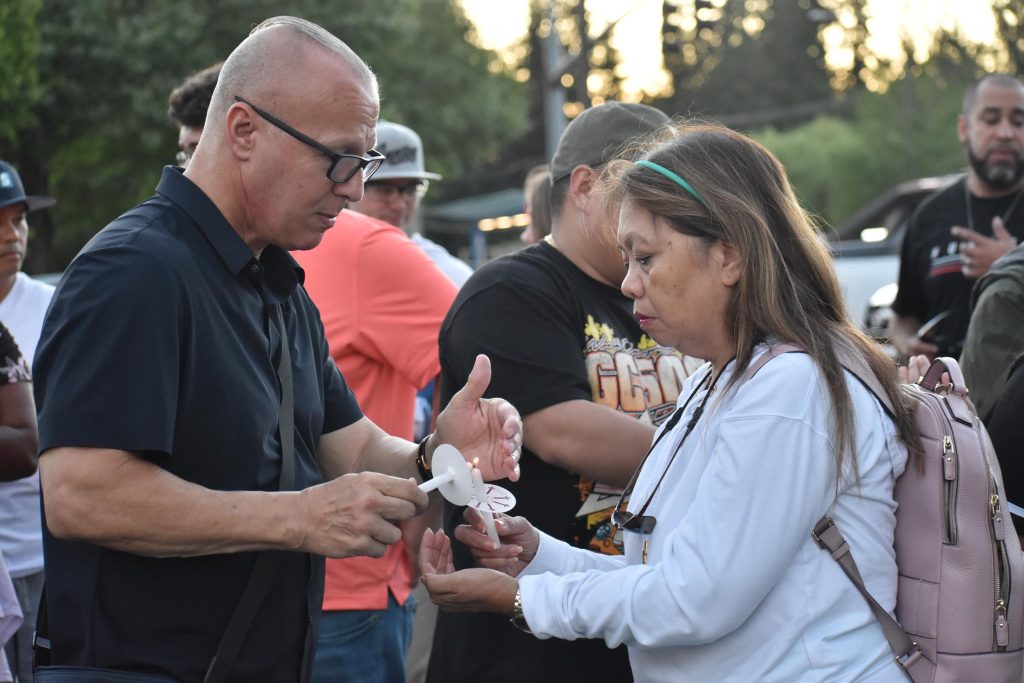 The Lynnwood Times has requested the police report of Sok's homicide and will release more details of the case as more information is gathered. Please check back for developments.