Christine Osburn, a 15-year CASA Volunteer for abused children honored
LYNNWOOD, Wash., September 28, 2022—For the last 15 years, Christine Osburn has volunteered her time working as a Court Appointed Special Advocate (CASA), advocating for the best interest of children experiencing abuse or neglect. Recently, Osburn was recognized for her extraordinary contribution by receiving CASA's, first ever, President's Volunteer Service Award (PVSA). But recognition isn't what keeps Osburn coming back; it's being a consistent figure in children's lives and incorporating improvements to the child welfare system.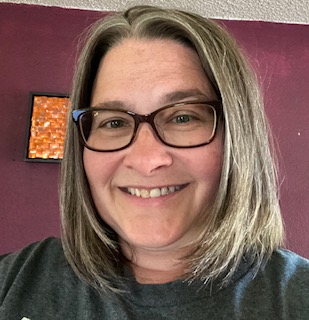 "For me, I would still volunteer without this but it's just another way that I think the people that run the program show how important it is – what we do – and that it's appreciated and valued," Osburn told the Lynnwood Times.
A formal ceremony was held at one of CASA's annual volunteer appreciation events on August 28, where volunteers, like Osburn, were treated to a barbecue before an Everett Aquasox game. Although Osburn was out of town for a family reunion and was unable to attend, she did, however, receive her award – along with a letter from President Joe Biden – recognizing her achievement in the mail.
Osburn's long-running volunteer work for CASA began in 2006 after she completed an internship for a degree in Human Development. At that time, a probation supervisor working for the adult drug court where she was interning, approached her and asked if she had ever considered being a Court Appointed Special Advocate. The CASA building was just across the street from the drug court and children's wellbeing had always been important to Osburn – being a mother of two herself and a former High School basketball coach. The rest, as they say, is history.
"I tend to gravitate toward opportunities where people are under privilege, at risk, and they've sort of lost some of their power," Osburn said. "Oftentimes the kids I do advocate for have support but their support doesn't know how to navigate the system, so you can be the help they need to succeed longterm."
Throughout Osburn's fifteen years of volunteering her primary role has been a court-appointed advocate but she has also helped facilitate training for new volunteers, helped at recruitment events and information sessions, and has served on a Task Force for Washington CASA to write its strategic plan and implement their Diversity, Equity, and Inclusion Committee. Helping the CASA program broaden its diversity is one of Osburn's priorities as she continues her volunteer work with no plan of slowing down.
"We welcome all volunteers, one of goals of our program is to become more diverse and have more people that better represent the children and family's that we serve," Osburn said. "If you have a child that sees someone that looks like them, or dresses like them, it's easier to form a relationship with them and maybe takes away some of that [anxiety]."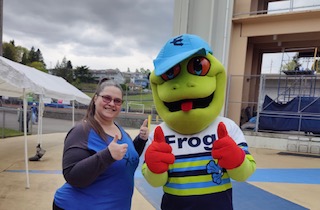 One particular case really stands out to Osburn. She was working with a couple parents who were still involved in their child's lives but could not safely parent their kids. As a result, the children were adopted by a licensed foster home. Being both huge baseball fans, when the children were born, the parents, and delivery staff, signed a couple baseballs intending to gift them to their children but they were lost. The parents approached Christine to ask if there was any way she could track down these baseballs so, when the children were older, they could have that part of their history. Through some persistent investigative work, Christine was able to track the baseballs down which, she said, really "shows certain things [she does] that are out of the box."
"I think we give an independent perspective and we can do the little things like that with the baseball but our focus is on the children, while the department focuses on the family. I know that if mom and dad are doing well it directly benefits the kids. We can put a lens on where everything that we look at is how is this affecting the best interest of this child and that's the perspective we always put in."
Christine Osburn grew up in Edmonds but has called Lynnwood home for the past 30 years where she lives with her husband. She is a big sports fan, having season tickets to the Seattle Storm and attending sporting events every chance she gets, and helps out with the Edmonds School District Athletics Department when she's not volunteering or working her full-time job as a Vendor Manager for PEMCO Insurance.