University of Washington ordered to pay PETA over $500,000
SEATTLE, November 4, 2022—The King County Superior Court ordered the University of Washington to pay People for the Ethical Treatment of Animals (PETA) $539,902 in fees and penalties, last month, in their public records lawsuit against the university regarding its Washington National Primate Research Center (WaNPRC).
Superior Court judge Suzanne R. Parisien determined the University failed to conduct an adequate search for records, which includes photos and videos of "experiments" PETA alleged the WNPRC has been conducting on their animals and some of their deaths either in relation to these experiments or the negligent care of them.
A contributing factor to the decision was the University's history of destroying public records while under federal investigation, which the King County Superior Court also found the UW liable of in a separate lawsuit filed December, 2021.
As a federally funded institution, destroying photographs and video is an infringement of the state's Public Records Act, which mandates disclosure of public records to preserve transparency and accountability by public officials and institutions. The judge in the case stated, "The lack of any policy/system which identified videos/photos which are being destroyed prevents [UW] from complying with the requirements of the [Public Records Act]." It also appears to violate another state law that criminalizes "injury to [a] public record."
October's decision was issued only days after Sen. Cory Booker called on the U.S. Department of Health and Human Services to investigate "why this deeply troubled facility continues to receive federal funding."
In a statement issued to the Lynnwood Times by PETA, the animal activist group said concealing and destroying public records has consequences, which is the $540,000 message, but the ultimate consequence should be the permanent closure of the WaNRPC.
"The school squanders billions of public dollars a year, a fact that underscores its cruelty, incompetence, and contempt for accountability," PETA said in its statement issued to the Lynnwood Times.
PETA also filed a complaint back in February with the Office of Policy for Extramural Research Administration at the National Institutes of Health (NIH), alleging that the WaNPRC violated the Record Retention and Access section of the NIH Grants Policy Statement by destroying the records and apparently flouting state law, according to a news release.
Shortly after that complaint, PETA called upon the Seattle PD for an investigation, repayment of the millions of taxpayer dollars used to fund these hidden experiments, and the permanent barring of WaNPRC from receiving future federal grant awards.
WaNPRC is one of seven remaining flagship primate centers established in the early 1960's and continuously funded by the National Institute of Health (NIH), with satellite facilities located in downtown Seattle and Mesa, Arizona.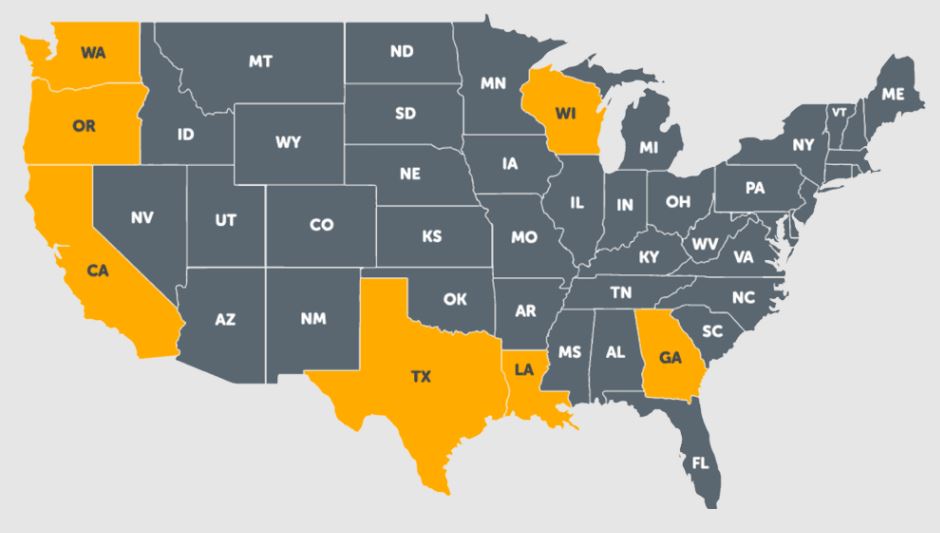 The center first began operating in 1961 and includes the following divisions: AIDS-Related Diseases, Global Programs, Neuroscience, NHP Systems Biology, and other related research support cores. Key areas of research at the facility, according to its website, include infectious diseases, neuroscience and brain disorders, and reproduction and endocrinology. The facility housing over 1,500 primates according to National Primate Research Centers.
In 2021 the University of Washington received $527,499,672 in NIH funding, slightly lower than its 2020 amount of $533 million, for research and training.
Washington National Primate Research Center Violations
In one recent eight-month period, the federally funded center, including its breeding center in Mesa, Arizona, treated 332 traumatic injuries, more than 200 gastrointestinal problems, 149 cases of significant weight loss, 19 cases of rectal prolapse, and a dozen implant abnormalities.
Within the last few years, federal inspection reports reveal violations of federal law, negligence, and failure of oversight resulting in the deaths of thousands of monkeys within the facility.
In 2019, an experimenter at the facility insisted a surgery be proceeded on a monkey that had not been properly fasted the night before, resulting in the monkey entering respiratory arrest and dying.

In that same year, a monkey undergoing a painful procedure was given a diluted opioid analgesic resulting in inadequate pain relief. Through an investigation by the U.S. Department of Agriculture it was found that the medicine cabinet had been left open and the opioid had appeared stolen.
In 2018 a pigtail macaque strangled to death when he became untangled in a chain attached to his cage.
In 2016 a monkey died while undergoing an MRI but the cause of death could not be determined because the facility failed to maintain appropriate records. In less than a month later, an eight-year-old pigtail macaque died from dehydration when her watering line had not been properly fastened to her cage. The reported found that the animal did not have water for at least 48-72 hours.
In 2015 three monkeys died due to significant health issues as a result of medical documents that were not adequately filled out.
In three separate incidents in 2013, baby pig-tailed macaques were attacked and sustained extensive traumatic injuries, and either died or were euthanized.
In 2011, the USDA fined the UW $11,000 after a pig-tailed macaque was found, dead in her cage having lost over 25 percent of her body weight – she starved to death.
In 2008 the UW was fined $20,000 for conducting unauthorized surgeries.
According to the Office of Animal Welfare at UW, only three incidents of non-compliance were reported to the USDA for 2021 at the Seattle facility – all were in January. Rabbits did not receive the required daily checks, a nonhuman primate was left in a trapping run for at least 12 hours without access to food or water, and two nonhuman primates escaped their cages and were treated for injuries.
The University of Washington Spokesman Victor Balta released to the following statement to the Lynnwood Times:
"The University of Washington takes its commitment as a public agency to provide public records very seriously — not only as a matter of law but because it is the right thing to do. The UW has responded to many public records requests from PETA over several years involving thousands of pages of responsive records. The UW also processes millions of pages worth of documents in response to public records requests every year.
"Of the seven public records requests in question, the Court summarily dismissed PETA's claims on four — and dismissed PETA's claims that the UW failed to provide reasonable response times to PETA's requests.
"While the judge found liability on three of PETA's claims, the UW continues to deny that it concealed or destroyed any documents subject to PETA's requests. The UW maintains that we properly handled records and responded to the requests. We are in the process of evaluating our next steps in response to this decision."