It's easy in the month following the giving holidays to pullback on our giving spirit. Today let's remember that the spirit of giving is one to harbor all year long. Generosity is a foundational attitude of Mindfulness and practicing it deepens our awareness.
The fine human seen in the photo to the right, recently received a bag of my fresh chocolate chip cookies.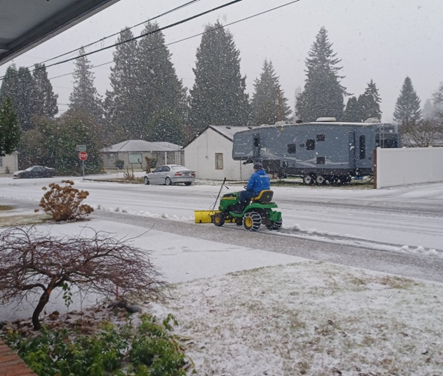 I've been living in my new residence for just 6 weeks and have yet to meet all of my neighbors, but this one clearly understands a posture of generosity.
A scant 2 inches of snow was all it took to get his plow cranked up for the first scrape of the season. I was grateful for his generosity.
It was also clear to me that he cleans the sidewalk and driveways because it makes him feel good and useful. He does not do it for the chocolate chips. In his giving I imagine he is subsequently filled with a sense of contribution to his community. The glorious cycle of joyful giving.
When we give from an ample place, we release oxytocin which helps us feel connected, to ourselves and others. It simply feels good. When we are generous, we signal that a place of abundance exists. Our embodiment and reflection of generosity invites others to keep the flow going.
And this is why I raced to the street to give him a bag of cookies.
After this initial plow we had another 6-8 inches of snow here in the Skagit Valley. This man was busy with his generosity. Cheers to generous neighbors, warm hearts, handy equipment….and cookies.
---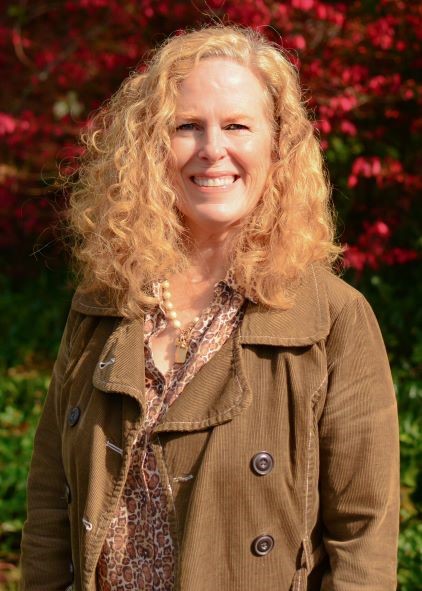 Lisa Wellington is a Certified Mindfulness Teacher who writes about integrative practices that downshift stress, increase insight, and jumpstart joy.
She is best known for her work with law enforcement professionals as well as those challenged by housing instability and addiction. Trained in the Fine Arts at Washington State University, she specializes in group training that engages participants' inherent creativity.
If she is not under a stack of books about psychology and spirituality, she can be found at a Puget Sound beach or nearby trail, always searching for the absurd, which is her superpower.