WASHINGTON, D.C., January 19, 2023—The 2022 Congressional App Challenge winning entry for Washington's Second Congressional District is WordToASL, submitted by Azul Rangel and Sydney Vo from Mariner High School in Everett. The students created the app as part of an AP Computer Science Principles project. The class is taught by their instructor, Colby Soule.
"Those who are part of the deaf community aren't talked about very often in the US, so we created WordToASL with the intention of spreading awareness and closing the gap between hearing, hard of hearing, and deaf people," Azul Rangel said. "Our goal is to spark an interest in learning ASL in an easy and accessible way for everyone."
The WordToASL app takes input from the user in the form of any one word, up to twenty-one characters long. It takes that word and translates each letter of that word into the American Sign Language equivalent letter sign.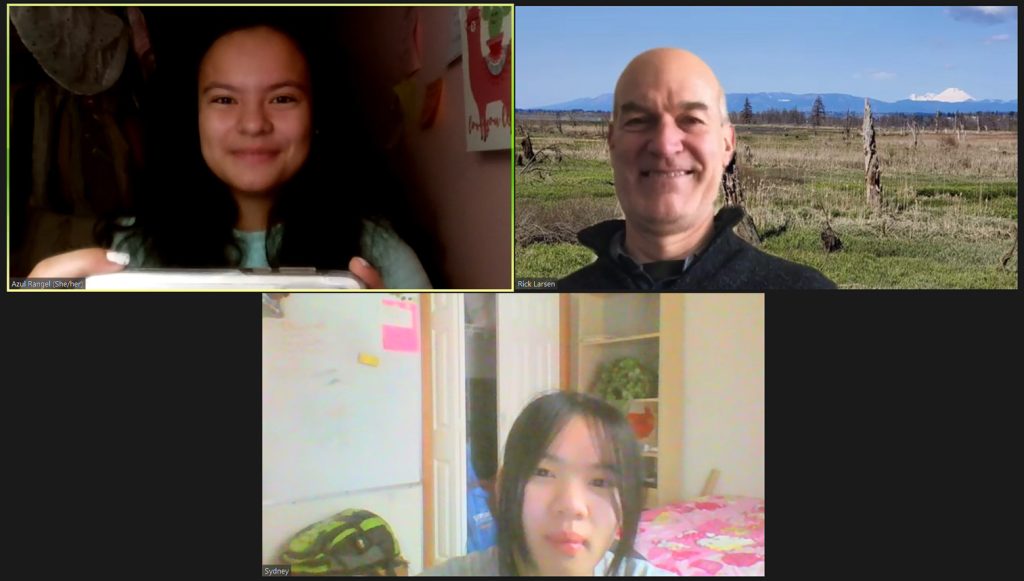 "Often minorities are deemed as irrelevant and undeserved resulting in underrepresentation," Vo said. "An accurate portrayal of a population is vital as it involves recognition and awareness of all cultures and serves as a catalyst for communication. With this thought in mind, we wanted to take action and provide more opportunities and resources dedicated to smaller, frequently neglected communities and raise awareness on this issue in our generation. We hope that our ASL converter app can highlight even the fewest number of people if it involves making an impact, a ripple in an enormous ocean. Nevertheless, in a multicultural and multifaceted society, representation enables people from a wide array of backgrounds and perspectives to have value and a voice."
Washington state continues to be a leader in Science, Technology, Engineering and Mathematics (STEM) with more than 290,000 students enrolled in Career and Technical Education. The Congressional App challenge gives Rep. Rick Larsen (WA-02) the opportunity to witness the technological creativity of students in classrooms across the Second Congressional District first-hand.
Ji Min Sung of Mariner High School won the 2021 Congressional App Challenge for Washington's Second District with a COVID-19 Statistic app.
The Congressional App Challenge is an official initiative of the U.S. House of Representatives, where Members of Congress host contests in their districts for middle school and high school students, encouraging them to learn to code and inspiring them to pursue careers in computer science. The competition each year is open to high school and middle school students who live in or attend school in Washington's Second Congressional District. Students may compete as individuals or in teams of up to four.
Winning apps are eligible to be displayed in the US Capitol Building and featured on the House of Representatives' website. Winning students are invited to #HouseofCode Capitol Hill Reception in Washington D.C.