Lake Stevens teacher and coach arrested for sexual misconduct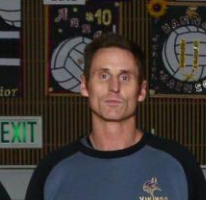 LAKE STEVENS, Wash., January 26, 2023—A Lake Stevens High School teacher and coach, Mark Warren Hein, 55, was arrested yesterday for six charges involving sexual misconduct with minors.
Hein was placed on administrative leave this school year while allegations of inappropriate and unprofessional conduct were investigated by local law enforcement, the school said. He was arrested by Lake Stevens Police Department yesterday and is booked at the Snohomish County Jail.
His charges include two counts of communicating with a minor for immoral purposes, two counts of assault with sexual motivation, and two counts of sexual misconduct with a minor all gross misdemeanors punishable up to 364 days in jail and $5,000 in fines.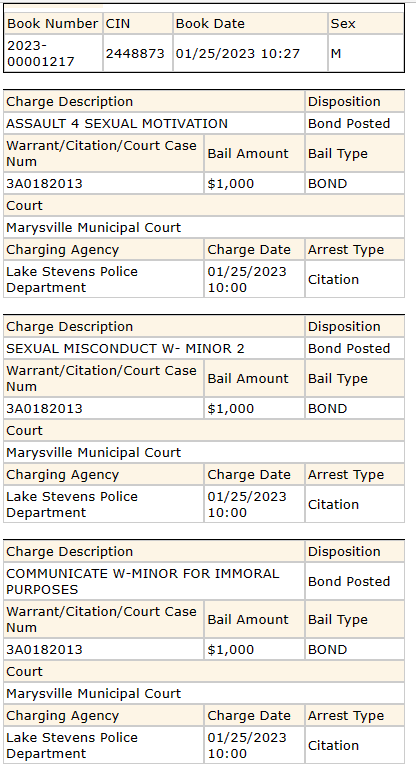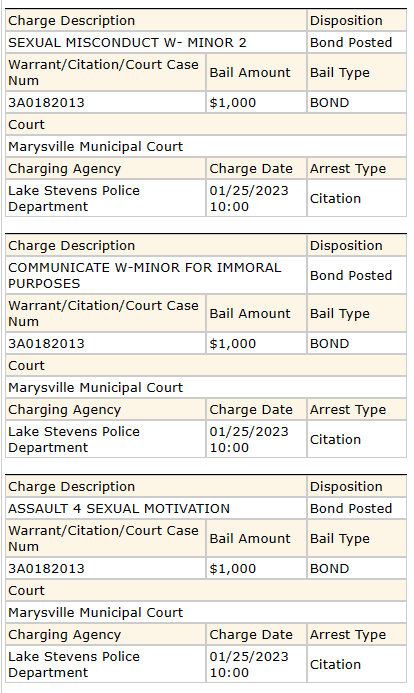 Dr. Ken Collins, Superintendent for the Lake Stevens School District said in a released statement that the district has fully cooperated with the police investigation and the Snohomish County Prosecutor's Office throughout the process and will continue to do so.
It is unclear at the time if the minor (or minors) involved were students of Lake Stevens High School or not.
"I know that this significantly impacts our Viking Community, and the Lake Stevens Community as a whole. Please know that there are many aspects and details of this investigation that we legally cannot comment on. We are not attempting to hide anything or to minimize the situation. We are simply bound by confidentiality laws that disallow us from discussing details," Dr. Collins said. "Our focus remains on the education and support of our students."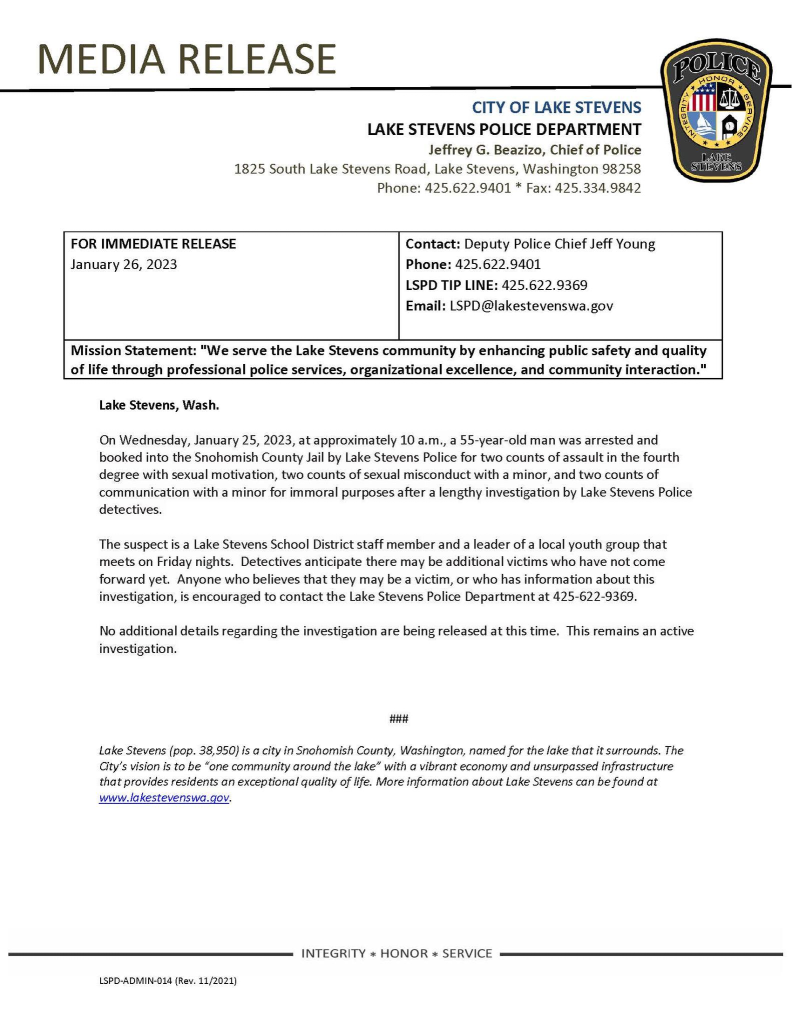 The school district encourages students to report any instances of inappropriate conduct and all reports will be taken seriously and thoroughly investigation.
"While we are unable to provide further details, support is available to any student who needs it. We have an incredibly strong community, and we will continue to work together to get through this challenging time," Dr. Collins continued in a prepared release.
This is the second instance of a Lake Stevens High School teacher in recent years after Thomas "Chris" Mattingly was put on administrative leave for sexual misconduct, for allegedly having a relationship with a student dating back to 2001. Mattingly, after leaving Lake Stevens High School, relocated to a school district in Shepherd Montana where he was subsequently put on leave for an additional sexual misconduct incident. Prosecutors did not file charges since the student was of the age of 18 and had graduated after the relationship started.
Students should report emergencies to 911. Non-emergency information can be shared with any staff member or on the anonymous SafeSchools Tip Line.