Binda found guilty of violating public disclosure laws, fined $1,000
OLYMPIA, Wash., January 26, 2023—The Washington State Public Disclosure Commission (PDC) found Lynnwood Councilman Joshua Binda guilty of two separate PDC violations and imposed a $1,000 fine at its public hearing Thursday, January 26. The violations include using $2,742 of campaign funds for personal use (RCW 42.17A.445 and WAC 390-16-238) related expenditures as well as submitting a Post-General election C4 report 280 days late (RCW 42.17.235 and .240).
🚨#BreakingNews: Under oath @JoshBinda found GUILTY of (1) Using $2,742 in campaign funds for goods/services for personal use; and (2) failing to timely file his 2021 Post-General Election Summary Full Campaign C-4 report. @choeshow @KING5Seattle @KIRONewsdesk @sfargon @snocounty pic.twitter.com/ltoIgTpkrI

— Lynnwood Times (@LynnwoodTimes) January 27, 2023
The PDC further offered a $500 waiver to the $1,000 fine under the condition that Binda remains clear of any additional violations and pays the amount due in a timely manner – typically within a four-year period which would last until the next election cycle.
Susie Giles-Klein, Assistant Attorney General, recommended a $2,000 penalty with a $1,000 wavier sharing the seriousness of the violation for personal use. However, the board felt a lesser fine amount was warranted.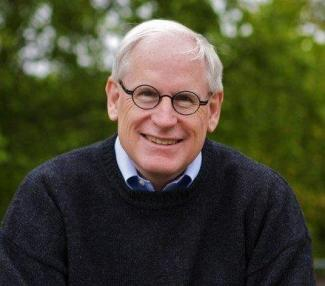 Commissioner Fred Jarett, Chair of the PDC Commission, suggested an imposed $2,000 fine with $1,500 suspended, however his suggestion came after the original motion had already been moved and seconded. Commissioner Allen Hayward expressed concerns that the fine being so small might leave the impression that filing a C4 report 280 days late is acceptable echoing some public comments made earlier in the day by independent journalist Glen Morgan.
"If the fines administered in this case by the PDC are so low that they mock the campaign financials from the beginning I think it's only going to encourage, in fact I guarantee it's only going to accelerate, a lot more open and blatant violations like this," said Morgan earlier in the hearing.
Despite these concerns the Commission voted for the penalty unanimously with Chair Jarrett sympathizing with Binda being a first-time candidate, reflecting on his own history in politics as having a "steep learning curve."
"I look forward to continuing to move forward and take this as a learning lesson and I understand the severity of this," said Binda after his penalty was decided.
Jarrett was appointed in 2019 by Governor Jay Inslee after leaving King County Executive Dow Constantine Office as its Senior Deputy Executive. Prior to working for Constantine, he was a 30-year elected official.
The decision came after the Public Disclosure Commission (PDC) staff opened a formal investigation and held an Initial Case Status Review hearing, January 20, 2022, concerning three separate complaints filed against Lynnwood City Councilman Joshua Binda.
Back in November the Lynnwood Times obtained PDC files exhibiting Binda recorded almost $4,848.19 in expenditures towards rent, towing fees, concert tickets, jewelry, laptops, airfare, groceries, dental work, haircuts, and office furniture. Another expense, totaling $1,563.58 was paid to Versace (an Italian luxury fashion company).
In addition to the thousands in suspicious expenses, another $4,952.12 was recorded as "Expenses of $50 or less." This would equate to at least 100 expenses of $50 or less to which Glen Morgan told the Lynnwood Times, "Is an odd amount." However, Binda later assured the Lynnwood Times these expenses were campaign-related although no proof of his claim was provided. Out of these transactions the PDC, following their lengthy investigation, found at least eight of them to be for personal use and not campaign related.
When questioned about campaign expenses being recorded to pay for rent and a $163 haircut, Binda told the Lynnwood Times in 2021, "I am not the only one that runs my account, so I would have to ask my campaign manager and would have to talk with him about all of my expenses."
When asked if someone was advising him on recording PDC expenses, Binda abruptly ended the conversation with our reporter.
The campaign manager listed on the C1 form of then Elect Josh Binda PDC account was Occidental College student Kyler Parris. According to an Oxy Story article by Laura Paisley, Parris played both football and soccer at Bothell High School and was the Class of 2018 commencement speaker. He also interned for California Congressman Adam Schiff (CA-28). Parris left the campaign back in August of 2021.
"I am not sure if Josh has hired a new manager so I may still be listed some places," Parris wrote to the Lynnwood Times.
Andy Lo, listed as treasurer for the Binda campaign, confirmed with the Lynnwood Times that he separated with Binda just after the Primary election in September of 2021. Lo is an experienced and prominent campaign Treasurer within the state of Washington.
"It is extremely uncommon for professional treasurers to resign in the middle of a campaign," Conner Edwards, Campaign Treasurer wrote," This strongly suggests that either: a) Lo noticed that campaign funds were being used for prohibited purposes, asked Binda to correct the behavior/refund the money, Binda refused to do so and Lo resigned in response, or b) Binda asked Lo if he could use campaign funds for personal items, did not like the answer he got from Lo, fired Lo, and spent the money anyways."
According to the PDC's follow the money online database, Lo has worked on over 100 campaigns since 2013 and received over $225,000 in compensation over that period. He has provided Treasurer services to senators Steve Hobbs (LD-44) and Manka Dhingra (LD-45), Snohomish County Superior Court judges, and King County Prosecuting Attorney Daniel Satterberg.
Lo told the Lynnwood Times that he was aware of the questionable campaign expenses and did not want to share why he ended Treasurer services with the Binda campaign; however, according to PDC filings, besides a car tow expense in the amount of $411.57 from Mary's Towing in June 2021, questionable charges became frequent starting August. Expenses identified as "suspicious" comprised 37% of Binda's campaign expenses during Lo's tenure as Treasurer, suddenly doubled to 89% of campaign expenses after his departure.
C3 reports tallied $23,184.19 in contributions from 115 donors – this includes small contributions. Only 19 (16.8%) of Binda's 115 donors are listed with a Lynnwood address and contributed $2,835 towards his campaign.
Binda's campaign was averaging 21.1 donors per month prior to October 2021. However, after campaign treasurer Lo's departure and during the critical month of October, fundraising grinded to a halt with only three donors contributing $1,450. This is unusual as the Lynnwood Mayoral candidate Christine Frizzell more than doubled her contributor base within the final four weeks of the campaign along with several other Lynnwood City Council candidates.
Binda has since repaid the full amount spent with personal funds.
As of the publication of this article the Times has yet to receive the requested bank statements requested over a year ago. We will be requesting those from the PDC and may launch a separate independent investigation.
Lynnwood Times reporters met with Binda, November 1, 2021, and campaign consultant and principal partner Riall Johnson, of Prism Washington, who Binda used for campaign services where Johnson admitted there were a "bunch of mistakes" in Binda's handling of campaign funds.
According to the PDC's follow the money online database, Prism Washington began receiving monies for campaign services in 2018 and by 2021 has recorded over one million dollars in payments from 41 campaigns throughout Western Washington.
Binda shared that he confused his campaign debit card with his personal debit card, stating they look similar, as the reason for some non-campaign related expenses such as a plane ticket and concert tickets. He also shared with the Lynnwood Times that he gave a "campaign volunteer" access to the campaign's debit card which the volunteer used for non-campaign related expenses.
He confirmed with the Times that there is only one campaign debit card and that he will be reimbursing the campaign thousands of dollars in non-campaign related expenses. Binda would not disclose the name of the "campaign volunteer" who used the campaign debit card.
Ethics investigation launched on Binda for alleged unlawful use of city property
At Monday's Lynnwood City Council meeting council passed a motion to move a matter, unrelated to Binda's mishandling of campaign funds, to the ethics board with Binda abstaining.
As the Lynnwood Times previously reported, it was revealed that Councilman Josh Binda recorded a promotional video for his "Love Conquers All" Tour at the city council chambers and the Everett Herald revealed he received payment for several public speaking events at local schools totaling around $13,000.
Councilman Binda entered Lynnwood City Hall at 6:20 p.m. on Monday, December 19, 2022, during winter break when offices were closed. According to an email from a city employee alerting Assistant City Administrator Julie Moore of the incident, this raised several "security concerns" for the City.
Councilman Binda was accompanied by an unidentified male who was acting as a cameraman to take video in the lobby, before moving to the Lynnwood Council Chambers. Binda then gave the cameraman his city of Lynnwood ID badge so that the unidentified cameraman could go in and out of the building unaccompanied. Councilman Binda stayed in the council chambers while the cameraman went in and out, according to the city employee.
After three hours, Binda and the unidentified cameraman left City Hall without setting the security alarm "leaving City Hall unarmed all night."
With a mouth half-full with a red sucker, Binda defended his compensation from public speaking at Monday's meeting, stating that he has been a public speaker for three years, it "had nothing to do with me being a council member."
Binda also stated that his speaking arrangements were agreed upon before he filmed and released his promotional video, yet files obtained by the Lynnwood Times indicate he signed a contract as recently as last week.
It was revealed during the meeting that two similar incidents previously occurred with Binda in the council chambers. The first was in April with Binda bringing in lighting and filming equipment into the chambers. The second incident occurred on June 28, 2022, in which Binda entered the council chambers from 8-9 p.m. and ate food and took videos and selfies.
According to Councilmember George Hurst, who was council president at the time, Binda had conversations with himself, Mayor Christine Frizzell, and City Attorney Lisa Marshall about the incident.
Sometime on January 26, 2023, Binda's Love Conquers All Tour promotional video was removed from his cmjoshbinda campaign account. The City of Lynnwood has informed the Lynnwood Times that it "looped and recorded over" the 3-hour footage of Councilman Binda allegedly using the Lynnwood Council Chambers to film the promo video for his paid tour.
#BREAKING: Evidence of 3-hrs of security footage of CM @JoshBinda using the council chambers to film his paid Love Conquers All Tour gone! @lynnwood says footage is "looped and recorded over." Waiting ans from city. @WashingtonCOG @KING5Seattle @komonews @KIRONewsdesk @Q13Seattle pic.twitter.com/S3fYcyCAV5

— Lynnwood Times (@LynnwoodTimes) January 26, 2023