Superior Court Judge accepts Binda recall effort, decision now falls on voters
LYNNWOOD, Wash., June 27, 2023—Snohomish County Superior Court Judge Marybeth Dingledy found sufficient reason to recall Lynnwood City Councilman Josh Binda for misfeasance, malfeasance, and violation of oath of office at a 9:30 a.m. hearing on Tuesday morning, June 27.
The court accepted four of five charges brought forth by the Recall Binda Committee — a grassroots, community-led, effort to recall the 23-year-old from public office following concerns he misused public facilities for personal gain, mishandled campaign funds, lied to council, and lacked a certain decorum the community believed was "inappropriate" after he posed shirtless to promote a speak tour to mostly minors.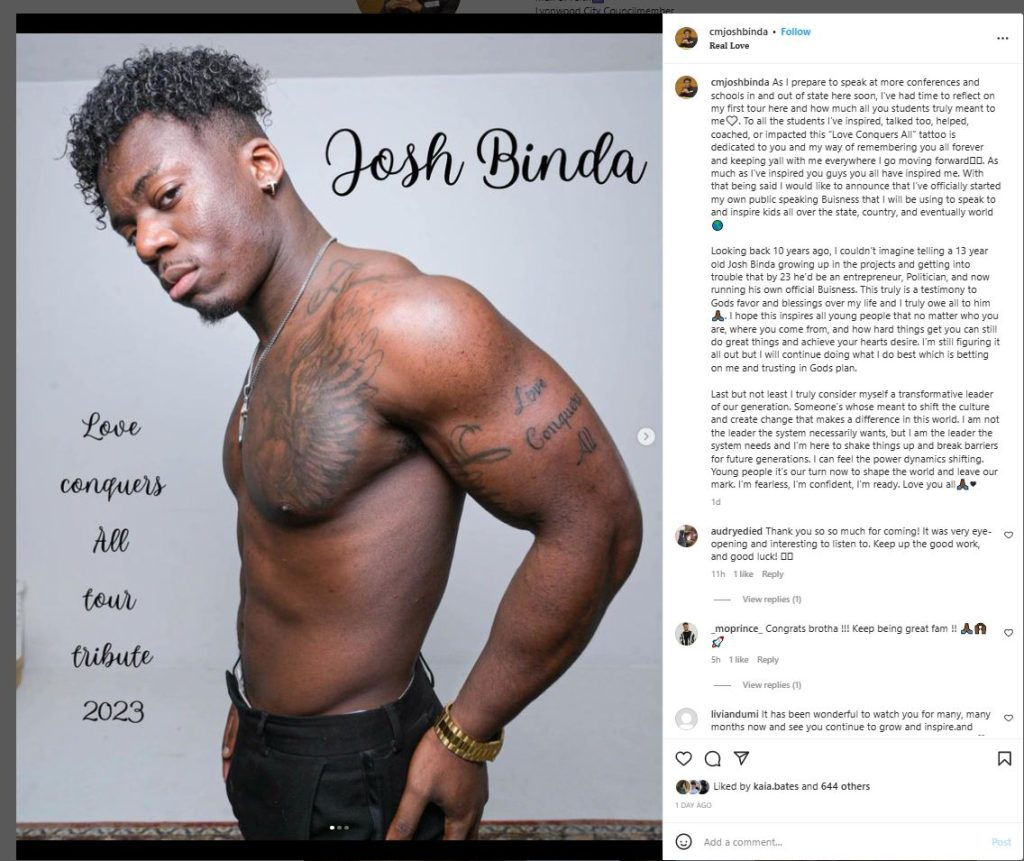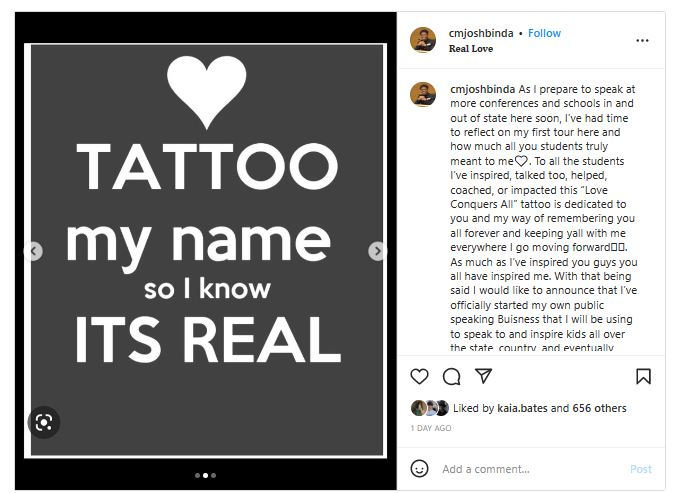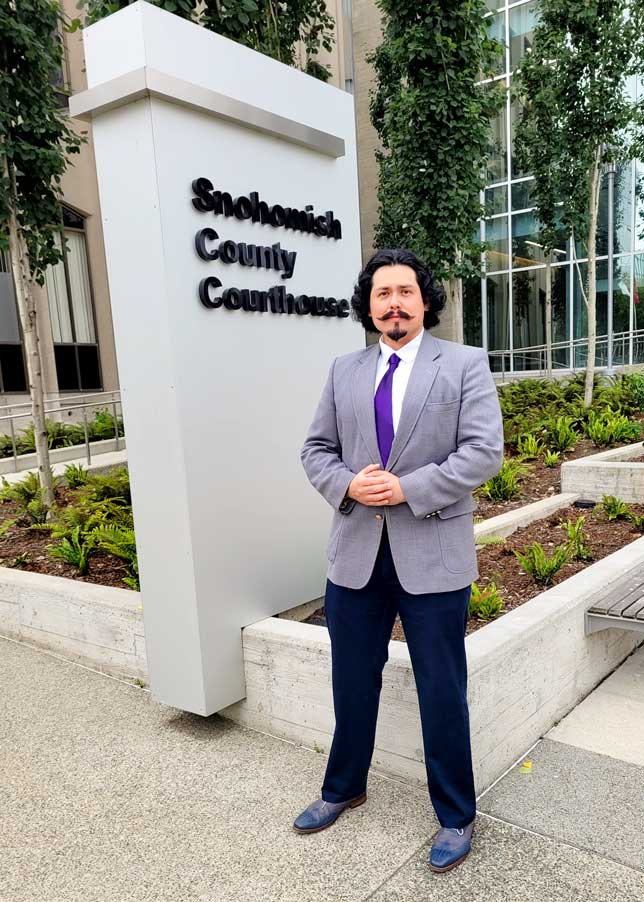 "The Committee to Recall Joshua Binda is pleased that the Snohomish County Superior Court determined that the charges our committee filed with the Snohomish County Auditor's Office satisfied the criteria for the recall petition and found the ballot synopsis filed by the Snohomish County Prosecutor's Office was adequate. We are moving full steam ahead and are ready to gather petition signatures. We are fully confident that we will surpass the amount of signatures required to place the recall vote on the ballot," a spokesman for the Recall Binda Committee said in a statement prepared for the Lynnwood Times.
The charges accepted by the judge include violating Lynnwood Municipal Code (2.94.030.B) by using the city's email system to send and receive "numerous" emails on behalf of his private business, arranging speaking engagements with school districts, and entering City Council Chambers after hours to film a promotional video promoting these engagements. These incidents took place from December 2022 through January 2023.
Councilman Binda used city facilities to make a promotional video for his Love Conquers All Tour on December 19, 2022, in which he profited at least $14,000. Binda was accompanied by an unidentified male who was acting as a cameraman to take video in the lobby, before moving to the Lynnwood Council Chambers. Binda then gave the cameraman his City of Lynnwood ID badge so that the unidentified cameraman could go in and out of the building unaccompanied. Councilman Binda stayed in the council chambers while the cameraman went in and out, according to the city employee.
Lynnwood City Councilman Patrick Decker, on behalf of the City Council, filed an Ethics Complaint on January 25, 2023, alleging that Councilman Binda violated the City Ethics Code by using City property and email to conduct a personal business. Two counts of ethics violations were identified by an Ethics Attorney working for the City of Lynnwood and a settlement agreement was signed by the Councilman at Council's Business Meeting on May, 8, 2023. One of the conditions of that settlement was to publicly admit guilt, however Binda argued that he simply was unaware he was committing any violations.
The second charge accepted by the judge Tuesday was Binda failing to file a required Personal Financial Affairs statement with the Public Disclosure Committee (PDC), within a timely manner, violating state law RCW 42.17A.700, in 2021 and in 2022.
The PDC found Councilman Binda guilty of two separate PDC violations and imposed a $1,000 fine at its public hearing Thursday, January 26, 2023. The violations included using campaign funds for personal use (RCW 42.17A.445 and WAC 390-16-238) related expenditures as well as submitting a Post-General election C4 report 280 days late (RCW 42.17.235 and .240).
The third charge accepted by the judge was Binda violating state laws RCW 42.17A.235 and RCW 42.17A.240 by failing to timely file a Post-General Election Summary Full Campaign Contribution and Expenditure report disclosing contributions and expenditure activities undertaken during his 2021 campaign. Between November 2021 and April 2023 Binda improperly used $2,742.49 in campaign funds for non-campaign related expenditures in violation of RCW 42.17A.445.
Back in November the Lynnwood Times obtained PDC files exhibiting Binda recorded almost $4,848.19 in expenditures towards rent, towing fees, concert tickets, jewelry, laptops, airfare, groceries, dental work, haircuts, and office furniture. Another expense, totaling $1,563.58 was paid to Versace (an Italian luxury fashion company).
In addition to the thousands in suspicious expenses, another $4,952.12 was recorded as "Expenses of $50 or less." This would equate to at least 100 expenses of $50 or less to which Glen Morgan told the Lynnwood Times, "Is an odd amount." However, Binda later assured the Lynnwood Times these expenses were campaign-related although no proof of his claim was provided. Out of these transactions the PDC, following their lengthy investigation, found at least eight of them to be for personal use and not campaign related.
The PDC offered a $500 waiver to the $1,000 fine under the condition that Binda remains clear of any additional violations and pays the amount due in a timely manner – typically within a four-year period which would last until the next election cycle. However, when Binda failed to pay this fine the full amount of $1,000 was reinstated. As of June 27, 2023, Councilman Binda has yet to pay this fine, nor his fine of $250 for filing a F1 report late, with the PDC — a total of $1,250.
Lastly, the fourth and final charge accepted by the judge was that Binda knowingly lied to the Lynnwood City Council and the public by stating his private business contracts for speaking tours and appearances had been signed prior to December 2022. In March of 2023, Councilman Binda attended the National League of Cities Conference in Washington D.C. without prior notice to the City Council. Binda falsely claimed he was representing the City of Lynnwood at the Conference, court documents state. On April 24, 2023, when confronted, Binda falsely claimed he was a "keynote speaker" at the conference.
Council President Sessions revealed that she confirmed with a senior specialist involved with the conference that Councilman Binda was not a keynote speaker.
Binda then requested his travel expenses be reimbursed by council despite not receiving approval. In what Councilman Binda called a "performative" action, the Council voted 5-2 requesting the City's Finance Director, Michelle Meyer, not to approve a travel reimbursement request of $1,190.80 for his impromptu trip.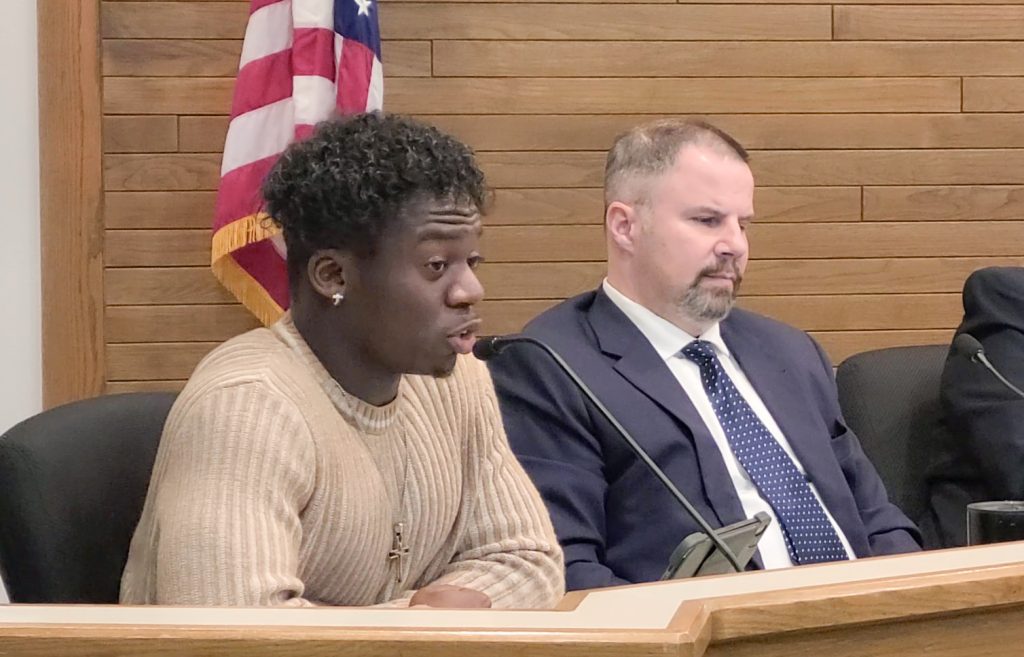 Councilman Binda stated that he felt "bullied" and "intimidated" by Council President Sessions to not go on the trip. According to Binda, prior to going on the trip he was told to seek legal advice on the rules for approved travel to the NLC conference for which President Sessions informed him he may contact the City's attorney for clarification.
During the City Council meeting on April 10, City Attorney Marshall shared that Councilman Binda never contacted her regarding any travel to Washington D.C. for the NLC conference. Binda said that he "attended on his own merit" because, as the conference was a week away, he felt there wasn't enough time for the attorney to respond to his questions.
It was later discovered by city staff that all councilmembers have a $2,500 budget for city-related travel and functions for which Binda was later reimbursed from this fund.
A fifth charge brought to court by the Recall Binda Committee argued that Binda was observed sleeping during multiple City Council meetings in 2022 and has been absent from multiple meetings due to out of state speaking activities benefitting his private business while interfering with the performance of his official duties. However, the court dismissed this charge due to lack of supporting evidence.
Binda, nor anyone representing him, was not in attendance at his hearing Tuesday morning.
The Recall Binda Committee plans to begin collecting signatures to add Councilman Binda's recall decision to a Special Election ballot. Residents of the city of Lynnwood will then have the opportunity to cast their vote deciding if Councilman Joshua Binda will be recalled from office or remain in his position.
In May of 2023, the National Association for the Advancement of Colored People (NAACP) of Snohomish County announced that it is investigating alleged "misinformation" surrounding Councilmember Josh Binda. They argued that the Recall Binda Committee and multiple media outlets covering his misuse of political power were "racist."