Larsen and Tolbert on progress of 169th Street segment project
ARLINGTON, Wash.—Representative Rick Larsen (WA-02) met with Arlington Mayor Barb Tolbert, City Administrator Paul Ellis, and City officials Thursday, December 29, to discuss how federal funding will aid the city in completing its missing roadway segment of 169th Street to link the Cascade Industrial Center to Smokey Point Boulevard.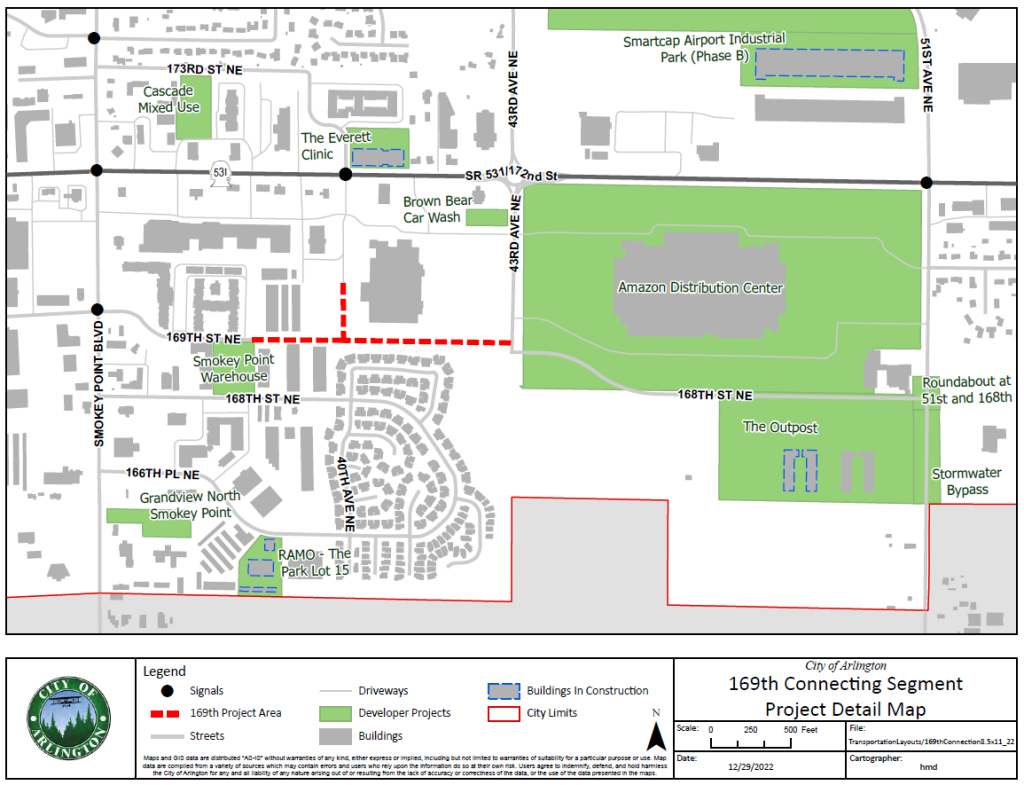 The Puget Sound Regional Council recently recognized this area as a regional manufacturing industrial center. Since then, the city has seen numerous new industrial developments and recognized that it was necessary to provide access for industries to get goods to market and workers to jobs.
"The completion of 169th Street will further the development of a multimodal transportation grid in the Cascade Industrial enter and Smokey Point neighborhoods of Arlington," said Mayor Tolbert. "We are pleased to have this important project funded by the federal government, this will allow us relief as we partner with the Sate on the reconstruction of the highway that supports freight and business access."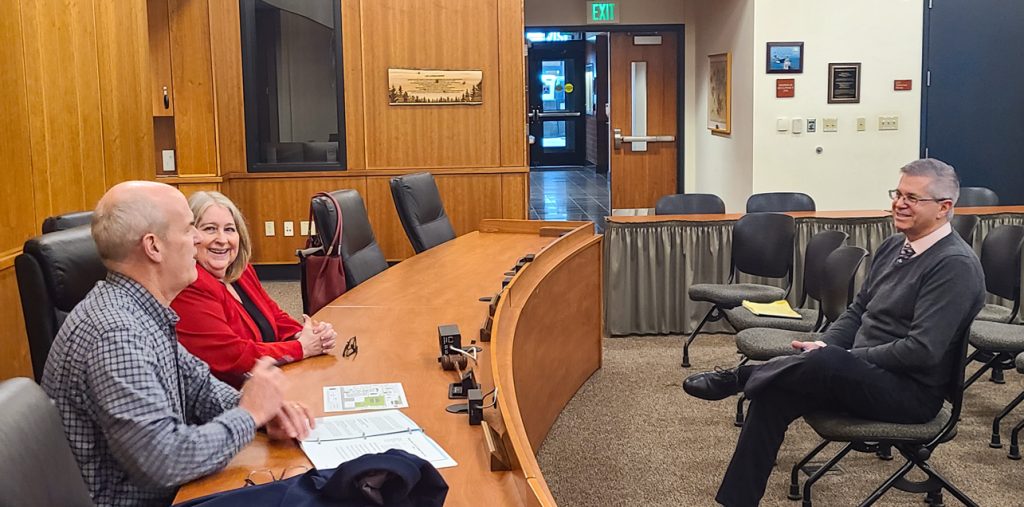 The meeting came just one week after Larsen secured $3,654,893 in earmark funding for the project in the $1.7 trillion Fiscal Year 2023 Omnibus Spending Package—a fraction of the $31,529,221 in total secured for 15 Second District projects local leaders and stakeholders identified as being critical to their communities.
The U.S. Office of Management and Budget (OMB) defines earmarks as "funds provided by the Congress for projects or programs where the congressional direction (in bill or report language) circumvents the merit-based or competitive allocation process, or specifies the location or recipient, or otherwise curtails the ability of the Administration to control critical aspects of the funds allocation process."
To apply for this funding local commutes, whether a city, county, or nonprofit, can contact their local member of Congress during an open application window. Although Rep. Larsen said the timeline has yet to be decided, he suspects for the second district at least, the initial notifications could come out sometime this month.
ICYMI ➡️ Last week, @POTUS signed the omnibus spending package which includes $3,654,893 for @ArlingtonWA's 169th Street Connecting Segment.

Mayor @barbtolbert told me how the earmark helps #Arlington create jobs & reduce congestion by completing the missing roadway segment ⬇️ pic.twitter.com/pdYV6IXL9Y

— Rep. Rick Larsen (@RepRickLarsen) January 3, 2023
"It's been good to have community-funded projects, it's been great having passed the infrastructure bill last year so now there's four-in-a-half to five years of spending we can do to help communities like Arlington build out their infrastructure," Rep. Larsen, an Arlington native, told the Lynnwood Times. "Not just roads, bridges, or highways but the transit system that Community Transit provides, and broadband infrastructure so we can close the digital divide between suburban and rural communities."
The Democrats have prioritized protecting, defending, and building upon the bipartisan Infrastructure Investment and Jobs Act, which went into effect on November 15, 2021, and funds projects like Arlington for the next four years, though Larsen suspects there could be pushback from Republicans who may believe some of the funding might not be necessary. Larsen continued that protecting the bill is a top priority of the Democrats to set the nation up for success while ensuring its infrastructure is cleaner, greener, safer, and more accessible.
"I'm excited about the future here and I'm excited about the hometown being a place where people cannot just live, and play, but come to work," said Larsen.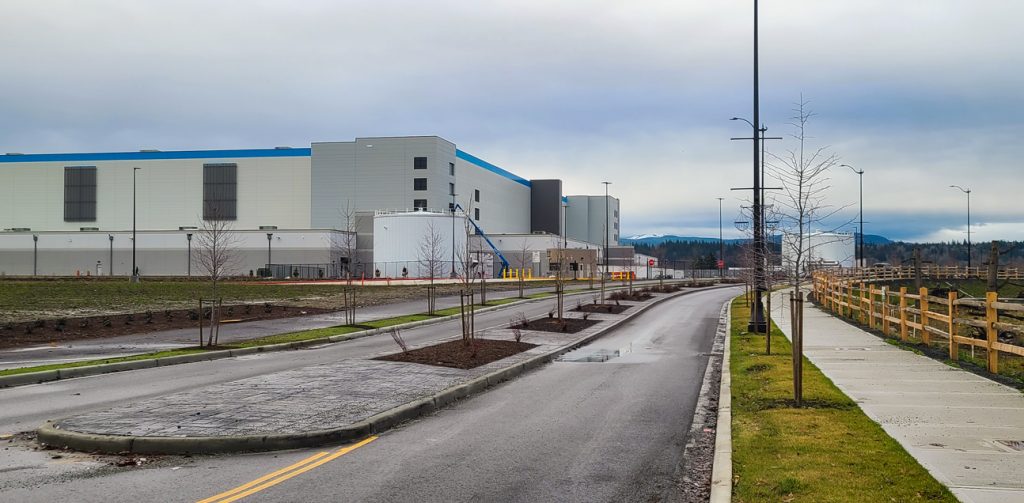 The project, which will complete a missing segment of 169th Street from 37th Avenue on the west end to 43rd Avenue on the east end, will include installing a two lane roadway that includes low impact drainage, a 12-foot wide multi-use path, street lighting, and landscaping while connecting to 40th Avenue and continue the development of a multimodal transportation grid-network in the Smokey Point area. It is currently about 30% complete in its design phase. The city hopes to begin construction sometime next year which will cost an, estimated, $4,200,000 secured through Federal Grants and Transportation Impact Fees.
The purpose of the project is to improve area vehicle and freight access, provide pedestrian and bicycle facilities, increase safety, and support new developments.
Regular schedule updates will be provided by the City to keep local businesses and community apprised of the project progress and any potential impacts.